Yahoo Beats Expectations With A Surprisingly Good Quarter
It's the company's first earnings report after Alibaba went public. Naturally, all eyes are on Yahoo's massive $35 billion stake in the Chinese Internet giant.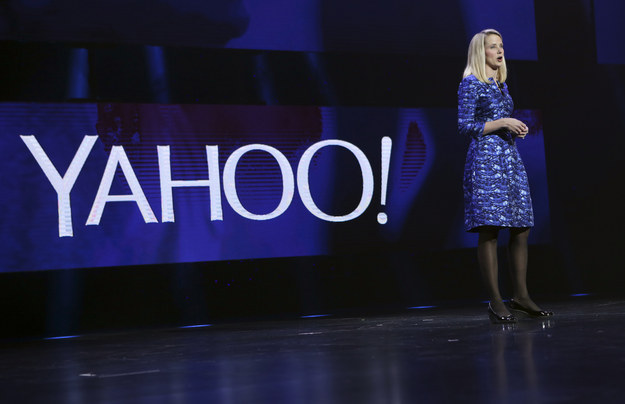 Yahoo surprised investors by beating analyst expectations in its latest quarterly results, bringing in more money than expected.
The company reported earnings of 52 cents per share cents per share in the third quarter, on revenue of $1.09 billion, excluding traffic acquisition costs. Analysts were expecting earnings of around 30 cents per share on revenue of $1.05 billion, excluding traffic acquisition costs. It brought in $396 million in display advertising revenue and $450 million from search advertising, excluding traffic acquisition costs.
Thus far, new Yahoo CEO Marissa Mayer has been trying to turn the company's core business around. As a result, much of the attention among investors has been on the roughly $35 billion stake it has in Chinese e-commerce giant Alibaba. Yahoo also has a stake in Yahoo Japan, and between these two valuable Asian investments, the core Yahoo business is no longer the main draw.
It was a mixed bag for core Yahoo in the latest quarter. Its display advertising business was down 5% year over year, while search advertising rose 6% According to eMarketer, a firm that tracks advertising performance, Yahoo had a 2.9% share of the $120 billion worldwide digital ad market in 2013. In 2014, the firm estimates that Yahoo's market share will drop to 2.4%. Google and Facebook will continue to lead the way, with 32.4% and 8% shares respectively, according to the firm.
It its push to revitalize the business, Yahoo has purchased a number of smaller companies, including Flurry, a mobile analytics and advertising company, for north of $200 million. The company is also rumored to be buying Brightroll, a video advertising service, for $700 million according to TechCrunch.
But investors are at their most bullish when looking at the company's stake in Alibaba. The e-commerce giant went public earlier this year and is valued at around $225 billion, and Yahoo still owns 15% of it. Yahoo netted about $9.5 billion from its sale of 140 million Alibaba shares during the IPO.
Mayer had already pledged to return at least half of the capital returns from the Alibaba stake to investors, but that might not be enough. Pressure is mounting from hedge funds like Starboard Capital for the company to essentially spin off its core business in a combination with AOL, which would effectively combine the two into a content company driven by advertising dollars.
This isn't Yahoo's first bout with an aggressive activist hedge fund. Billionaire investor Carl Icahn fought his way onto the Yahoo board in 2008 after the company passed on a deal to sell to Microsoft for $47.5 billion. In 2012, Dan Loeb of Third Point Partners successfully agitated for a seat on the company's board, and ultimately spearheaded a campaign to replace then-CEO Scott Thompson with Mayer. Once again, Mayer appears to be under pressure to turn Yahoo around, as it searches for life after Alibaba.