Yahoo Burned Through $1 Billion In Cash Last Year
The company spent a lot of money buying companies and issuing a dividend to Yahoo shareholders. But its advertising business is still struggling, sending its stock down 5% today on its fourth-quarter earnings report.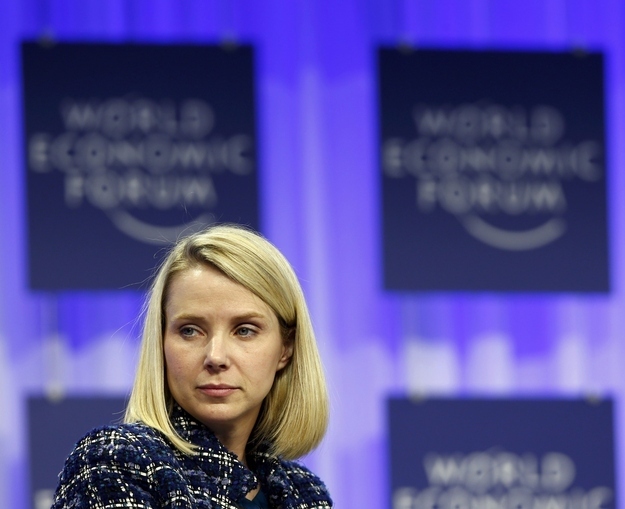 Yahoo's fourth-quarter and full-year results are in — and the company still hasn't turned around its display advertising business.
That's despite the fact that Yahoo's cash, cash equivalents, and investments in marketable securities dropped by $1 billion between the end of 2012 and the end of 2013. While Yahoo is still making money — it beat expectations on earnings — and also raising another $1 billion, it is spending a lot of money on buying startups like Tumblr and on its share buyback program, which was just raised to $5 billion.
Despite spending a small fortune on acquiring companies last year, Yahoo's display advertising business fell 6% year-over-year, excluding traffic acquisition costs. That's a core business for Yahoo that it is going to have to turn around once its post-Alibaba life begins.
"Our growth year is about two things: stream ads and digital magazines," CEO Marissa Mayer said on the earnings call. She was referring to a new kind of advertising Yahoo is working on that will fit in with its various formats, like Yahoo Sports, Yahoo News and such. However, given that, Mayer said mobile revenue was "still not material, but the growth trend is really promising."
The second component of that, digital magazines, referred to rich content from a series of starts the company has hired for its news divisions like Katie Couric, and new revamped sections like Yahoo Tech.
"Over time we do need and will become more efficient," CFO Ken Goldman said on the earnings call. "At least in '13 and '14 the focus is getting the ship back to where we can grow again."
Yahoo still has time to turn around its business, which it will likely continue to do by purchasing startups and finding an identity that will continue to exist once its share of Alibaba — one of the most hotly-anticipated IPOs — dries up. Its share of Alibaba is still demonstrating basically continuing to grow very quickly.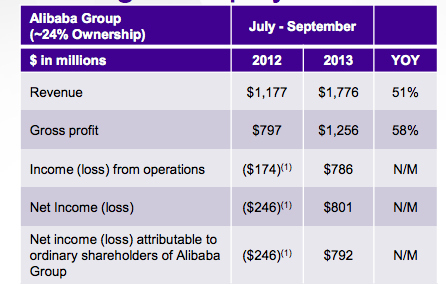 But while Yahoo's stock has continued to perform well on the strength of its Alibaba stake, the company's shares are still down more than 3% today after the earnings report.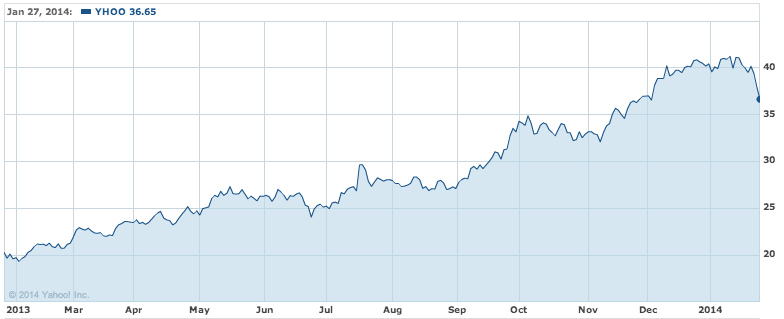 Update: The post has been updated to include comments from CEO Marissa Mayer and CFO Ken Goldman on the earnings call.