Will Kleiner Perkins Drop The "Perkins" From Its Name?
So far the firm isn't saying.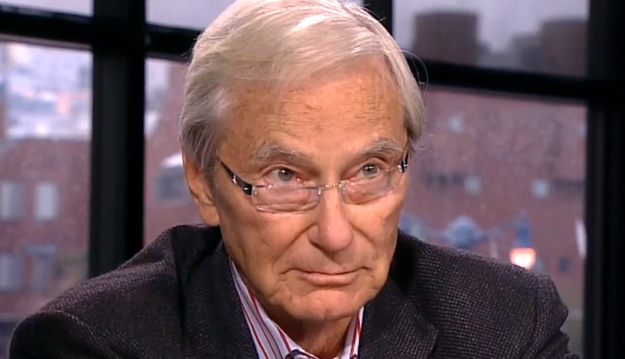 Kleiner Perkins Caufield & Byers is staying silent about whether or not it plans to remove the name Tom Perkins, one of his founding partners, from the firm's after the fallout from his controversial letter to the editor in The Wall Street Journal comparing criticism of the rich to Nazi Germany and a subsequent even more bizarre interview with Bloomberg TV yesterday.
When asked directly whether Kleiner Perkins Caufield & Byers would be removing or is considering removing Perkins' name, a representative said the firm had no comment. Perkins co-founded the iconic Silicon Valley venture capital firm in 1972 but is no longer actively involved with the firm, retaining only a symbolic "Partner Emeritus" title. Kleiner Perkins invested at early stages in Amazon, Google, Genentech, and many other technology companies.
In a tweet sent over the weekend, the firm seemed to distance itself from Perkins, tweeting that they "were shocked by his views" and that he "has not been involved in KPCB in years."
Perkins responded to KPCB during his Bloomberg TV interview yesterday, saying: "They made quite a point of my not being involved for some years. As I've distanced myself from the firm, there's been a corresponding decline in the firm." He also said he wouldn't be surprised if the firm formally removed his name. "They didn't need to say anything, but they chose, I guess, to throw me under the bus," Perkins said. "I was presenting a warning, and I don't think they got that."
In the Bloomberg TV interview, Perkins apologized for his reference to the Kristallnacht, the Nazi-organized program against German Jews in 1938 that foreshadowed the Holocaust. But beyond that, he didn't apologize for his position that he was concerned about the increasing demonization of the rich in the United States.