Why One Hardware Startup Rejects The Label "Internet Of Things"
Leeo, a WiFi-connected device, listens for smoke alarms and sends notifications to the owner's smartphone. But it isn't trying to market to the Silicon Valley crowd.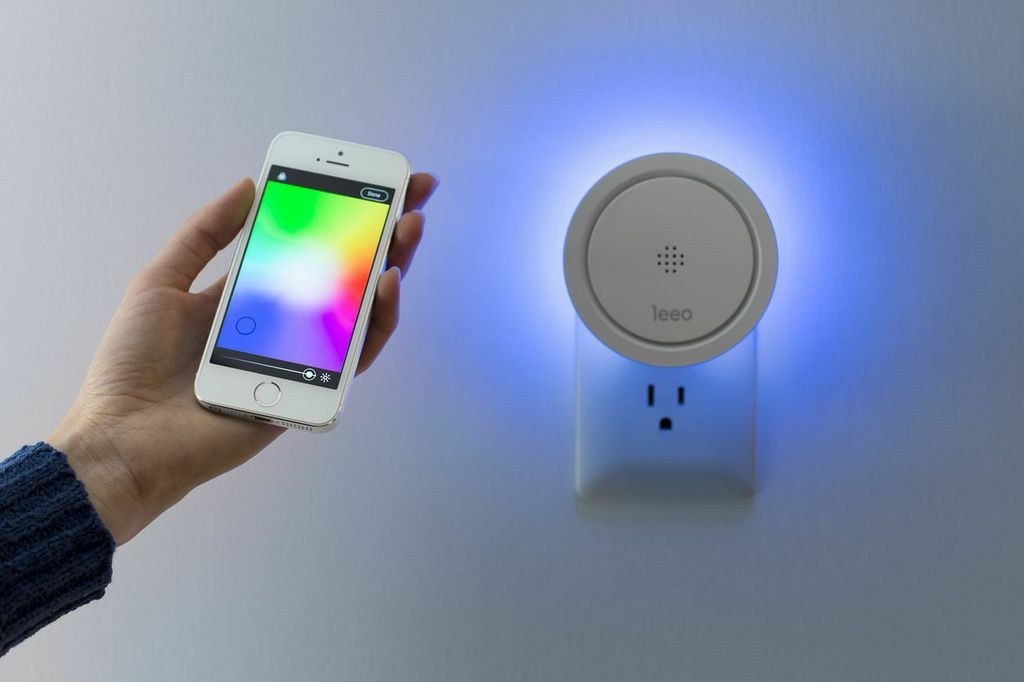 "Internet of Things" has become a popular catch-all term for connected home devices in Silicon Valley and the technology press. But Leeo, a San Francisco-based startup whose product plans fit squarely into internet-of-things territory, rejects the label.
"Internet of things isn't helpful, it's detrimental, because you're using language people don't understand," Leeo CEO Adam Gettings told BuzzFeed News in an interview. "I think Silicon Valley is really bad at marketing products like this. In general, people need to be explained what products are in a way they can understand."
So far, that doesn't seem to have happened with the much used buzzword that describes gadgets ranging from a smart egg tray to a web-connected door lock. In focus group testing, Gettings said only 1% of the people his company spoke with understood the term internet of things — and those people were already in the technology industry.
Leeo is getting ready to market its first piece of hardware, a nightlight that also sends alerts to its owner's mobile if a smoke or fire alarm is going off at home. The company hopes the device can appeal to a broader, more mainstream American audience than other smart devices targeting early adopters. It plugs into a wall, and after a quick set up on a smartphone, will can notify the owner in the case of alarms.
For this, Leeo has pulled in some serious money from its backers. It has raised $37 million in venture capital, from E.on, a large European electric utility, and Visionnaire Ventures, a firm run by Taizon Son — brother of Masayoshi Son, the CEO of Japanese giant Softbank.
Companies like Leeo have to specialize in the fusion of hardware and software, an area of increased interest in the technology community. Devices like the Sense sleep tracker and other health and exercise monitors combine software and hardware, and are improved by usage data. Leeo's chief operating officer Charles Huang has experience from his days building the hit game Guitar Hero, and the company has enlisted early Apple industrial designer Robert Brunner, most recently a designer at Beats, the headphone maker that was acquired by Apple for $3 billion.
It's a device for cautious homeowners — the same kind of customer targeted by Dropcam, an internet-connected video camera that can be monitored on a smartphone. The market is of substantial interest for larger tech firms, and Dropcam was acquired by Google for $555 million. Google had earlier acquired smart home device maker Nest Labs for $3.2 billion.
Samsung, too, has made an acquisition in the space: It bought SmartThings, a hub that connects various parts of the home to the internet, and can be controlled by a smartphone, for a reported $200 million.
That "hub" product is another aspect of the internet-of-things world that Huang has his doubts about. "Specifically I think what people struggle with is when you explain you need a hub to connect internet-of-things devices in a home," he said. "When we tell people, oh, I can see if there's a smoke alarm that's gone off in my parents' house. If I have a pet at home and a smoke alarm goes off at home, things like that are use cases that resonate with users.
"If you're starting to explain something with words like Wi-Fi and Bluetooth, you've probably lost half the audience in America. The trick is explaining why people need this."