Why Carl Icahn Mistimed His Apple Investment
Billionaire Carl Icahn disclosed a $1 billion stake in Apple this week and is pushing for a bigger buyback. But while that worked once before, Apple is less vulnerable to a challenge now.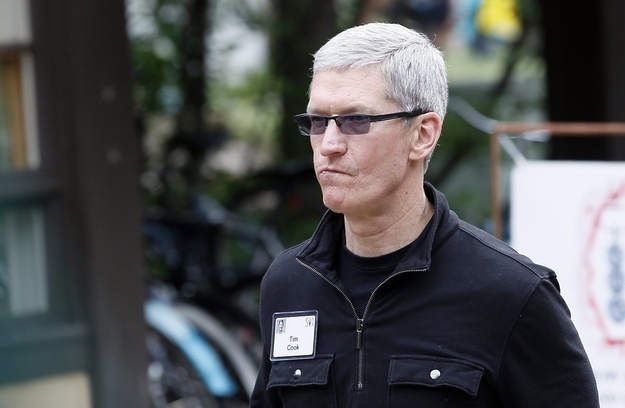 In the past week, Apple has capped off a rather extraordinary run-up in its stock price, rising from around $450 to around $500 — with the biggest bump courtesy of a couple tweets from billionaire investor Carl Icahn.
In a pair of tweets on Tuesday, Icahn disclosed that he had a $1 billion stake in Apple and said he was encouraging the company to increase its buyback program and return more of its massive cash pile to investors.
There's plenty of reasoning for this: Apple has more than $140 billion in its massive cash stockpile, and the stock is far from its high of nearly $700 at its peak when it was releasing several new products in quick succession and blowing away earnings estimates. And it's worked in the past: Though it's not clear if it was directly a result of the agitation of hedge funder David Einhorn, Apple upped its buyback program earlier this year following poor stock performance.
However, Apple is in a slightly different situation than it was when it bumped its buyback program at the behest of its shareholders.
Earlier this year, Apple was not looking quite as good — at least by Apple's standards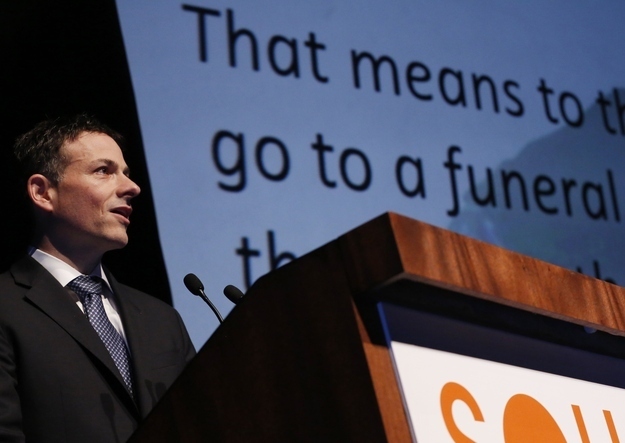 Greenlight Capital CEO David Einhorn sued Apple in February to, basically, force the company to do something with its massive pile of cash. The lawsuit was in response to a proposal from Apple that could have curtailed the company's ability to issue preferred shares, which would have offered Apple a way to return additional value to shareholders. He was, at the time, not the only one seeking some kind of action from Apple as a confluence of events leading to some major unrest in Cupertino.
Apple, at the time, had just reported a softer-than-expected holiday sales quarter, sending shares down and raising a lot of questions about the future health of Apple. There were also no major product launches in sight, with Apple having nothing in the pipeline until the back half of the year. And Apple at the time was only in the process of a plan to return $45 billion over three years.
Apple was sitting on a massive $130-billion-plus cash pile that it wasn't really being invested anywhere — which was raising a lot of questions over whether Apple, the creator of the iPhone, could actually innovate. With product launches so far down the line, there wasn't a lot of patience amid investors.
"If you're investing in Apple, your primary interest is, are they gonna come up with products that grow the revenue and earnings," BTIG analyst Walter Piecyk told BuzzFeed. "The other stuff, it's almost window dressing to the core of Apple. Six months ago, people were very scared that they couldn't figure out products."
Eventually, Apple would remove the proposed vote, prompting Einhorn to drop his suit. With the stock falling even further, even below $400 in April, Apple announced that it would double its share repurchase and dividend program, upping the stakes to about $100 billion to be returned by the end of 2015. The news led to a modest bounce in the stock price, but for the most part Apple continued to float around $450 for the next several months.
Fast forward several months later, and Apple is in a very different state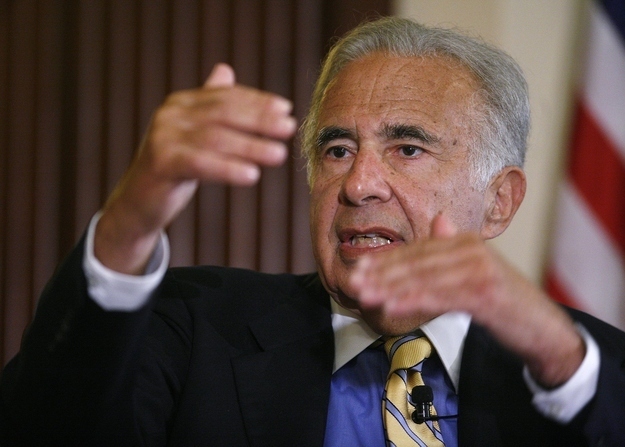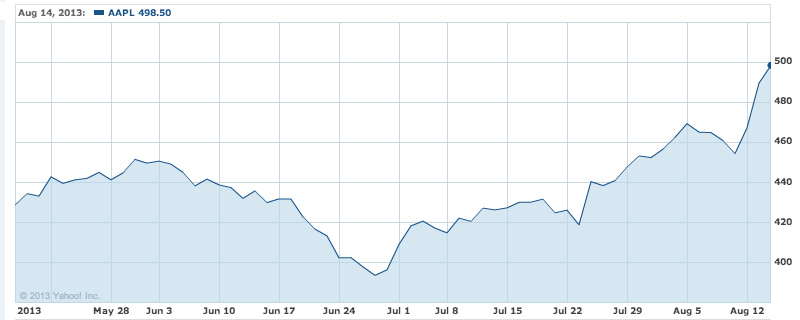 On Tuesday, Icahn said he had a large stake in Apple, and was reportedly pushing for the company to up its buyback program to $150 billion.
However, things are a bit different today. Apple is coming off a quarter where it was still able to beat analyst expectations, leading to a nice bump. It has an iPhone launch expected on Sept. 10 — which could also include a cheaper iPhone aimed at capturing the low-end spectrum of smartphone buyers, as Apple has reportedly been working on it for a while and leaks of the device are starting to come in. And Apple's stock is back above $500 again, though Icahn's tweets are partly to blame for the bump (the tweets alone added around $17 billion — nearly three times the size of BlackBerry's market cap — to Apple's value).
Stock repurchase programs are typically good for shareholders because it's a way to return value absent of gains in the stock price and performance in the company. But the value of Apple is going to be determined over the next few quarters, when it's expected to release new products that will define how successful it will be in the coming year.
Apple is still sitting on a massive cash pile — most of which is hanging out offshore — but the question of whether Apple can still innovate is basically about to be answered. Its products are coming soon, and that is going to be the gauge of whether Apple is going to be successful — so it's not clear how successful Icahn will be when it comes to trying to get Apple to buy back shares further.
"You have products coming next month and the stock $100 higher, there's certainly less pressure from the larger investors for something incremental," Piecyk said. "With that said, they have $150 billion in cash. That's a crazy amount of cash to have and there's not many things to buy, and with $150 billion you'd still have a lot left over. At the end of the day, it's the shareholders that own the company, not the management team. The board has a responsibility to return that cash."