Why Balloons Are Key To Expanding Google's Core Business
Google aims to bring wireless internet to parts of the unconnected world with newly launched "Project Loon." But the initiative isn't entirely philanthropic.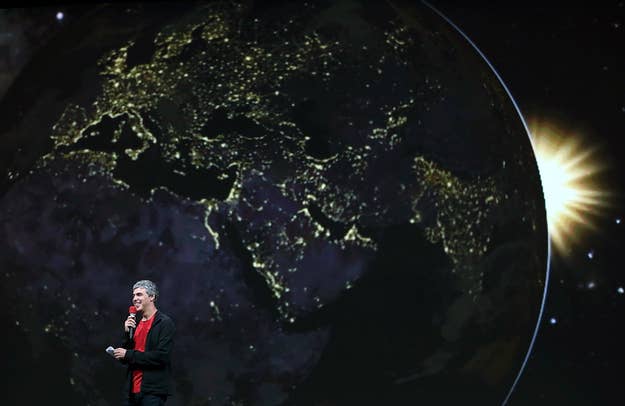 It might be easy to mistake "Project Loon," Google's effort to bring internet access to remote and undeveloped areas of the world via balloons, as a kind of philanthropic play. In reality, however, it's Google's first big crack at expanding its core business — i.e., using its search engine to surf the internet — to undeveloped areas.
Unlike Apple, whose business relies on selling iPhones and iPads, and digital products like apps and songs, Google's business scales to the number of people who can access the internet through devices. It scales to the number of people who can do searches through Google, look up locations on Google Maps, and access their email through Gmail. The more people on the internet, the better; it doesn't matter if they are on a PC, an iPhone, or an Android smartphone.
Hence, "Project Loon," which aims to bring wireless internet access to remote areas via a series of balloons floating high in the air.
Here's basically how it works: Google launches balloons into the air that broadcast a signal, allowing those within a certain range of the balloon to access the internet. Those balloons have solar panels to keep the broadcasts going, and they're run with software that helps direct the balloons into wind streams that will keep it in the right location.
Part of the reason Amazon is more of a threat than Apple is to Google is because it could slowly eat away at search traffic from people looking for things like movies and gadgets. As long as Google is able to produce services that everyone uses (and they do: Google's Maps and YouTube apps are among the top on the Apple App Store, for example), then its ability to grow depends on one of two things: developing new services and expanding the internet.
Apple still has to build services like Apple Maps and Siri because it needs to make sure it sells iPhones and make sure that Google doesn't completely take over the iPhone and iPad's user experience. The reverse isn't necessarily true for Google, because it can rely on other manufacturers like Samsung and HTC to distribute its smartphones — what's more important is that its services get into the hands of more and more consumers.