Wall Street Is Pretty Upset With Apple
Analysts and investors are not happy that Apple failed to release a cheaper iPhone as a way to retake market share in emerging markets like China. They sent Apple shares down about 5%, or about $15 billion, in trading Wednesday as punishment.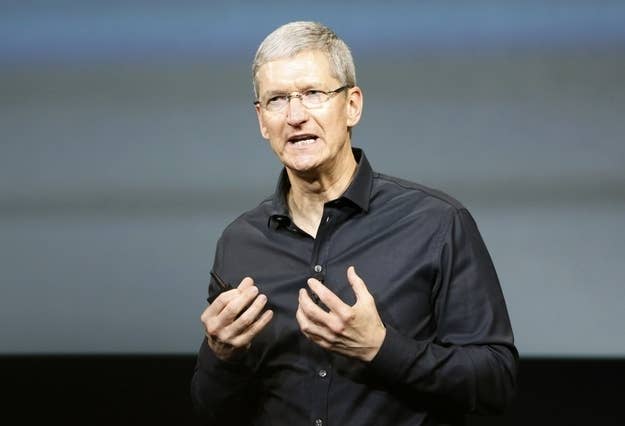 Apple shares are getting hammered today, as Wall Street expresses its disappointment with Apple for ignoring its wishes for the company to release a cheaper iPhone targeted at lower-end consumers in emerging markets.
The stock is now trading well below $500, down more than 5% on the day so far, and has given back almost all of the roughly $15 billion gain it made following billionaire hedge fund manager Carl Icahn's disclosure that he had a $1 billion stake in the company. Instead of unveiling an iPhone that would appeal to consumers on a tighter budget, Apple released a new iPhone that was about in-line with its existing pricing models, roughly $550 without a two-year contract.
The phone is even more expensive relatively speaking in China, which is considered one of Apple's most important emerging markets. The high price of the iPhone has opened the door to lower-cost phone producers like Xiaomi to make smartphones that are much cheaper and powered by Google's mobile operating system, Android.
The conventional wisdom going into Tuesday's event was that Apple would introduce a cheaper smartphone in a bid at grabbing share in emerging markets. Wall Street even seemed poised to forgive Apple for compressing its beloved margins in exchange for growth in market share and investing in future growth opportunities. But today, Apple is in about the same position as it was prior to the fervor around a cheaper iPhone. And that's not exactly a good one.
A cheaper iPhone wasn't necessarily Apple's plan, but it's still disappointing.
"The pricing on the iPhone 5C is simply not low enough to adequately address the significant global growth opportunity that we believe exists with unsubsidized prepaid customers that have not yet bought a smartphone," Walter Piecyk, analyst at BTIG research, wrote in a note today. "To be clear, Apple never indicated that it was their intention to attack this market with the iPhone 5C and the global opportunity is still in its early stages. However, we believe Apple is foregoing a valuable and relatively easy way to return to earnings growth. The real question is whether Apple plans to ever go after these markets or rather just remain a high-end phone maker."
$450 was already too expensive for China — and the iPhone 5C costs even more.
"At this level, we do not expect the iPhone 5C to meaningfully penetrate emerging markets without substantial subsidy, noting that phones priced above $300 account for just 13.7% of the global handset market and the average price of a premium phone in China is 23% below the US," Glen Young and Walter Pritchard of Citi wrote. "Moreover, we estimate that ~60% of China Mobile's 3G phones were priced below $150 in 1Q13."
It's not a cheap phone — it's just a mid-range iPhone.
"In light of this pricing, the 5C appears to be a mid-range product that cannot significantly expand the available market for the iPhone line to lower-income buyers," Francis Sideco, director for consumer electronics and communications technologies at IHS, wrote in a note. "As a result, the arrival of the 5C will not spur a major increase in iPhone sales in the second half of 2013 compared to previous expectations."
Apple's status quo — including valuation and cash pile — are still there, but the near term doesn't look as bright.
"The biggest surprise/disappointment was the lack of a true "lower end" iPhone," said BofA Merrill Lynch, which cut its rating to neutral from buy, according to a report by The Wall Street Journal. "Key positives for the Apple story remain, including valuation and capital allocation (buyback, dividend yield), although sentiment near-term should take a pause after a run-up and positive EPS revisions may not occur, given aforementioned issues."
Apple is, still, a premium smartphone vendor.
"So much for the low end," Credit Suisse analysts wrote to clients on Wednesday, while downgrading the stock to neutral from outperform, according to a report by The Wall Street Journal. "We remain disappointed with Apple's decision to remain a premium priced smartphone vendor, and this continues to competitively expose the company."
There's still the iPhone 5S — but now, once again, there are questions about Apple's ability to innovate and find new growth opportunities.