Twitter's CEO Calls The Service Mainstream, Investors Disagree
The company added 14 million monthly active users in the first quarter this year, up 6% from the last quarter. Twitter reported its first-quarter earnings today.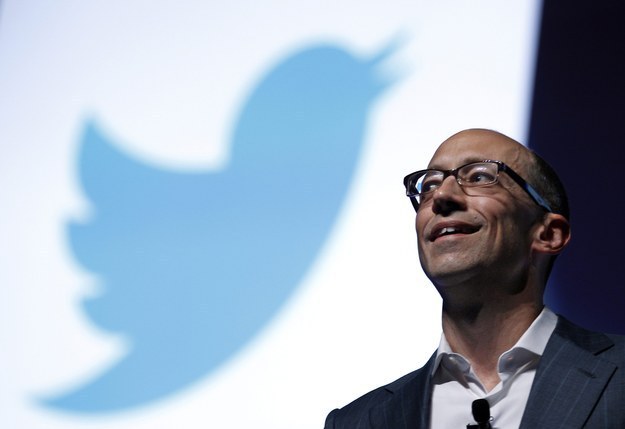 Twitter CEO Dick Costolo seems convinced that Twitter already is mainstream. Wall Street seems to disagree.
The company reported its first-quarter earnings today, which included beating analyst estimates on both revenue and earnings. But investors still sent the stock tumbling more than 8% in extended trading after the release came out, as it only added 14 million users in the first quarter this year. That drop alone sent Twitter's market cap down by about $2 billion.
At the time of Twitter's last earnings call, Twitter's core business (much the same this quarter) seemed to be performing fine — but it became clear it was having trouble attracting new users. That's important for Twitter's business, because in order to grow, it needs to both attract new users and find better ways to target advertisers. Twitter's shares as of this morning were down more than 35% on the year, most of that decline coming after its first earnings report.
Twitter has received some criticism as to whether it can become a "mainstream" service much in the same way Facebook has become accepted as a household name. But on the earnings call, Costolo essentially said that he believed Twitter — based on certain events like the Oscars, which resulted in more than 3.3 billion tweets in the 48 hours following the event — had already reached "mainstream" status like other large services.
"The beauty of Twitter the platform today is that we had 3.3 billion views of Tweets just about the Oscars in the 48 hours after," Costolo said on the call. "That's a big number, if you think about that in the context of YouTube [channels]... I think we think of YouTube as a mainstream platform."
At the end of the first quarter, Twitter had 255 million monthly active users, up from 241 million at the end of 2013. The company's monthly active users are up 25% from the same quarter last year and up 6% from the last quarter. Of those, 198 million were checking the service from their mobile devices, also up 31% in from the same quarter a year ago.
Additionally, Twitter's "Timeline Views" — which can be used as a proxy for engagement — were up about 15% from the same quarter a year ago to 157 billion in the first quarter this year. Sequentially, timeline views were also up: Twitter had 148 billion timeline views in the fourth quarter of 2013, an increase of about 6% quarter-over-quarter. Advertising revenue per thousand timeline views was $1.49 in the fourth quarter of 2013, and down to $1.44 in the first quarter of 2014.

Sequentially, Twitter's Q1 2014 represents a slight improvement over the last quarter — but it's still apparently not enough.
Since — and even during — its initial public offering, Twitter has been trying to shake the stigma that it is a niche product that can't reach the massive scale of Facebook, which has more than a billion monthly active users. Critics have pointed to a combination of Twitter being a somewhat confusing service (as in, users can't figure out what exactly to do with it that other networks can't do) and the company having a tricky onboarding process for new users. Twitter's mobile user base represents about a fifth of Facebook's billion-strong mobile user base.
Still, Twitter — a growth-focused advertising company — is getting hammered in much the same way Facebook did when it initially went public. Facebook, at the time, had a huge user base but hadn't figured out how to build a mobile advertising business, though it was able to figure that out in the span of a few quarters and is now bringing in billions in mobile advertising revenue. Twitter seems to have a mobile advertising business but needs more users — and Wall Street is giving it the same treatment and skepticism that it gave Facebook in its early quarters.
That's not to say Twitter isn't building new advertising businesses. It rolled out mobile app install ads earlier this month, which has become a lucrative business for Facebook already well on its way to $1 billion in revenue annually. It also has a mobile ad network that can deliver advertisements with its data through its acquisition of MoPub — though that will likely face stiff competition when Facebook unveils its own ad network at its annual developer conference tomorrow.
Costolo also responded to specific reports that Twitter's TV strategy — which is a core component of the company's value proposition to advertisers — wasn't as large or successful as it had suggested.
"As that strategy has evolved we continue to invest in that. There is a host in continuing emergent, third-party rigorous research that validates that," Costolo said on the earnings call. "Further, there were only three things that correlated with TV ratings in that study: Twitter activity, prior season ratings, and ad spend. All of that tells us, in addition to the growing number of partners, that our Twitter TV strategy is on the right track."
Including today's drop, Twitter is down more than 45% from a high of more than $70 ahead of its first earnings report. Shares are now at an all-time low and have fallen to below $40, though still ahead of its IPO pricing of $26.
Update: Twitter executives' comments from an earnings call have been added.