There's A Small Sliver Of Hope For Those Investing In Yahoo For The Sake Of Yahoo
Yahoo is finally posting some growth in its search and display advertising revenue. It's something CEO Marissa Mayer hasn't quite been able to do since taking over, and investors are actually pleased.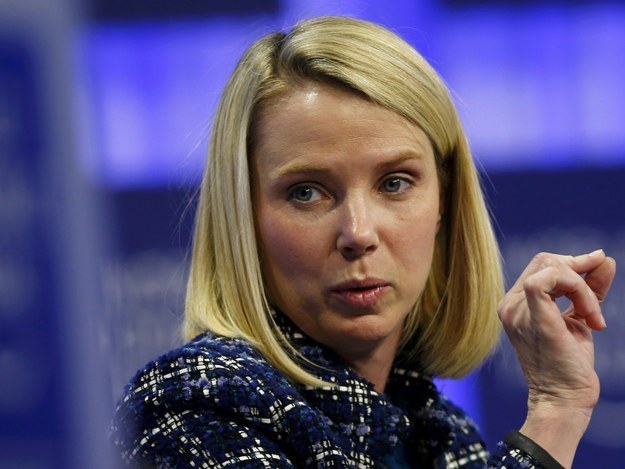 The increasingly small segment of individuals invested in Yahoo for the sake of investing in Yahoo — and not for the company's slice of ownership of Chinese e-commerce giant Alibaba — finally have a bit of good news.
While much of the world is still focused on the impending initial public offering of Alibaba — which is, as expected, growing at an insane clip — Yahoo proper has posted a small amount of growth in its advertising business, the company announced today. Excluding traffic acquisition costs, Yahoo's display advertising revenue grew 2% year over year, while its search advertising revenue grew 9% year over year.
Yahoo reported earnings of 38 cents per share, ahead of analysts' estimates of 37 cents per share. Revenue came in at $1.13 billion, ahead of the $1.08 billion expected by analysts.
For most high-profile companies in the technology sector, like Google or Facebook, that would be greeted by a collective shrug or, at worst, a huge sell-off. Shares of Yahoo instead, in extended trading, rose more than 8%, though it's almost certain that some of that can be attributed to the (once again) insane numbers that Alibaba reported as part of Yahoo's earnings.
Alibaba disclosed earlier this year that it was planning an IPO, exciting many of the patient investors in the company, who in the meantime have given Yahoo CEO Marissa Mayer essentially a free pass to attempt to revamp the company with a fleet of mobile apps and revamping many of its services.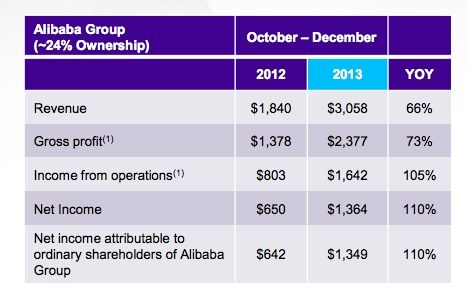 Many Yahoo watchers point to Yahoo Weather as the only current flagship success of the new tenure. Still, Mayer has recently begun a huge push into video, to the point that she is pushing the company to essentially create a YouTube equivalent for the technology company, according to reports by Kara Swisher at Re/code. She's attracted a number of high-profile stars like Katie Couric as well. Yahoo also has an increased focused on search and has done a huge number of acquisitions with its Alibaba proceeds.

However, it appears that much of the excitement still resides with Alibaba's growth. Revenue was still down slightly year over year, and that is Yahoo's overall business, even if revenue excluding traffic acquisition costs was up.