The Search For The Apple Watch's Killer App Begins
The company said WatchKit, its development tools for the Apple Watch, was rolling out today.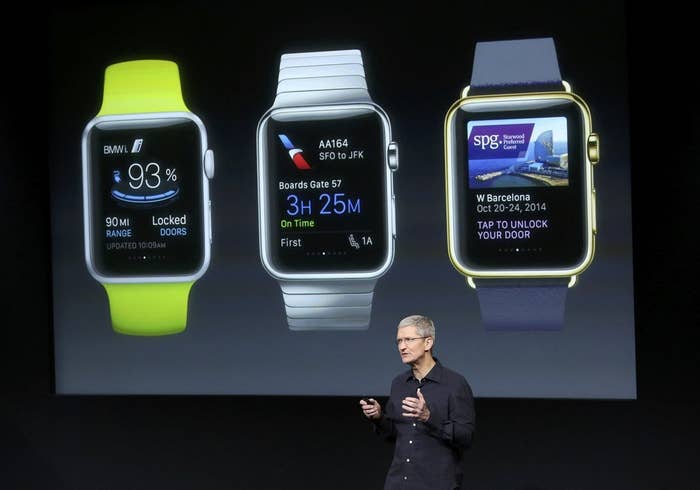 Developers now finally have a chance to figure out the killer use case for the Apple Watch.
As with any new hardware, for the Apple Watch to succeed, the company will have to lean on developers to build applications that will convince consumers to purchase the watch. Now that the company has released its development kit, WatchKit, the development community will have an opportunity to build applications for the Apple Watch.
Apple does build its own applications, and the company demoed several apps like watch faces and a maps application at its event in September unveiling the watch. But traditionally the company has not been known for creating software better than existing app developers like Snapchat and Facebook. The iPhone, a powerful piece of hardware, has seen other developers find the killer use case for the smartphone beyond its obvious applications as a phone.
In conversations with numerous developers in the technology community, anticipation is greatly building for the watch in part because it contains new touch points that developers did not think would be useful. The dial on the side of the watch, for example, was seen as a stroke of genius for app usability among developers, which are eager to experiment with the first new intelligent touch point for a smart device in a very long time.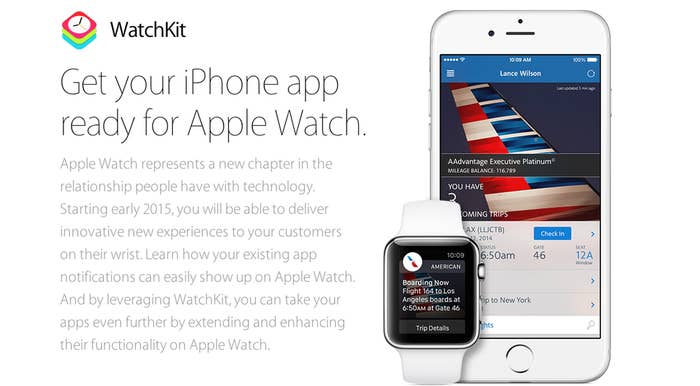 The watch too has found itself in not only direct competition with Google's watch technology called Android Wear, but also with startups like Pebble, which already have a thriving development ecosystem. Pebble, for example, already enlisted developers to build activity and health-monitoring applications for its watch, which is seen in the technology community as a low-cost competitor with a much longer battery life compared to higher-end, more expensive watches.
The Apple Watch is expected to launch sometime next year, at predicted price points ranging as high as $5,000 for the highest-end version of the watch. Apple has basically elected not to go after the lower-end market, leaving the door open for cheaper options like Pebble. However, there is always the opportunity for developers to figure out a killer app — much like Rovio started a wave of popular new games with its Angry Birds titles — that could drive sales and massive adoption for the watch.