The Rise Of Sleep-Tracking Technology
Sleep tracking is gaining steam in the tech world. Meet the newest entry.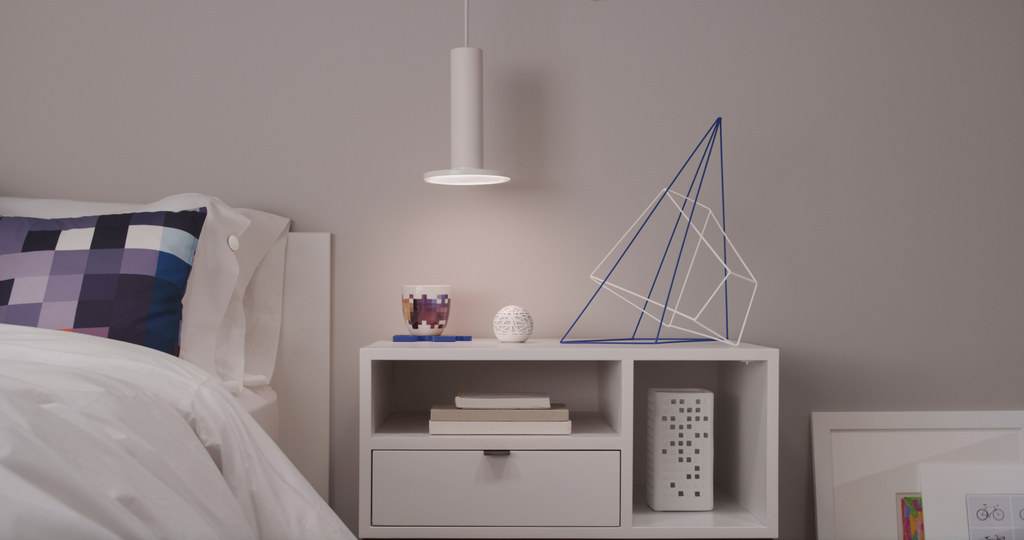 Wearable devices are increasingly making it easier to track a person's health and fitness, but one area is emerging as arguably the most important — sleep.
Many popular wearable devices on the market, in addition to fitness, also track sleeping habits. And that's for good reason: Poor sleeping habits can lead to a whole host of problems that can end up impacting every aspect of a person's life. As technology and tracking have improved, so has the public's perception about the importance of sleep.
"When seven years ago — after my collapse from sleep deprivation and burnout — we launched a dedicated sleep section on the Huffington Post, there was a lot of eye rolling," Huffington Post Media Group president and editor-in-chief Arianna Huffington told BuzzFeed. "Now, the science is overwhelming. And every day, it seems, there's a new study speaking to the irrefutable benefits of sleep on our health, our productivity, our creativity, and our decision-making ability."
Another new sleep-tracking product is entering the fray today — and this time, it isn't a wearable device. Starting as a Kickstarter campaign, Sense is a pair of devices that sit on a bedside table (the Sense) and inside of a pillow (the Sleep Pill) that track not only sleeping habits, but the conditions of the owner's bedroom. That includes tracking ambient noise, light, particulates in the air, and a number of other things.
Sense comes from a startup called Hello, housed in a small hardware shop in San Francisco's Protrero Hill where the walls are all basically whiteboards covered with design illustrations. Unlike companies focusing on software like Pinterest and Dropbox, which have still risen to be worth billions, Hello's team is a mix of electrical engineers, industrial designers, software experts, and systems architects. The team is building not only software, but also how that software integrates with hardware and online services — a problem similar to what Apple faces with its devices.
"We started playing about with experimenting with some stuff with wearables, and more importantly non-invasive ways of gathering data, and how to make products that people don't have to think about and products that don't get in the way," Hello CEO and founder James Proud told BuzzFeed. "You go from not knowing about stuff about your body to knowing stuff about your body. But the magic of this stuff is when it disappears, when you don't have to think about it, to charge it or press buttons — that specifically becomes really useful. Everything we've thought about has been, how do we achieve that."
Hello is not the first company to come out with a sleep tracker. Many fitness trackers, like the Jawbone UP, include sleep tracking, and there are also other wearable devices that focus on sleep tracking like the Lark. All have recognized that it is something that users have demanded as a core feature — largely because everyone, in theory, sleeps, Jawbone product manager Jason Donahue told BuzzFeed.
"We have this perfect storm of strong need for sleep information because we're not getting enough of it, and technological capability to deliver it," Donahue said. "The first wave of sleep trackers really were the experiments in what people were willing to wear. Jawbone's really taken advantage of all the lessons of that first generation of pseudo-sleep tracking devices."
The team is led by Proud, a participant of a program called the Thiel Fellowship, which is run by Paypal co-founder Peter Thiel and incentivizes young entrepreneurs to effectively drop out of college and start a company. Thiel's operation gives the fellows $100,000 as well as connections through Thiel's extensive network of founders and executives in Silicon Valley. Proud, who grew up in south London, began programming when he was 9 and freelanced building websites for people when he was 12.
Sense synchronizes with a smartphone application that gives the user a score based on how well they slept and the conditions of the bedroom. When the owner waves his or her hand over the Sense, it will emit a colored glow that indicates the quality of the room's conditions: Green is good, yellow or orange means there is something wrong. The idea is that being aware of not only the quality of sleep, but also the room's conditions, can empower users to improve how they sleep.
"Simply tracking the numbers is better than not, but it's not good enough," Proud said. "It's what are the conditions of [the bedroom] that are having a positive or negative effect on your sleep. It's how you slept, why you slept that way, and what are the steps you can take to begin to improve your sleep and wake up feeling better."
The company is running a Kickstarter campaign in order to gather early feedback before sending the final schematic to mass production. Kickstarter is known for successfully launching a number of hardware products, including the Pebble smartwatch — which went on to become a full-fledged company that has raised about $26 million from venture capitalists. Hello plans to run the Kickstarter campaign, where it will charge $99 for the device and $129 after the campaign ends, and then plans to start shipping the device in the fourth quarter of the year.
"When we looked at the wearable space in particular, the thing the majority of people actually care about is their sleep," Proud said. "It's not a case of should we use technology, it's a case of is technology being used correctly. We're not the first people to think, maybe we can help people, maybe we can assist with sleep, maybe we can try and understand sleep with technology. Of course it will happen, but for us it was the case of, is it happening in the right way."