The Post- Mark Pincus Era At Zynga Is About To Begin
A top Microsoft gaming executive is headed to Zynga. He could even be taking over as CEO of the company, according to AllThingsD.
Don Mattrick, head of Microsoft's interactive entertainment business — which includes the Xbox — is headed to Zynga.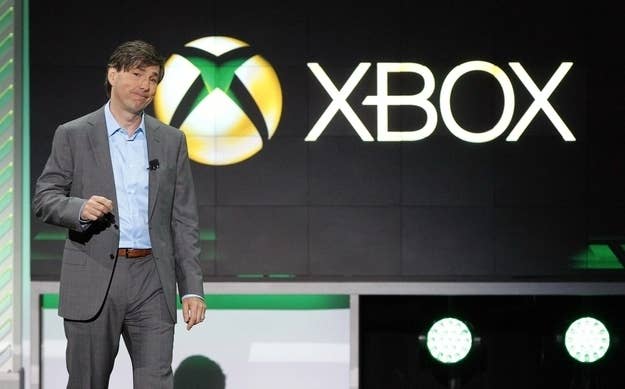 Zynga's stock exploded Monday afternoon (it's now up more than 10% in trading) following a report from the website AllThingsD that Don Mattrick, the head of Microsoft's interactive entertainment business, may be heading to the company, possibly to take over as CEO for Mark Pincus.
Update: Zynga confirmed that Mattrick is joining the company as CEO, with Pincus moving to chairman and chief product officer. Previously, several sources BuzzFeed spoke with suggested he might actually end up at Electronic Arts.
During his tenure as CEO, Pincus led Zynga to unprecedented growth on the strength of hit games for the Facebook platform such as FarmVille and CityVille. Zynga in 2011 held one of the largest tech initial public offerings on the back of those games.
But while Pincus has long excelled at being able to marry analytics and games for the Web platform, he has struggled to transition the company as Zynga's audience increasingly shifts to mobile devices. As more players access games on mobile devices, Zynga has been forced to essentially become a traditional gaming company.
Where Pincus is weak, however, Mattrick is strong, namely in traditional gaming, making him a nice compliment to the Zynga founder. Mattrick joined Microsoft in 2007 and helped build the Xbox into a living-room fixture that is as much a gaming console as it is a home entertainment device where owners can stream movies and television shows.
The timing of Mattrick's departure from Microsoft is a bit peculiar, though, given that the company is about to launch the Xbox One.
"He's a good leader, he's done a great job at Microsoft, he's smart," said Michael Pachter, a research analyst at Wedbush Securities, of Mattrick. "But why would he leave before the Xbox One launches? Why the urgency?"
The move is also surprising given the rise of its current chief operating officer, David Ko. While sources close to Ko say he is not necessarily an expert in games, he's well-liked at Zynga and has built up a reputation as a strong mobile executive.
How power is shared among Pincus, Mattrick, and Ko will be critical to the company going forward, particularly since sources said Pincus is not always willing to relinquish control. To be sure, he's known as a bit of a micro-manager. And Zynga has a rocky history with power-sharing at the top — the most prominent of which led to former COO John Schappert, an EA alumnus, stepping down.
A spokesperson from Zynga declined to comment.
Here is his full message to employees:
To our Zynga employees, players and shareholders,
Today is a big day. I'm excited to announce that Don Mattrick will be joining us as Zynga's new CEO and member of our Board. I wanted to let you all know why I made the decision to recruit Don and what I think it means for all of us.
Over the last few months I've spent a lot of time thinking about all that we have achieved together as a company. We have pioneered social gaming and helped make Play a core part of millions of people's lives. But Zynga has so much more potential ahead, the opportunity to be an Internet Treasure and deliver on our mission of connecting the world through games.
As I reflect on the past six years, I realize that I've had the greatest impact working as an entrepreneur with product teams, developing games that could entertain and connect millions.
I've always said to Bing and our Board that if I could find someone who could do a better job as our CEO I'd do all I could to recruit and bring that person in. I'm confident that Don is that leader.
If you're not familiar with Don, he's an entertainment and game industry innovator who's been making products and scaling teams and businesses for the last 30 years. Don's had major leadership roles at Microsoft, Electronic Arts and Distinctive Software, which he founded when he was 17 years old.
Don is unique in the game business. He can execute in multiple domains – hardware, software and network, and he's been the person responsible for game franchises like "Need for Speed," "FIFA" and "The Sims." He's one of the top executives in the overall entertainment business and he's a great coach who has inspired people to do their best work and build strong, productive teams.
He deeply understands the value of a network and the importance of creating lifelong consumer relationships. He turned Xbox into the world's largest console gaming network, growing its installed base from 10 to 80 million and transformed that business from deep losses to substantial profits. And he has grown the Xbox Live player network from 6 to 50 million active members.
Going forward I'll continue in my role as Chairman and Chief Product Officer. I'm excited to partner with Don and the rest of our team to return Zynga to its leadership role in inventing and growing Play as a core human experience.
Don officially starts next week; however he'll be joining me tomorrow to host an All-Hands meeting so you can all have an opportunity to meet him and ask any questions. Please feel free as always to post your questions and vote up questions on our Zyntranet here.
Thanks and see you tomorrow.
Mark