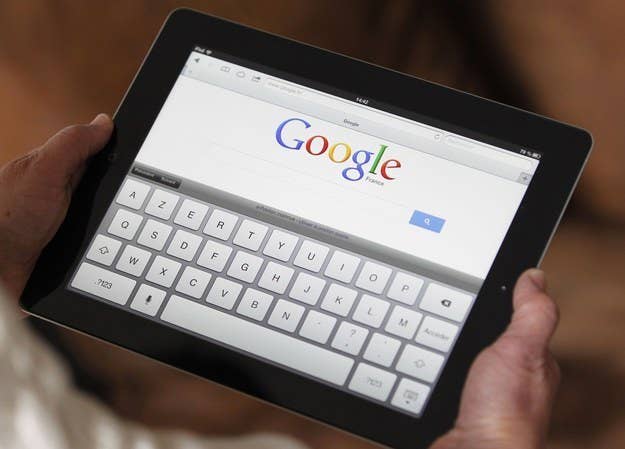 This year is already looking grim for the tablet industry with only marginal growth in shipments across every manufacturer during the first quarter, according to a new report by the International Data Corporation.
Tablet makers shipped 50.4 million tablets in the first quarter, up just 3.9% from the same quarter a year ago and down 35.7% sequentially from the holiday quarter, according to the same report.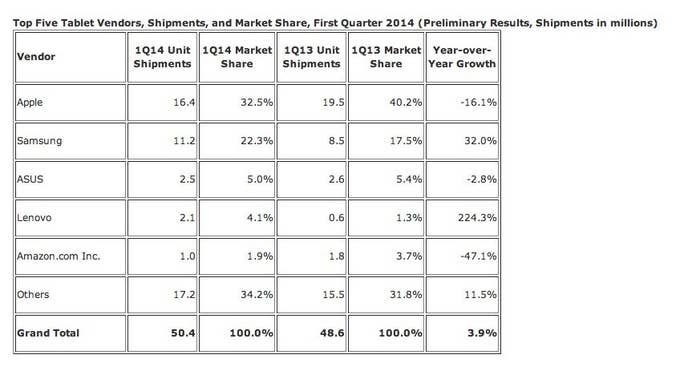 Signs of trouble in the tablet market emerged when Apple heavily missed analyst expectations for iPad sales this quarter, shipping 16.4 million iPads — well below the 19.5 million it shipped in the first quarter last year. As it stands, Lenovo, one of the newest entries to the tablet market, is the only company that recorded strong growth. Apple and Amazon both saw fewer tablet shipments, while Samsung grew modestly, IDC said in its report.
Some analysts blame consumer buying habits for tablets, saying they differ quite drastically from smartphone buying behavior. Instead of replacing a tablet every two years like consumers often do with their subsidy-padded smartphones, the replacement cycle for tablets appears to be much longer.
"We don't know the replacement cycles around tablets yet; it's still a relatively new category," Morningstar equity analyst Brian Colello said in an earlier interview with BuzzFeed. "What Apple's results are showing is people are using their iPads and holding onto them for a longer period of time than what we would have expected."
And it appears even adoption in enterprise and education isn't helping the problem, either — although if tablets are to replace PCs in those industries, they would also be accustomed to the even longer replacement cycles that large corporations typically have.
Apple CEO Tim Cook mounted a spirited defense of the company's iPad sales results in the face of intense questioning from analysts during its second-quarter earnings call last week. But the fact that he even had to be on the defensive side after selling 16.4 million units over the first 90 days of 2014 suggests that the expectations of analysts and investors is out of step with consumer buying habits. The latest report from IDC seems to indicate further that despite the major manufacturers breaching into emerging markets, the overall tablet market is considerably smaller than that of its smartphone counterparts.