The Invisible Hand Behind Amazon's $970 Million Purchase Of A Company That Streams People Playing Video Games
One of Silicon Valley's most adept bankers helped orchestrate Amazon's $970 million Twitch acquisition.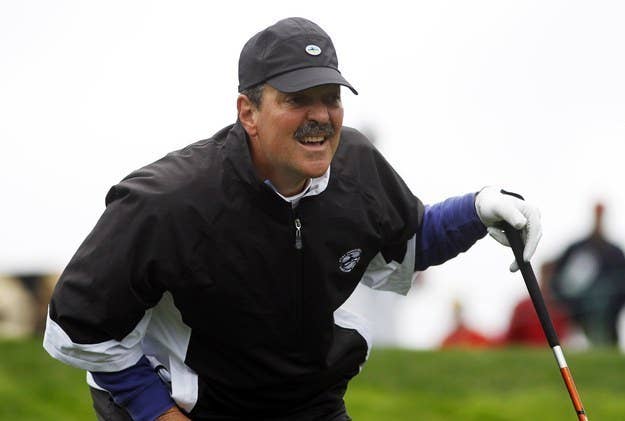 Amid Amazon's announcement today that it would acquire Twitch, a site that streams people playing video games, Frank Quattrone's name has come up quite often.
Earlier this year, Twitch was in discussions with Google to be acquired for around $1 billion. The discussion had evolved — as they often do in the tech community — from existing partnerships the company had with YouTube. One more recent partnership involved "live annotations," which would basically alert people watching old YouTube videos of video game streams that the streamer was live on Twitch. As the saying goes: first you date, then you marry.
It was around this time that Quattrone and his firm Qatalyst Partners was invited to begin gauging interest, according to several people familiar with the discussions. The firm held several discussions with potential companies — including Amazon. The deal was taken seriously by the company thanks to an investment from Bessemer Venture Partners — which invested in Diapers.com, a company that was also acquired by Amazon — that was made shortly after the company morphed to focus only on video game streaming.
"Amazon understands developer platforms, they developed one of the biggest ones," said Ethan Kurzweil, a parter with Bessemer Venture Partners. "There were very strong alternatives to continuing Twitch as an independent company — they had diverse revenue streams on ads and subscriptions, both growing strongly in meaningful numbers. The team felt they could do a lot in amazon's care and the offer was attractive enough."
Quattrone is no stranger to Silicon Valley, either. Quattrone and his firm, for example, were the sole advisers to Yammer when the company sold to Microsoft for $1.2 billion. He worked on the initial public offerings for Amazon, Netscape and Cisco, three iconic technology companies, having spent time at investment firms like Morgan Stanley. In the tech and finance community, the man is basically considered a legend. His firm has also organized a number of other high-profile deals like Yahoo's $1.1 billion acquisition of Tumblr and Google's ill-fated acquisition of Motorola.
"We are pleased to announce that Qatalyst is serving as exclusive financial advisor to Twitch Interactive in its agreement to be acquired by Amazon.com for $970 million," Quattrone said, as he typically does following a major deal, in an email reviewed by BuzzFeed. "Twitch is the leading live video platform, with more than 55 million visitors and 1 million active broadcasters per month. In July 2014, Twitch's user community consumed over 15 billion minutes of content broadcast by individual gamers, pro players, publishers, developers, media outlets, conventions and stadium-filling esports organizations."
The deal brings to a close the unlikely rise of Twitch, which started off as a 24/7 reality show streamed over the Internet. Over the course of the company's life, Twitch's direction changed several times, from a reality TV show, to a livestreaming site for anyone, and eventually to a site focusing mainly on video games. A mobile app centered around sharing video was also spun out of the company, with one of its co-founders leaving to run that app, which was acquired by Autodesk for $60 million.
It also accompanied the unlikely rise of Emmett Shear, who started as a technical co-founder of the company with Justin Kan. A passionate gamer, Shear went from an otherwise introverted engineer focused entirely on the technology to becoming a more-than competent manager capable of running a billion-dollar company, organizing several major partnerships with companies like Google, Sony and Microsoft, and eventually negotiating the company's $970 million sale to Amazon.
There's also a neat bit of irony to the Amazon deal. Part of the reason the company was seen to be so valuable was because it owned all its own servers and hardware that powered its high-fidelity live streaming service. Twitch's co-founders decided to build their own hardware in the earliest days after a call from Amazon, complaining that the service was using too much bandwidth on its servers.
While Twitch was focused on video games, already experiments around concerts, live events and music have begun to emerge on the platform. Amazon has bought a community of deeply-engaged gamers that is more than 55-million strong. But it has also bought a company with the knowledge of how to build one of those communities and services once, and will likely attempt to do again an industry that's already proven to be popular in several verticals.
"The commerce piece, the community that Twitch created, the way the Twitch customers engage with the greater gaming community and game makers," Mike Frazzini, vice president of Amazon Games, said as part of the announcement. "It's just the beginning but all those pieces are very complementary of each other. This is a wholly owned subsidiary, [and] will remain unchanged for a while."