The Fed Changes Nothing And Suddenly Stocks Are Skyrocketing
Everything still sucks. And things aren't getting much better.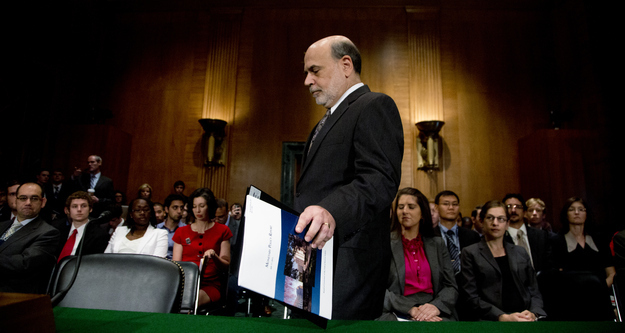 The Federal Reserve decided not to begin reducing its $85 billion-a-month worth of treasury- and mortgage-backed securities purchases — a process that was dubbed "the taper" — as a result of a not-so-positive outlook for the U.S. economy.
Basically, growth is not accelerating fast enough for the Fed to withdraw its support from the economy, which in the long run isn't a good thing. Investors took this as a positive move because it means the Fed is still supporting the economy through its asset purchases.
In its statement, the Fed "decided to await more evidence that progress will be sustained before adjusting the pace of its purchases."
Stocks exploded following the decision by the Federal Reserve to continue injecting money into the economy.
Stocks dropped in June when Fed Chair Ben Bernanke indicated the Fed would reduce purchases sometime before the end of the year. Reducing Fed support from the economy would have slowed growth, which places pressure on stock prices.
Also, the Fed said it would keep interest rates near zero, which makes borrowing money easier and supports the economy. That encourages banks to continue lending money and businesses to continue borrowing in order to promote growth.