The Disconnect Between Facebook And Its Average Shareholder Is Both Alarming And Hilarious
Facebook held its annual shareholder meeting today. On deck: questions about mobile, advertising, and why doesn't my News Feed do what I want it to do?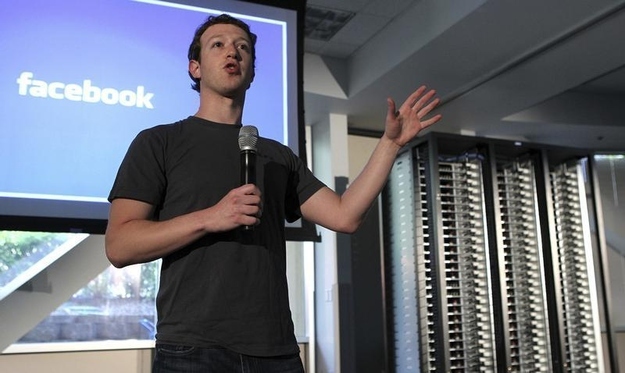 Facebook held its annual shareholder meeting Tuesday, and the message from Chief Executive Mark Zuckerberg and company has been the same as it's been for a while now: Yes, the share price sucks, we know, we're working on it.
More disconcerting than the generic stock price concerns, however, was the high volume of questions from individuals who didn't seem to know how to use Facebook, let alone where its future business lies.
Facebook's investors, if the shareholder meeting is any indication, appear to skew older than the average Facebook user (one referred to herself as a "Luddite") and complained about such things as why the News Feed wasn't in "chronological order" or that the stories weren't important.
For his part, Zuckerberg did his best to humor those individuals, saying they were not alone and that the company thinks about those things on a regular basis.
But the future of Facebook's business essentially lives with prolific share-happy smartphone users, where the age skews decidedly younger (think the Snapchat and Tumblr crowd) — a far cry from what was touched upon during the meeting today.
The social network's "mobile only" monthly users are occupying an increasing share of its total users, which are now more than 1 billion strong. And that base is bound to get bigger, where new users in developing countries will use the cheapest device (i.e., a dirt-cheap Android smartphone or something along those lines) as the most effective way to interface with Facebook.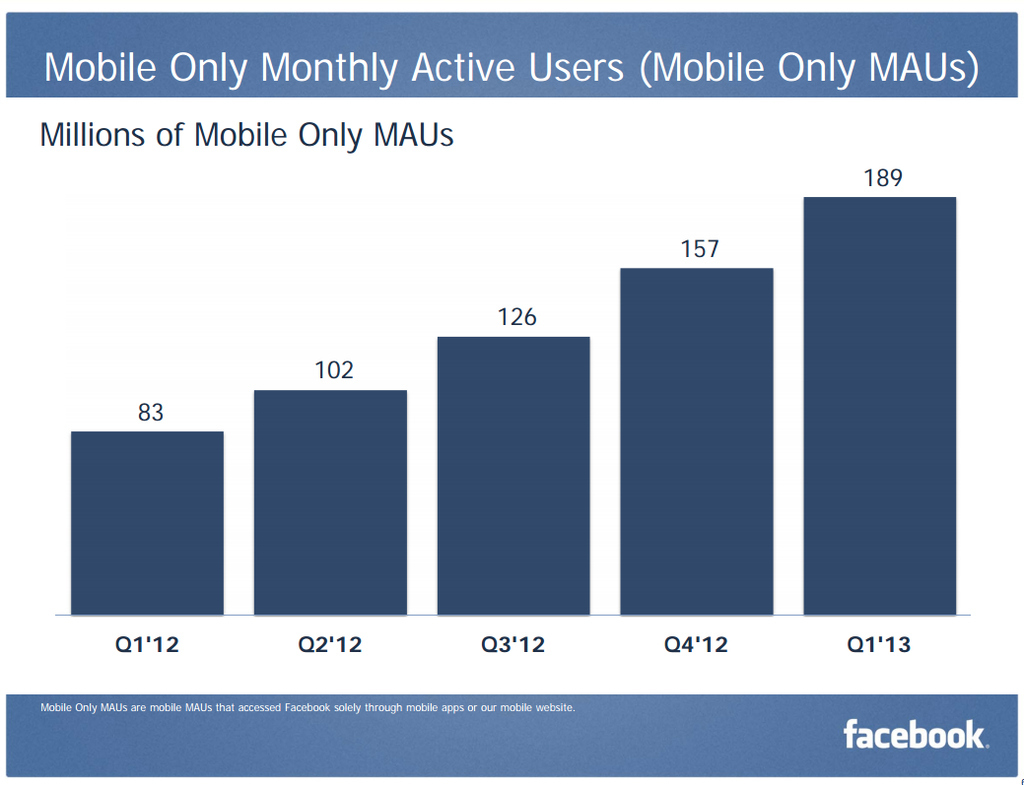 Facebook's business is now increasingly a mobile business, with more than 30% of its revenue coming from its mobile advertising products. One such product is mobile-app installs, which is finding a significant amount of traction within the developer community. Just under 4,000 developers have used these ads to drive nearly 25 million downloads, with 40% of the top 100 developers using it, according to Chief Operating Officer Sheryl Sandberg on the company's most recent earnings call.
That is not a business that existed when Facebook went public last year and hoped to capture a valuation of more than $100 billion. Facebook, like many other companies, was caught flat-footed amid the massive transition of its users to mobile devices. Indeed, one of the biggest concerns among investors leading up to and immediately after its IPO was its ability to shift to mobile.
Now, however, a majority of its users access Facebook through mobile devices — and that requires a rethinking and retooling of the business.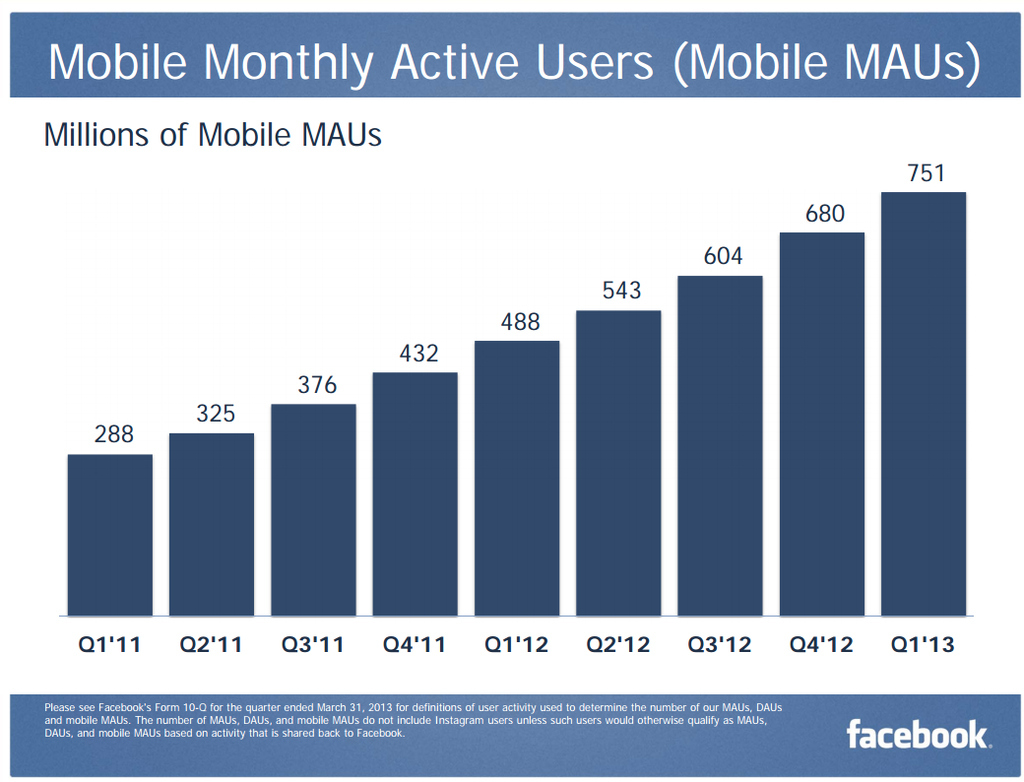 Zuckerberg made it a point to mention that he is not only involved in the typical consumer-facing products — the apps and platform, for example — but also the advertising business.
"I spend most of my time reviewing the products and on the things that our users touch. We have different groups of users — consumers, developers, advertisers — you should assume I've spent a meaningful amount of time both coming up with the plans and reviewing each at each stage."
Facebook employs some of the top tech and product talent in Silicon Valley, so you can bet that the company is focusing on its future as a mobile-first company — as many other technologies are trying to transition to today. Amid that, Zuckerberg and company were urging investors to be patient, as the full value of Facebook hasn't actualized yet. That's hardly a decision to be left with "Luddites."