The Co-Creator Of Android Is Leaving Google
Andy Rubin, who oversaw Google's Android division until 2013, has left the company. The Wall Street Journal first reported the news.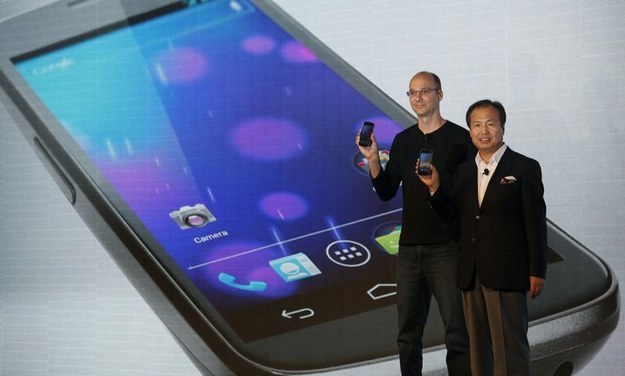 Andy Rubin, the co-founder of Android before it was acquired by Google in 2005, has left Google, according to a report by The Wall Street Journal. A representative from Google confirmed the departure to BuzzFeed News.
Rubin joined Google as part of the company's acquisition. But the move is not particularly surprising, as Rubin took a step back from Android to work in Google's robotics division, leading Google's quick-rising star Sundar Pichai to take over the division.
Pichai, well-liked at Google's Mountain View headquarters, took over the division in March last year. It was the first sign of the consolidation of Google's products under Pichai, who previously ran Google's Chrome projects. Most-recently, the company elevated Pichai to be head of the company's entire product division.
Under Rubin's lead, Google launched the first phone running Android in 2008. Since then, Android has taken a dominating market share over other smartphone operating systems across the world. Some of the most popular new smartphone manufacturers, like China-based Xiaomi, run modified versions of Android.
Google, too, has launched its own line of Google-branded Android phones and tablets under the company's Nexus project. Google selects specific manufacturers to develop the phones, which don't include the customized versions of the operating systems.
During Android's rise, Apple co-founder Steve Jobs said he'd go "to thermonuclear war" with Google, as detailed in Walter Isaacson's biography of Jobs. "I will spend my last dying breath if I need to, and I will spend every penny of Apple's $40 billion in the bank, to right this wrong," Jobs said, according to the biography. "I'm going to destroy Android, because it's a stolen product. I'm willing to go thermonuclear war on this."
Rubin is leaving to start an incubator for startups focused on hardware, according to the Journal.
"I want to wish Andy all the best with what's next," Google CEO Larry Page said in a statement to provided to BuzzFeed News. "With Android he created something truly remarkable—with a billion plus happy users. Thank you."
A representative from Google declined to comment further on Rubin's departure.