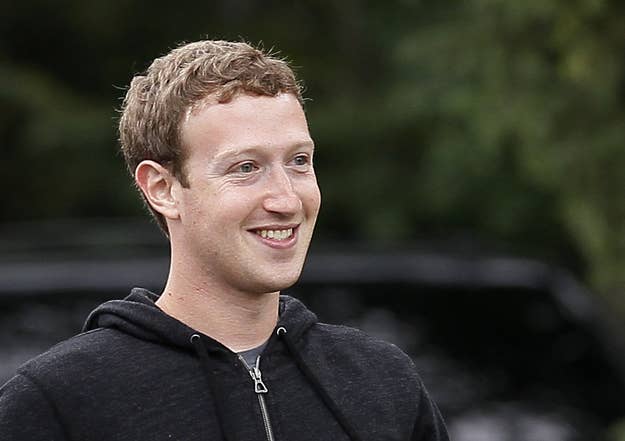 Facebook, unlike rivals Google and Apple, reported blowout earnings today, sending its stock up more than 15% in extended trading.
Among those three companies — which along with Amazon make up what Eric Schmidt called the internet's "Gang of Four" — Facebook so far has turned out to be the unlikely company to post the biggest upward earnings surprise this quarter. (Amazon reports its results tomorrow.) Google reported weak results owed to a reduction in cost-per-click of advertisements, which is a problem that has plagued it for a while. Apple yesterday turned in a thoroughly ordinary earnings report that only slightly beat Wall Street expectations.
That Facebook would provide the lone bright spot among these stewards of the internet is a marked reversal in both sentiment and performance from just a few months ago, when optimism around the company had soured.
Facebook beat Wall Street estimates on both revenue and earnings. More importantly, its results with regard to mobile far exceeded anyone's expectations, with more than a third of Facebook's total monthly active users now checking the site at least once a day on their mobile devices. Of Facebook's 699 million users that check the site every day, 469 million of them do it on their mobile devices.
Facebook now has 1.15 billion monthly active users overall, and its mobile monthly active users have increased 51% year over year. In addition, 41% of Facebook's advertising revenue now comes from mobile advertising — including News Feed ads for app installs, one of its most successful new businesses.
Even more promising from an investor perspective is the fact that Facebook still hasn't hit the gas on a full-blown video advertising business yet — it currently exists in limited form where advertisers can embed videos on Page posts — so it's very possible that there is further upside in its mobile advertising business.
The after-hours stock price jump in price puts Facebook shares once again back up above $30 and well on its way to $38 — the price at which it went public, before concerns about its mobile business laid intense downward pressure on the company's stock price.
Overall, Facebook reported $1.81 billion in revenue in the second quarter, compared with the $1.6 billion suggested by analysts. It reported earnings of 19 cents per share adjusted, compared with 14 cents suggested by analysts.