Facebook Executive Comments Just Erased Its Share Price Gains
Facebook's stock rose 15% just after the report came out, but it gave back most of those gains during the earnings call. Still, it's the second quarter in which Facebook has delivered a blowout report, and the stock has more than doubled in the past year.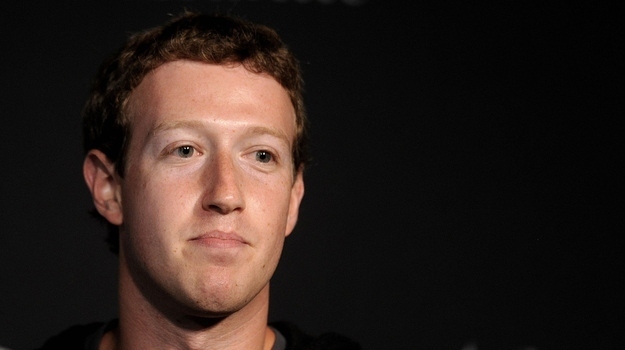 Facebook posted another blowout quarter, its second in a row, with mobile ad revenue now accounting for just about half of its business — sending its stock up 15% in extended trading just after the report came out.
Analysts were expecting earnings of 19 cents per share, while Facebook reported 25 cents per share. Analysts were expecting around $1.91 billion in revenue, while Facebook reported $2.02 billion in revenue and ad revenue of $1.8 billion — 49% of that coming from mobile ad products.
It's similar to Facebook's last earnings report, which was a huge beat benefiting from continued growth in both its user base and its mobile advertising business. That day, Facebook shares also rose 15% in extended trading.
However, Facebook's stock reversed its gains during the earnings call, following some remarks about concerns that Facebook might have seen a drop in younger teen usage on Facebook and some comments about News Feed advertisements. If Facebook wants to continue to grow its News Feed ad business, it has to either grow its user base or better target its ads.
"The way pricing has really held up and clickthrough rates have really held up has really validated our confidence that News Feed ads are going to be a really important product that could really drive the importance of the business," CFO David Ebersman said on the call. "Going forward, clearly we will try to continue to grow the user base, and the other opportunity is to continue to improve the quality and relevance of the ad. We're certainly doing a good job with that."
Meanwhile, its user base and the amount of money it is making off each user, is continuing to grow. Facebook now has nearly 1.2 billion users checking Facebook each month, with more than 700 million of those users checking the site or app every day. More than 500 million of Facebook's daily active users check Facebook every day through mobile devices.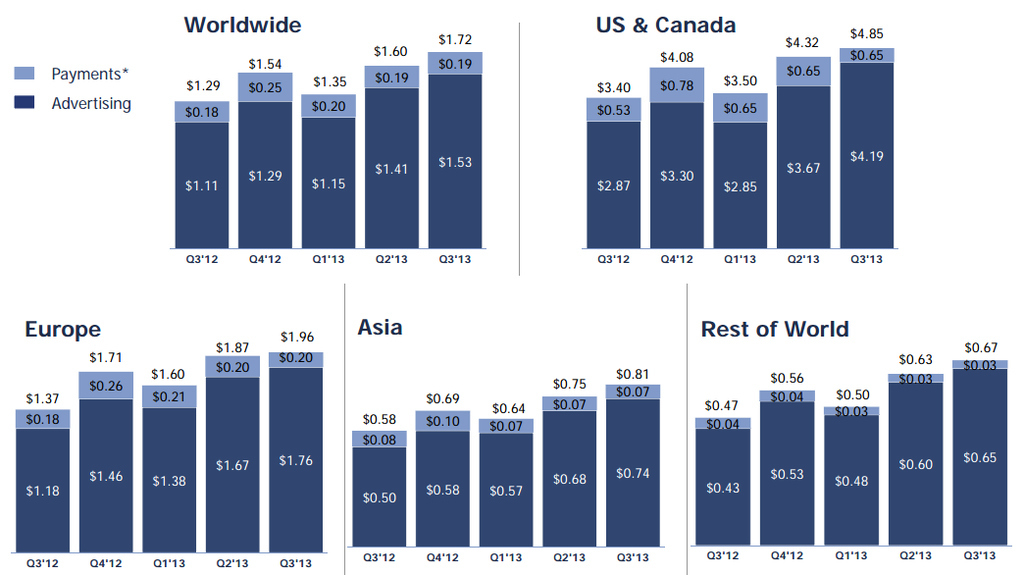 In addition, an increasing share of Facebook's users are only checking Facebook through mobile devices.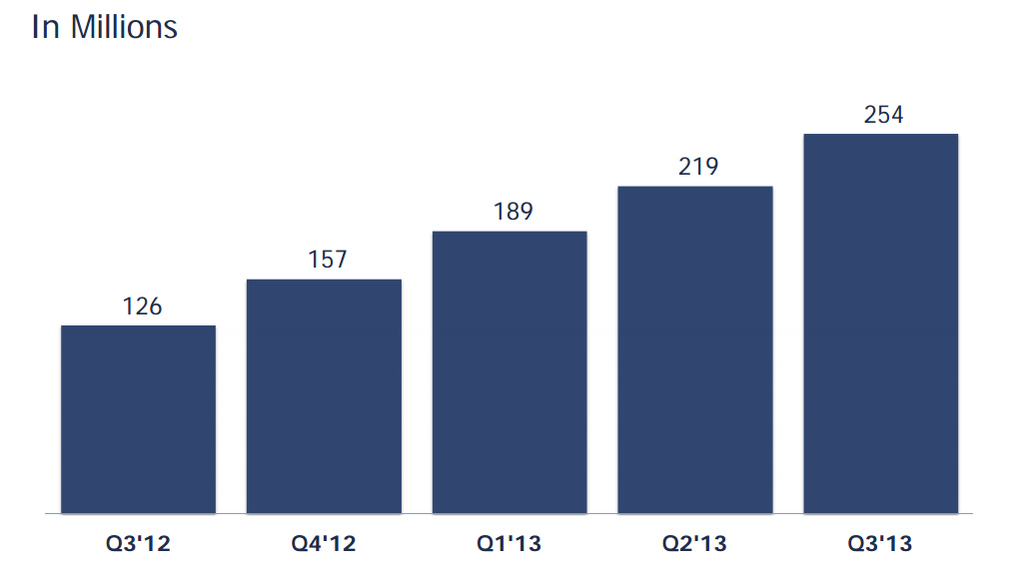 All of this is good news for Facebook, which has basically proved to investors that it has figured out a way to monetize its users who are checking Facebook on mobile devices. It has an array of new mobile advertising products, including News Feed ads and a budding but promising Mobile App Install Advertisement product that is already driving a non-trivial amount of mobile ad revenue for Facebook.
It's also good news for Twitter, which is expected to price its initial public offering and go public next week. More than 70% of Twitter's advertising revenue comes from mobile advertising products like promoted tweets, and the fact that Facebook's mobile advertising business is still growing and becoming more profitable is a good sign for Twitter overall.
[Update: Adds additional details from the earnings call and an update to what happened to the stock in extended trading.]