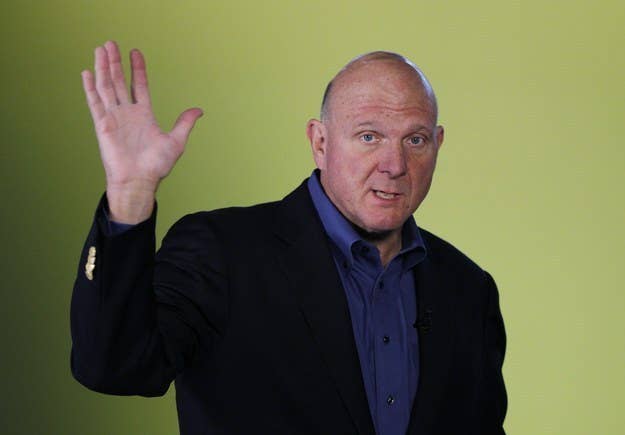 Former Microsoft CEO Steve Ballmer's $2 billion bid for the Los Angeles Clippers reportedly has been accepted — and quitting Microsoft might have even helped him pay for the team in its entirety.
Since the announcement of his retirement, the value of Ballmer's stake in Microsoft has grown by more than $2 billion. Ballmer announced his retirement on Aug. 23 last year, which immediately sent shares of Microsoft up more than 7%. Ballmer's decade-plus tenure at Microsoft was criticized for a lack of growth in the company's share price, but since the announcement of his retirement, the company's share price has risen more than 23%.
At the time, Ballmer owned about 333 million shares in the company, according to the company's most recent proxy statement. Microsoft traded at $32.39 before the announcement, and closed today at $40.01, meaning his stake had grown by roughly $2.5 billion.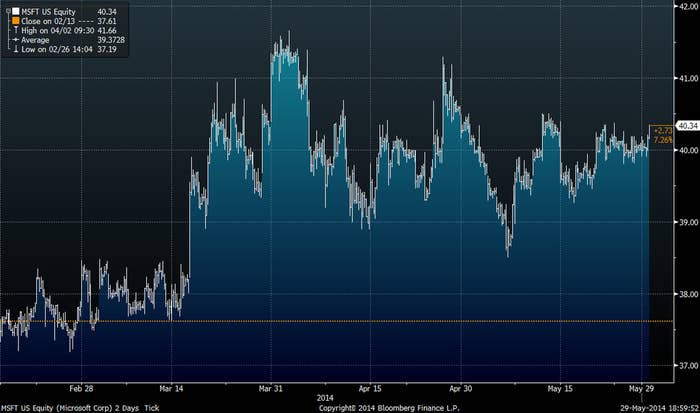 Arguably, it has been more than Ballmer's retirement — the appointment of product-savvy Satya Nadella as CEO, the release of Office for iPad and a number of other strategic and organizational changes — that has sent Microsoft shares on its run. But with Ballmer out of the picture, the value of his own stake in the company has grown dramatically — by enough to buy himself a basketball team.