Snapchat Settles Over Complaint That The Company Deceived Its Users
The Federal Trade Commission said Snapchat misled its users in its marketing materials.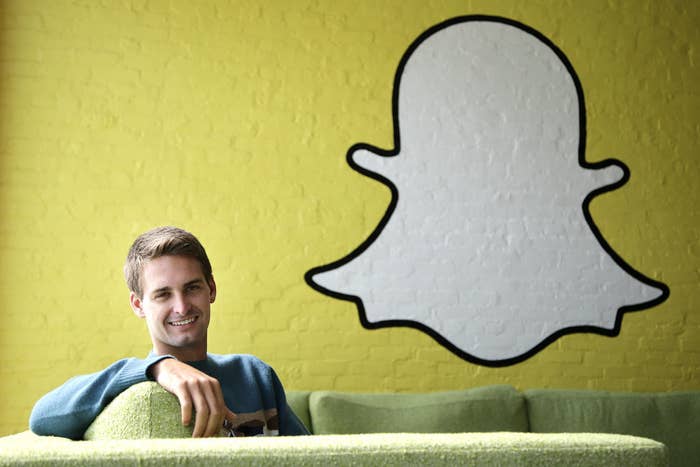 Snapchat said it has settled charges with the Federal Trade Commission over complaints that the ephemeral messaging app was misleading its users.
"We learned a lot during those early days," the company said in a blog post. "One of the ways we learned was by making mistakes, acknowledging them, and fixing them. While we were focused on building, some things didn't get the attention they could have. One of those was being more precise with how we communicated with the Snapchat community."
As part of the settlement, Snapchat will be required to implement a "comprehensive privacy program" that will be monitored by an independent professional for the next 20 years. In the complaint, the FTC said that Snaps could easily be saved or that users would be alerted if a screenshot was taken, despite Snapchat's marketing that the messages would disappear for good after a set period of time. Snaps could be saved and accessed through third-party applications, and there were a number of well-publicized tricks available for users to take a screenshot of a snap without alerting the sender.
One interesting point, according to the FTC, is that a number of third-party developers were able to build applications on Snapchat's API (industry parlance for the tools that allow developers to connect third-party applications to a bigger service like Facebook). "On Google Play alone, ten of these applications have been downloaded as many as 1.7 million times," the FTC said in its complaint. That's a rather staggering number and a potentially worrying one for users with privacy concerns (though it's less of a surprise considering that Google Play is not as rigorously curated as Apple's App Store).
The FTC also said Snapchat was collecting and transmitting location data from its Android users, despite Snapchat's assurance that it did not. To be sure, Android users are notified when apps are requesting certain types of data like location when they download an app from the Google Play store. But the company continued to market that it was not collecting location data, the FTC said.
The complaint also addresses a massive security breach earlier this year, in which individuals compiled a database of 4.6 million phone numbers associated with their Snapchat user names. Snapchat more or less acknowledges the claims in the company blog post noting that the company is working on preventing security breaches: "And we continue to invest heavily in security and countermeasures to prevent abuse," the post reads.
Many of the problems listed in the complaint plague other smaller companies as the founders often do not have the experience or manpower to prioritize and tackle them. Snapchat, however, which has routinely downplayed the harshness of the FTC charges, has quickly grown to prominence and even spurned a $3 billion offer from Facebook, in addition to raising more than $100 million in capital.