Snapchat Experiments With A Snapchat Story That Anyone Can Post To
It's called "Our Story."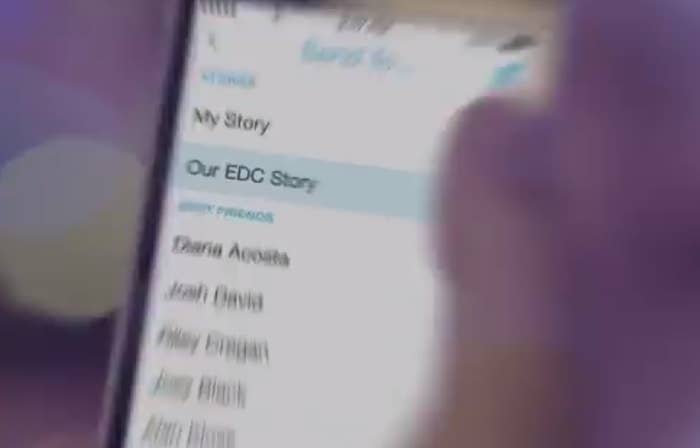 Snapchat is experimenting with a new feature that will let its users post snaps to a collective Snapchat pile that anyone will be able to view.
The feature, called "Our Story," is essentially a more public version of Snapchat's existing "Story" feature, where its users can post several snaps that can be viewed in sequence for a full day. The feature is being used for the first time at Electric Daisy Carnival in Las Vegas this weekend.
"We built Our Story so that Snapchatters who are at the same event location can contribute Snaps to the same Story," the company said in a public post revealing the release. "If you can't make it to an event, watching Our Story makes you feel like you're right there!"
Thus far, it doesn't seem like this is a core component of Snapchat's app, but more an additional service the company is providing on its end. However, having a deep level of interaction with live events is seen as a holy grail by many socially tuned apps like Facebook and Twitter. Facebook also sought to acquire Snapchat for $3 billion in cash, but ultimately the negotiations fell through.
In order to view the EDC story, Snapchat users will have to follow EDC's official Snapchat account and send snaps to that account to be featured in the story. This marks one of the first times Snapchat has collaborated with a major event like EDC. Snapchat users will also have to prove they are at EDC, using their phones' location services, in order for their snaps to be included in the collective story.