Snapchat Adds Location-Based Photo Filters
The company is calling it "geofilters."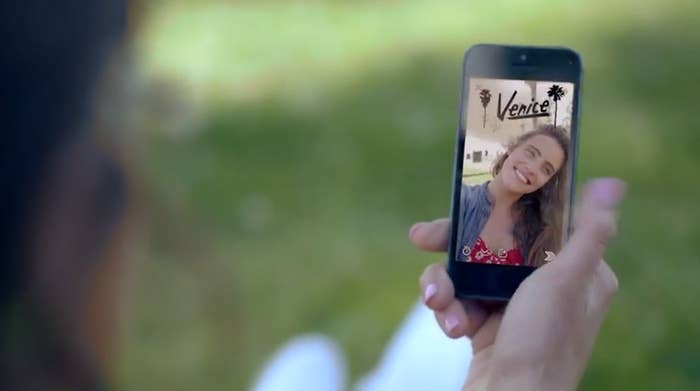 Snapchat is unveiling a small update today that will enable certain photo filters based on a user's location.
Snapchat photo filters have been available for some time, but certain contextually-aware filters will be available based on where the user is. For example, if a user is at Disneyland, a Disneyland-specific filter will be available when the user swipes right to flip through filters. At the moment, filters exist for essentially whatever the company wants to make them for — which includes some businesses and neighborhoods.
Adding a location-aware component that could carry some kind of branding does have some pretty apparent monetization implications. The company has also expanded its application to include messaging components and is experimenting with Snapchat stories that anyone can post to.
Snapchat famously turned down a $3 billion all-cash offer from Facebook. The company said that while it will use location data, it won't store that data.