SEC Says Facebook's Public Trading Exchange Was Not Ready For The IPO
Facebook's first day as a public company was marred with technical issues. And the blame lies in part with Nasdaq.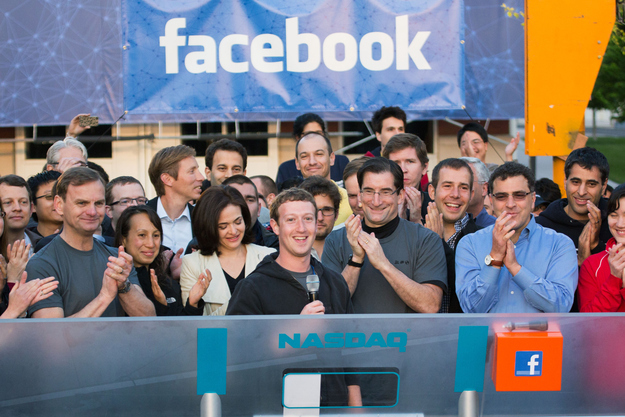 Facebook's first day as a public company in May last year went about as badly as it could have gone, with trading marred by technical issues and confusion.
And the blame rests in part with NASDAQ — the stock exchange settled charges by the SEC for violating securities laws as a result of "poor systems and decision-making during the initial public offering and secondary market trading of Facebook shares" in the amount of $10 million, according to a filing by the Securities and Exchange Commission released today.
"Despite widespread anticipation that the Facebook IPO would be among the largest in history with huge numbers of investors participating, a design limitation in NASDAQ's system to match IPO buy and sell orders caused disruptions to the Facebook IPO," the SEC said in a release.
Basically, the NASDAQ wasn't ready for what was expected to be the largest IPO, tech or otherwise, in recent memory, valued at the time at around $100 billion.
The technical issues caused more than 30,000 Facebook orders to remain stuck in NASDAQ's system for more than two hours when they should have been executed or canceled, the SEC said. NASDAQ also violated rules when it assumed a short position (betting that the stock price will go down instead of up) in Facebook of more than three million shares in an unauthorized error account, the SEC said.
The disastrous first day of trading basically sparked what would be dubbed "Facebook Fallout" in the tech community, leading to a significantly lowered outlook on tech companies that haven't entirely figured out a business plan. Within months of the IPO the stock was already below $20 after going public at $38.
Surely there are others to blame for Facebook's faulty first trading day. The company itself is still contending with serious issues with its business model — namely that many of its users are shifting to interacting with Facebook through the mobile app, where an advertising product isn't fully baked yet.
Facebook is just beginning to figure out its mobile advertising strategy, and the stock is back above $20, though still far from its opening price. But the first-day snafu is still a fresh memory in the minds of many employees and investors.