Proxy Advisory Firm's Reputation At Stake In Dell Takeover Battle
Institutional Shareholder Services came out in support of Michael Dell's plan to take the computer company bearing his name private. A loss for the founder would also be a huge blow to the proxy advisory firm.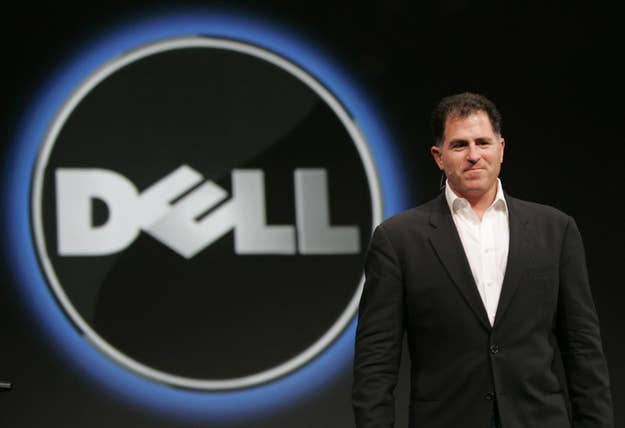 Michael Dell isn't the only one whose reputation is at stake when shareholders vote next week on his bid to take the computer company bearing his name private: proxy advisory firm Institutional Shareholder Services has a lot on the line, too.
ISS on Monday recommended that shareholders vote in favor of the Dell founder's offer instead of a competing proposal put forth by billionaire investor Carl Icahn. The takeover battle between Dell, who has backing from private equity firm Silverlake Partners, and Icahn, who is working with hedge fund Southeastern Asset Management, has been contentiously raging for months, and according to the New York Times, ISS coming out in favor of Dell has been taken as a big "seal of approval" for the founder.
But the already implied victory for Dell and his private equity backers at Silverlake Partners ignores the fact that ISS has a downright dismal history when it comes to getting shareholders to support its recommendations.
In May, for instance, ISS advised JP Morgan shareholders to split the shared CEO and Chairman roles held by Jamie Dimon, a recommendation that was ultimately ignored by the majority of the bank's investors. In 2011, the firm suggested that investors vote out Rupert Murdoch and multiple directors from News Corp. That advice was also ignored, though part of the reason was owed to the fact that the Murdoch family owns a majority of the voting control in News Corp and wasn't about to cast themselves off the board.
More importantly, Dell shareholder Yacktman Asset Management, which owns 14.8 million shares of the company, or just less than 1%, threw its support behind the Icahn/Southeastern bid almost immediately after the ISS recommendation came out.
An ISS representative did not respond to repeated requests for comment.
Typically, ISS can garner about 20% to 30% of shareholder votes in favor of their recommendation, according to proxy battle experts. But the high profile of the Dell fight may skew those numbers — and perhaps not for the better.
"Something like this, which is a liquidity event, there are more seasoned and sophisticated people that analyze these things," said David Larcker, director of the Corporate Governance Research Program at Stanford's Graduate School of Business. "So the portfolio managers that hold Dell stock are going to do some serious analysis on their own about whether this is a good deal or not a good idea."
ISS is considered to be the most influential of the proxy advisory firms, with the opinions of Glass, Lewis & Co. and Egan-Jones Proxy Services important but carrying less weight. (The latter two firms also came out in support of Michael Dell/Silverlake.) But not only has the influence of these firms been waning, but regulators also have placed them under increasingly harsh scrutiny, so the Dell recommendation is not without risk for ISS, which can ill afford to have its advice undermined by Dell shareholders voting in favor of Icahn's offer.
"You would think that ISS is doing a rigorous job and they have shareholder interest at heart, and if it goes the other way, it's kind of a marked test that they sort of fail," Larcker said. "Regulators are taking a close look at what they're doing, does it make sense, are their recommendations in fact correct? They're under tremendous pressure. If you're a firm like this taking a fairly strong stance, you would hope that the shareholder vote would move in the same direction and if it's inconsisitent you have to step back and do a little analysis on whether it was right or wrong."
Icahn and Southeastern Asset Management are pushing to replace Dell's board, borrow money and give stockholders an option of selling some shares back to the company.
"Southeastern [Asset Management] and Icahn disagree with the ISS voting recommendation issued earlier today, which did not appear to address fair value for Dell's stockholders," the pair said in a statement. According to a recent filing, Southeastern owns a 8.32% stake in Dell, while Icahn has a 4.58% stake.
The final vote is scheduled for July 18 and the outcome is showing no signs of being any clearer today than it was even months ago.
"My guess is that it will probably be close," said Maynard Um, senior equity research analyst at Wells Fargo. "Usually there's some clear-cut reason everyone's on board, this one has a lot of controversy."
That the vote is expected to be close may place even more risk on ISS's recommendation, potentially negating the commonly held view among analysts and investors that the firm can sway opinion where the vote is tight.
"They will shift some votes," Larcker said. "If it's a knife edge vote, ISS could play an important role and end up swinging it."
Or not — which would be a blackeye for both it and Dell.