One Startup Says It Can Deliver The Perfect-Fitting Shirt Using Just An iPhone Camera
MTailor delivers a high-end, custom-fit shirt for around $69, using the phone's camera to get the exact measurements.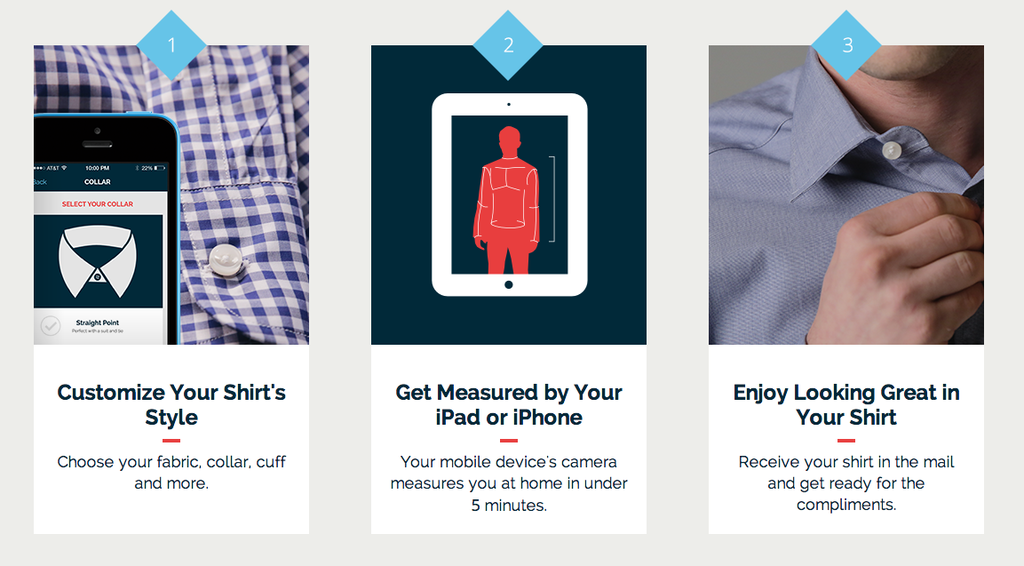 Miles Penn and Rafi Witten are not fans of shopping for clothes in major retail stores.
So the two Stanford graduates set out about two years ago to build an app that will let them buy clothes that fit well without actually having to go through the arduous process of driving to a store like Macy's and trying on a bunch of clothes.
The result is an iPhone application that launched out of beta at the end of June called MTailor, which uses the phone's camera to get the exact measurements for a tailored men's shirt. After a short set-up process, a spin in front of the phone, and selecting the right style, Penn says the perfect-fitted shirt will arrive at a user's doorstop in about two and a half weeks.
"Ordering from us is way faster than buying from Macy's," Witten told BuzzFeed. "That's why I got into this, I want to look good but I hate shopping."
The app works by using the camera to take a series of photos that it then turns into a 3D model of a user's body shape, which is then measured for the exact fit of the shirt. Each shirt costs around $69 to $89, a cost Penn thinks is a good value when compared to other high-end tailored shirts. The app will initially measure across 14 dimensions, and finding a shirt that hits all those sweet spots in an average clothing store is likely never going to happen, Penn said.
There are more than 10,000 total variations of shirts available through the app, Penn said. The shirt's material, color, and pattern, and even whether the shirt is meant to be worn tucked-in or untucked, are among the customization options.
"You just look way better," Penn said. "One of [our customers], on day one, he texted me saying people were asking if he had lost weight. That's what a well-fitting shirt does. "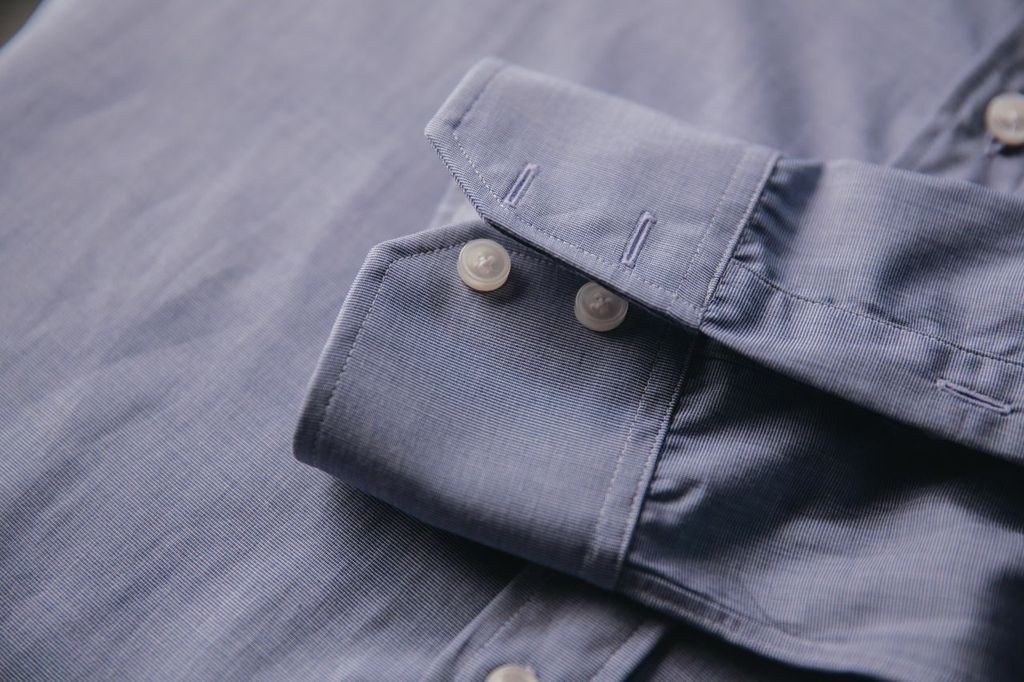 The two initially studied mathematics — Penn met Witten when he was looking for help in his honors multivariable calculus class — before deciding to study the machine learning that led them to building MTailor.
Like many other modern commerce applications, MTailor has targeted potential customers through Facebook, using mobile app install ads to prompt users to download the app. Penn said this was far more effective than search ads on Google that other high-end clothing makers often employ.
"We found a lot more customers on Facebook, in large part because a lot of our customers haven't bought online," he said. "Once they found it they wanted to try it out."
Eventually, MTailor plans to expand to other kinds of clothes, which could be more expensive and lead to a more lucrative business for the company. Women's clothing is also on the agenda, but the company first has to find some office space (it's moving from the southern San Francisco Bay Area into the city proper) and hire some extra help (like hiring someone to build an Android app).
"I'm actually very excited about women's jeans — you can get very divisive answers, but there are so many people who hate shopping for jeans," he said. "We're extremely confident we can do suits, we already know we're as good as tailors for those measurements."