One Of China's Hottest Companies Is Finally Going Public
While it was expected this year, the company announced today that it's starting the process. It's a moment that Yahoo shareholders have been salivating over for years.
Alibaba, the Chinese e-commerce giant that is one of the hottest companies in the tech industry right now, said it has started the process of an initial public offering in the United States.
The company made the announcement in a blog post Sunday morning, which essentially kicks off one of the most highly anticipated IPOs of the year. Alibaba has been growing at a breakneck pace for the past several years, which has been revealed in quarterly earning reports from Yahoo, which owns a significant percentage of the company's shares.
"This will make us a more global company and enhance the company's transparency," the company wrote in a blog post.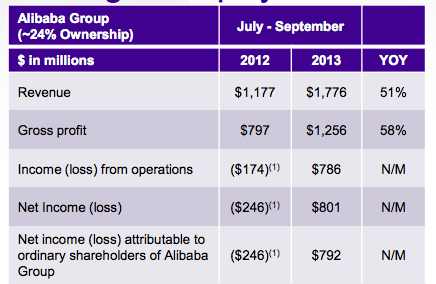 Much of the excitement around Yahoo as a company — and its run-up in value — has been attributed to the rise of Alibaba. While it has been selling off small chunks of its stake, Yahoo still owns a rather large percentage of Alibaba shares. With Alibaba's IPO expected to value the company at more than $100 billion, Yahoo shareholders will soon reap a huge payout for their patience.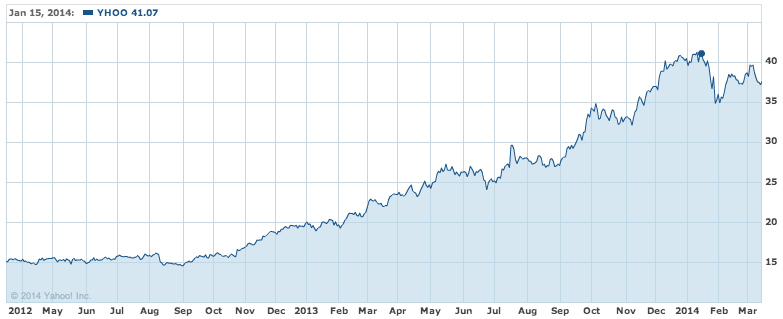 The company is expected to enlist many of the banks that have taken some of the largest technology companies — including Facebook and Twitter — public, including Goldman Sachs and Morgan Stanley, according to a number of reports.
The numbers behind Alibaba, at times, are staggering. Alibaba recorded one-day sales of about $5.8 billion on Chinese shopping holiday "Single's Day." That announcement alone sent shares of Yahoo up several percentage points, further pointing to the excitement around the company's IPO among Yahoo shareholders.
And it will still be a coup for Yahoo CEO Marissa Mayer, who in addition to building up a solid cash pile from the Alibaba stake to begin buying back stock also ensured that the company can hold onto more shares of Alibaba after the company goes public. While Yahoo has continued to report middling results, the value of its Alibaba stake has continued to grow.
Alibaba is not the only high-profile Chinese tech company that will go public this year, either. Weibo, a service like Twitter in China, also filed to go public and raised up to $500 million in the United States on Friday — though the excitement around that initial public offering is nowhere near what it is for Alibaba.