One Of China's Biggest Social Networks Is Going Public — And Following Twitter's Playbook
Weibo, a Twitter-like company in China owned by Sina, filed to go public in the U.S. today. It is seeking to raise up to $500 million in an IPO.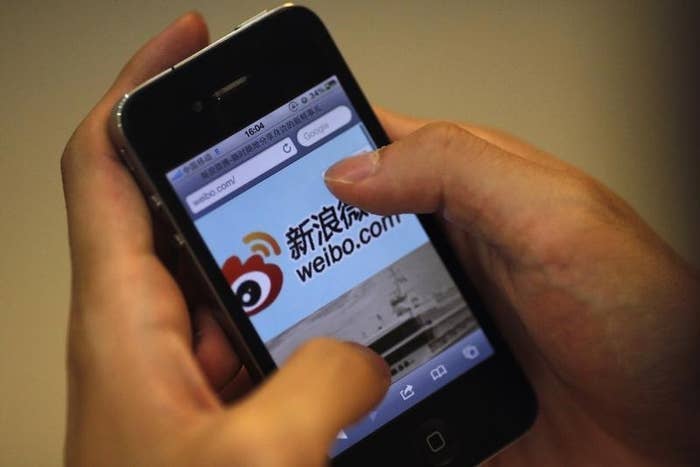 Weibo, a Chinese micro-blogging service that's often compared to Twitter, began the process of going public in the United States Friday.
It's the second planned high-profile Chinese tech IPO, with Chinese e-commerce giant Alibaba expected to go public in one of the largest tech IPOs of the year. Weibo is seeking to raise up to $500 million in its initial public offering, though that typically changes as time progresses. (Interestingly, a subsidiary of Alibaba, Ali WB Investment Holding Limited, owns nearly 20% of the company.)
Weibo is not quite as big as Twitter, which has more global appeal, though it appears to seek to ride Twitter's strong performance following its IPO. In fact, its "selling points" are nearly identical to Twitter's.
The phrases "public," "real-time" and "distributed" show up with similar meanings in Twitter's prospectus, though Twitter refers to "social" as "conversational" — meaning users express themselves. Weibo has 129 million monthly active users, 70% of whom access the service on their mobile devices.
Weibo brought in $188 million in revenue last year, nearly triple the $66 million it brought in throughout 2012. However, the company is still losing money, posting a net loss of $38 million last year — though down from $102.5 million the previous year.
Like Twitter, Weibo faces similar problems as a public company. In order to grow its revenue base, it has to get new users and find better ways to monetize them — a tricky proposition, which Twitter has also had trouble figuring out. Weibo also appears to be facing a bit of a slowdown in quarter-over-quarter growth, though the site is still growing.
Weibo also faces some challenges peculiar to China: Messaging services like WhatsApp and WeChat have emerged as major competitors in the face of, among other factors, government censorship of Weibo, which the filing lists among its risk factors.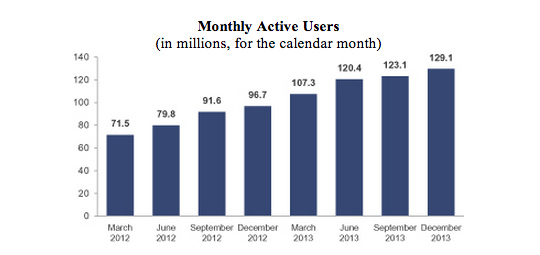 Twitter, when it went public, saw its stock price nearly triple from its initial public offering price of $26. On its first day of trading it was already trading above $40, and by December it was trading above $70. But when the company released its first earnings report, which showed slower user growth, much of that value evaporated and the company is now trading at around $52 (though still a healthy jump above its IPO price).

The company is operating in a bit of a different playing field than Twitter did, so it's still not quite clear if it will enjoy the same bump that Twitter saw when it went public. Much of the worry around Twitter's ability to grow users was validated in its last earnings report.
And on top of that, Weibo — like Twitter — faces stiff competition from messaging applications that are quickly becoming the go-to communications tool for younger smartphone owners. Facebook, for example, paid $19 billion including restricted stock units for WhatsApp, and a spat of other popular apps like Kakou Talk and LINE are picking up traction. Small wonder that Weibo lists those apps as competition, as well as "offline and online games for the time and money of gamers."
Still, the company has some e-commerce ambitions and a strong presence in Asia — so perhaps that will be enough to entice U.S.-based investors that are already salivating over Alibaba's impending initial public offering.