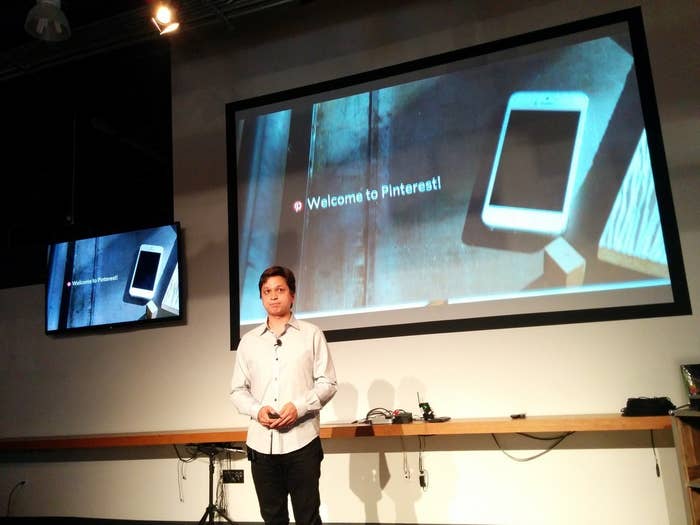 SAN FRANCISCO — Pinterest now has its own take on how people should be searching for things on their phones.
The company rolled out a new search engine at an event at its San Francisco office Thursday evening called "Guided Search."
The initial experience, which is geared toward smartphones, is not unlike a normal search engine — a Pinterest user will search for something like "chairs." However, the user is then requested to get a little more specific based on the initial search, by swiping across a rail on the top that has related content. For the sake of the example at the event, additional related topics to chairs were along the lines of "wood finish."
Each related tap further refines the search and brings up new, more closely suggested pins. It's a bit like a flow chart optimized for a smartphone, further and further refining a search without having to type additional keywords and using Pinterest's visual-oriented search results.
Earlier this year, Pinterest bought a small startup that specializes in visual search called VisualGraph, another step in its obvious trajectory to building a search engine around visual and logical cues rather than keywords.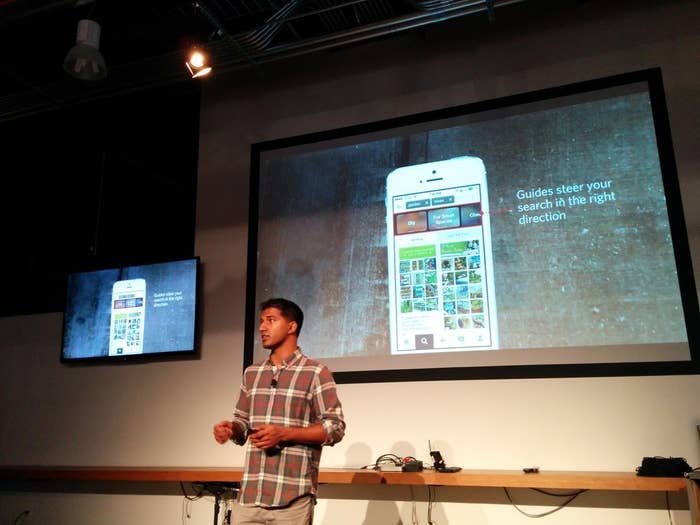 "Guided Search is an approach to search that focuses on exploration, not information retrieval," Pinterest CEO Ben Silbermann said at the event. "We think search in the future can be a discovery tool, and guided search can make it easy to do with what's most important to you. it should be a lot less typing like this, and a lot more browsing like this. It should be fun, visual, fast."
Pinterest has "trillions" of data sets, according to the company — it said it had more than 30 billion total pins, which was up 50% in the past six months. But the advantage of Pinterest is that it's classified visually and not by a set of metadata or keywords. For example, a "chair" in a traditional search engine might not include things like couches or stools, though there's a sort of visual and logical association there.
It can be summed up in the words from one of the lead engineers on the project, Naveen Gavini: "We fundamentally needed to change search."
One of Pinterest's highly valuable propositions is being a mechanism for discovering new content on the internet — whether it is photos, videos, or anything else — as the company has continued to roll out new kinds of "pins," most recently pins that let its users share their location. It's highly differentiated from Google, which has traditionally relied on keywords.
The implications of such a refined search engine, which could help users discover relevant content in a way Google or even Facebook can't provide, has investors salivating over the company and has helped propel the startup to being worth billions of dollars. The new search engine is rolling out for iPhone and Android Pinterest users Thursday evening.