New Yorkers Still Bought A Lot Of Stuff During The Polar Vortex
Chicagoans too — but not people in Atlanta. Square has released some spending data from those cities.
Square, a payments and point-of-sale company, released some data today (Feb. 13) about how people are spending during the polar vortex.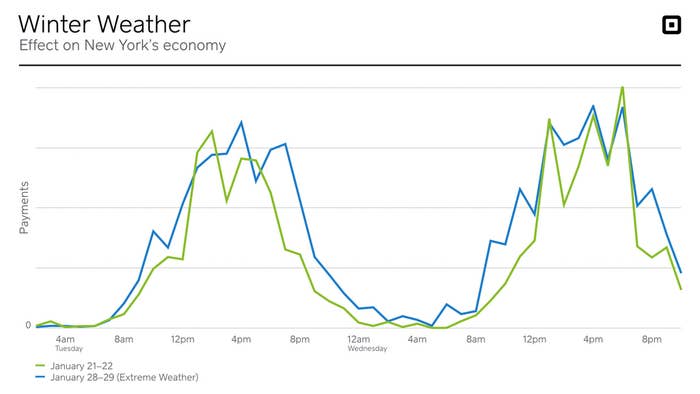 Of course, Square doesn't handle payments for the entirety of New York City proper, but many stores in the city — such as coffee shops like Cafe Grumpy — use Square as a point-of-sale system. So, directionally, it's a decent indicator of how well people are weathering the storm with respect to going out and buying things.
Atlanta, however, isn't handling the storm quite as well as New York and some other cities — and it partially shows in a dramatic drop-off in payments.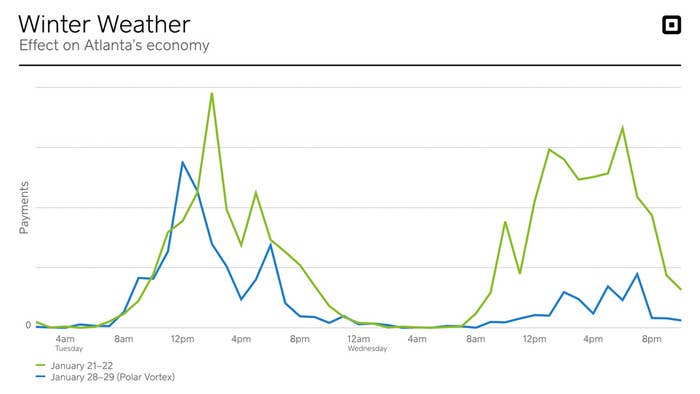 To be fair, cities like Atlanta don't have the sort of public transportation infrastructure that New York City has, but it's clear that the storm has wreaked havoc on many cities in the South, including Atlanta, where traffic was essentially brought to a standstill.
Residents of Chicago, basically famous for being a rather large block of ice masquerading as a city during the winter, also spent their way through the storm.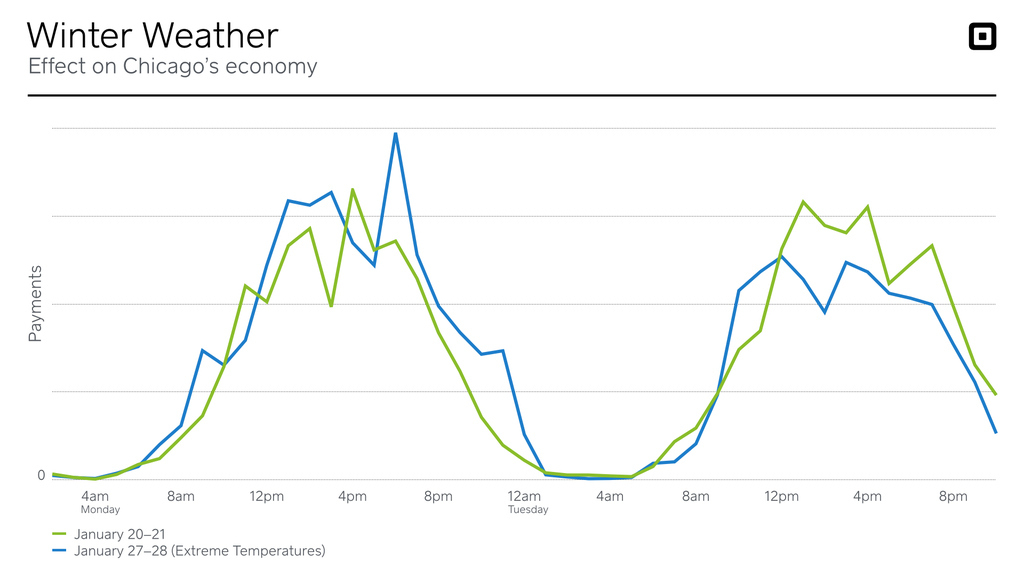 Then again, going out when the temperature is below zero is basically a rite of passage in Chicago.