More Than Anything, Twitter's IPO Is A Marketing Opportunity
Twitter isn't for the general public — not yet at least. And it's becoming an increasing important issue as it heads towards its IPO.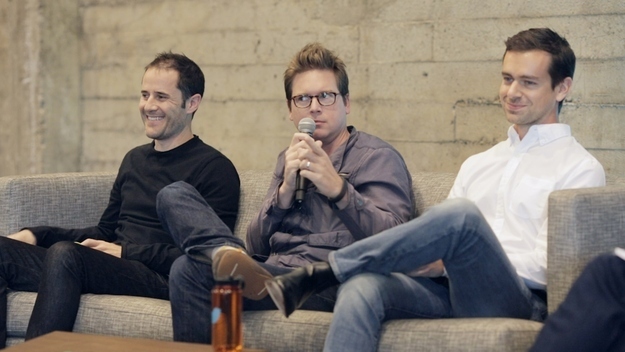 It's not hard to sell the middle American mom on the virtues of being on Facebook. So far for Twitter, however, it has proven as difficult as selling ice to an Eskimo.
As Twitter plows headlong into its IPO, the service's inability thus far to become as ubiquitous to the general public as Facebook presents it with both a problem and an opportunity. The problem is that it needs to convince the masses — think the parents and siblings and extended family of power users — why they should be on Twitter. The opportunity is that it can leverage the media attention around the IPO into an unprecedented (not to mention free) marketing campaign through which it can do the convincing.
"When Facebook went public, the challenge wasn't explaining Facebook and how they use it, it was the two issues related to mobile and monetization," said Scott Kessler, an analyst at S&P CapitalIQ. "They had multiples of what Twitter is right now, there's no comparison on that front. They look at the IPO process, it's an opportunity to raise awareness about what Twitter is and what people can do with it, and the potential benefits of employing it for professional and personal purposes."
To put it more simply, as it currently stands, it's weird if someone is not on Facebook, but it's not weird if someone isn't on Twitter. Instead, the view among the general public is that Twitter isn't for them and they don't understand it. "Why do I need to tell people what I'm eating for dinner," is a frequently cited remark used to dismiss Twitter and its relevance.
"I think, if you put your mom in front of Twitter, she's probably still a little lost," said Robert Peck, an analyst at SunTrust Robinson Humphrey who has a $50 price target on Twitter.
Trouble is, such casual dismissiveness hold tremendous business and financial ramifications for the company. While Twitter does have more than 100 million people using the service on a daily basis, one of the biggest risk factors the company cited in its IPO filing noted that it might not be able to grow its users base and business if it is "unable to convince potential new users of the value and usefulness of our products and services." Bluntly stated, it is a business imperative for the company to woo the average person to use the service and reignite growth for its domestic user base, where the majority of its revenue lies.
About 25% of Twitter's total revenue in the most recent quarter came from advertisers with billing locations outside of the United States, but about 77% of the company's monthly active users that quarter were not in the U.S., the company said in its filing. That means that Twitter has to find a way to push for better growth in higher-monetizing markets like the U.S. More users begets more data, which begets better advertising that, inevitably, begets more revenue for Twitter.
"The financials markets are open, their financials are looking strong and going in the right direction," said Peck. "And the amount of press attention you're going to see is going to be immense. If they can capitalize on that exposure, it can reignite the domestic user growth."
Indeed, despite Twitter's insistence on trying to keep the IPO process as low-profile as possible, the media attention can work to its benefit, essentially amounting to a free advertising campaign. There's no doubt that Twitter's IPO is the story in the tech industry right now. The key for Twitter is to turn that insider interest into excitement among the general public the way Facebook did in the lead-up to its IPO. Things like the recent CNBC documentary, Twitter Revolution, and the forthcoming book by New York Times writer Nick Bilton, Hatching Twitter actually work to the company's benefit by raising awareness.
From a financial perspective, recent cover stories in Forbes and Fast Company magazine both cater to Twitter's core tech audience, but also spread the word among a more general business reader. Such attention is a strategically important way to attract the casual, retail investors that found themselves excited about investing in Facebook when it went public but might not be so enthused about buying into Twitter's IPO. It also says a lot that Twitter didn't identify the stock exchange it's listing on in the S-1 filing, because the exchange could help with its marketing and promotional opportunities.
"I think that fewer than 20% of investors actually use Twitter regularly, so it will be an education effort," said Michael Pachter, an analyst with Wedbush Securities. "Institutions will figure it out before retail investors."
How successful Twitter's IPO will be will depend in large part on its ability to to help retail investors and regular users figure it out.