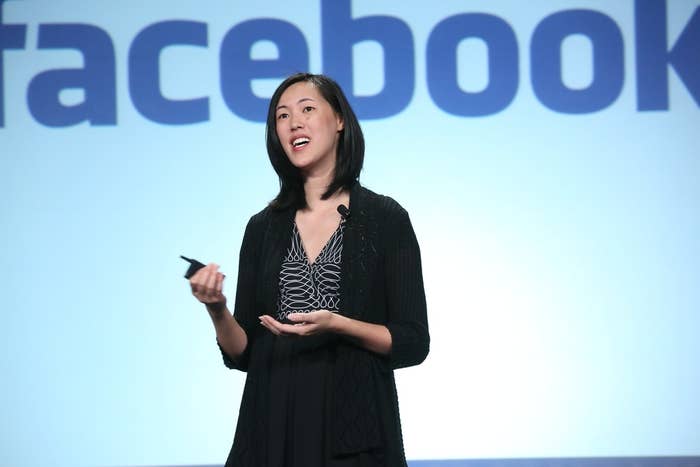 The flora around Facebook's Menlo Park headquarters was wreaking major havoc on Deborah Liu's allergies. The leader of one of Facebook's most important new businesses was without her medication, and as a result the thumping in her head had less to do with the salsa company offering a promotion to employees gathered for lunch in the courtyard and more to do with her sinuses.
But Liu, dressed noticeably more professionally than her colleagues, in black pants and a black blazer, isn't the type of person to let some sniffling get her down. Indeed, as the head of Facebook's Mobile App Install Advertising product, Liu has been smiling wider than most lately. That's because app install ads, which Facebook launched in October 2012, have become one of the company's fastest-growing and most lucrative new businesses.
The number of installs served through Facebook's Mobile App Install ads grew to 245 million at the end of the year, from 145 million at the beginning of October, Liu told BuzzFeed in an interview — with about 100 million installs happening in the span of the past few months. In October, when the first install number came out, Macquarie's Ben Schacter estimated the segment was already hitting an annual run rate in the hundreds of millions of dollars, and upped his price target at the time on the strength of that advertising business. In a short span of time, the business has quickly emerged as a go-to method for developers to find new users.
Hints of the product's potential first emerged last summer. As the revenue potential grew, so did Liu's team, as she and her partner, Facebook technical engineering lead Vijaye Raji, brought in people from Facebook's core ads division and added engineers to a team in Seattle specific to building out the App Install product.
Facebook isn't the first company to experiment with advertisements for installing apps from Google Play and the Apple App Store. There are competitors like larger firms such as Millenial Media, and smaller firms like Flurry, which raised an additional $12.5 million in December and has raised more than $60 million overall. The presence of Facebook as a competitor didn't necessarily kill the growth of some of these companies, but it did slow them down, according to one industry source.
However, even as Facebook was sort of late to the business — as it was for many of its mobile products — the sheer size of its user base and the scale at which it can ramp up an ad unit has thus far given it an edge over early app install advertisement providers, said Scott Kessler, senior equity analyst at S&P CapitalIQ.
"There's no disputing Facebook kind of had a late start both in terms of when they started to get serious about mobile, and when they started to kind of collectively move in the same direction when it came to the strategy pertaining to mobile," he said. "But the other way to look at it is, clearly, the size and the scale of the overall Facebook user base, their mobile user base, and the massive amounts of data they have collected related to every kind of action, every ad, it gives them a lot of intelligence enabling them to better craft and target and adjust advertising with partners accordingly."
Facebook has already launched several updates, including a new type of ad that enables developers to "re-engage" with users after an app has been installed.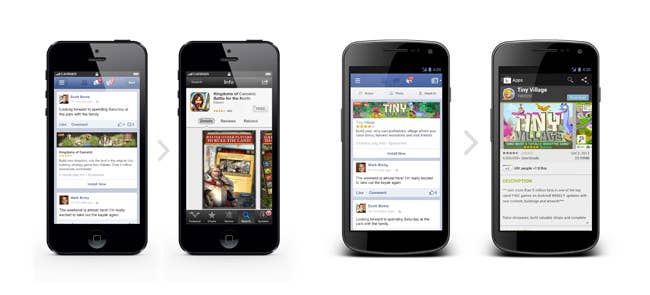 Liu doesn't necessarily fit the traditional Silicon Valley mold. She's a seller, not a hacker — her tech career began while still an MBA student at Stanford, by selling products on eBay.
"Part of me always wanted to work with small businesses, and one of the things I found as an eBay seller was that it was enabling so many people to do small business," said Liu, an avid scrapbooking fan who is known to make elaborate Photoshop calendars for her colleagues.
After graduating in 2002, she got a job with eBay's PayPal. While she was there, she was fast-tracked, and within a few years was basically handling the buyer experience for all of eBay.
"She works harder and has more stamina than most people I know — she's incredibly sharp and has this kind of raw horsepower," said Amy Klement, who led PayPal's product management unit at the time and brought on Liu. "There was never anything with her that was a massive gap. She's one of those people that has no fatal flaws."
As one of the key people leading the integration of PayPal into eBay, Liu quickly demonstrated an ability for navigating the complicated relationship that the two companies initially had as they became more closely tied together — on both a product and personality level.
"eBay had all these needs and wants from us, and we had our own needs and wants, and she was really masterful at kind of navigating differing priorities of things," Klement said.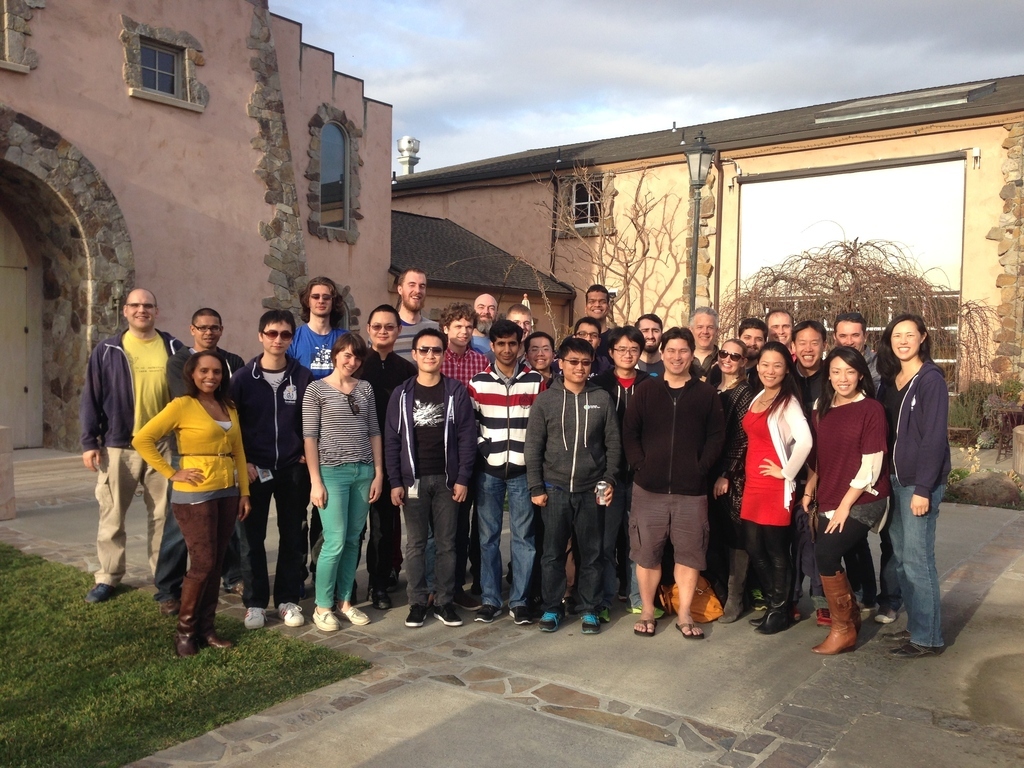 Liu's corporate diplomacy skills have served her well since joining Facebook in 2010, too, when she came from eBay to work for the company's monetization team and help build out Facebook Credits.
The whole process of building out the Mobile App Install Ads product, which began in 2012, seemed at times a little disjointed. The project is the brainchild of Liu and Raji — a former Microsoft employee originally brought on to build Facebook Messenger for Windows — who both shared a mutual desire to find ways to make applications easier to discover for developers, which is still one of the largest unsolved problems on the App Store and on Google Play today.
But Liu and Raji didn't actually meet during the first several months of building the product. Raji was based out of Seattle, while Liu was taking care of her newborn third child at the time. So, instead, they created a virtual war room of sorts by conversing over video chat and Facebook messenger as they quickly hashed out the initial bits of the product.
The initial prototyping looked a lot like what most Facebook prototypes look like: building out something quickly and adding the missing bits as it's basically in service while gathering feedback. Liu and Raji would receive feedback from developers, tweak features to the ads accordingly, and then ship the changes out to a small set of developers piloting the program to test. For example, when App Install ads first launched, there was no way of specifically targeting an app for people with tablets, or for serving ads only to people who were connected to the internet via Wi-Fi.
"We were solving a massive discovery problem by solving all the little problems along the way," said Liu, who prior to her current assignment led the buildout of Facebook's first payments product, Facebook Credits.
As more teams where brought in to work on the project — designers, engineers from the core ads team, product managers — the debates over what direction to take the product, in turn, grew more heated. "We would definitely have healthy product debates as any team would have around things like design elements," said Jeff Kanter, who worked with the core ads team at the time, and now works on Instagram's ads team. "The things we're trying to balance [are] a really great experience for developers that drives installs at a really effective rate while balancing the user experience and making sure it feels really good."
But it was an environment Liu was accustomed to dealing with, and was once again a spot where she could shine. The attention to the feedback from the small team of developers piloting the program, in particular, paid big dividends for Liu as she sent out to sell them on the product and scale up its advertising business.
"She really emphasized it was important for all different parts of the team; whether you were marketing, an analyst, an engineer, she wanted you to feel out the experience and be very vocal about what you didn't like," said Kanter. "She had everyone get involved, have a new account, and go through the process of what it was like to buy ads, which I think really helped us a lot."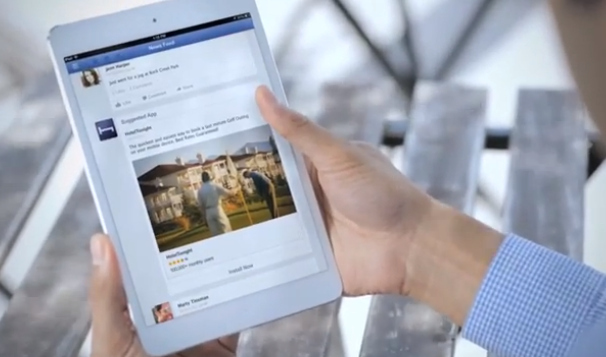 Despite its name, Mobile App Install Ads don't stop at the install. "Re-engagement ads" piggyback off the product to give developers a way to advertise an app post-install when the time is right — such as when a new level in a game comes out or a new feature is launched in an app.
But beyond that, Facebook is also thinking about how differently people interact with mobile apps on different devices. How people use Facebook varies from platform to platform, with usage looking quite different when comparing an iPhone and an iPad, for example. That means, in turn, that certain ads might feel better on an iPad than on an iPhone. The next obvious question is whether Facebook's App Install ads would appear on other mobile apps — something Facebook started testing with ads earlier this year — though the company says it is still in the early testing phase.
Facebook's Mobile App Install ad business is also attracting heavy interest from industry watchers, who see it as a business with enormous potential for Facebook. On the company's last earnings call, CEO Mark Zuckerberg and COO Sheryl Sandberg faced numerous questions about it from curious analysts.
"We built this network, and we help businesses reach people with relevant messages," said Zuckerberg. "Instead of charging them up front for most of the ads, we can charge them only when their business grows because someone is paying for something. On mobile, I think the natural evolution of this is for that to move towards app install ads, where we're not running the payment system on mobile."
Or, as Liu put it, "When we think about the problem we're trying to solve, we really treat this as a matching problem — matching a user and an app. The biggest compliment I can get is, 'I found this app and I didn't know it existed.'"