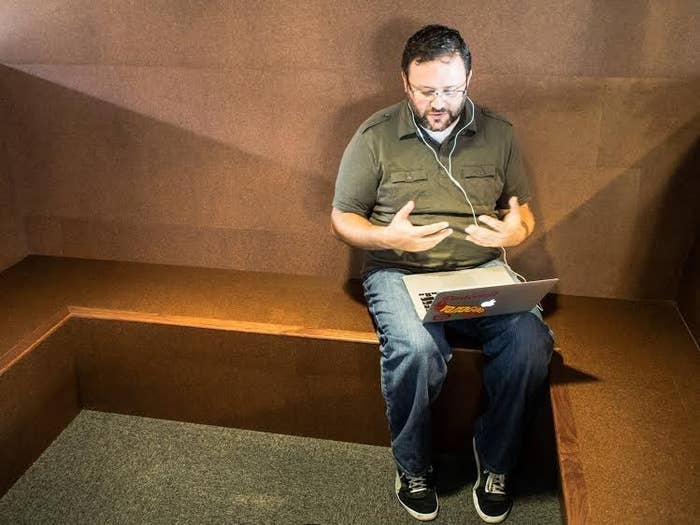 In a past life, Gabe Trionfi was helping design new kinds of microwaveable pasta meals.
Now, he heads up the team of researchers at Pinterest tasked with understanding how people use the site. It's an important question for the company, which is rapidly expanding and growing internationally, and has also begun rolling out a suite of new products aimed at helping users discover new content. Those new products, like its search engine Guided Search and a revamped feed, have helped confirm what investors have valued the company at $5 billion have long hoped: Pinterest may hold the key to perfecting discovery of things on the Internet.
As Pinterest rolls out those products, Trionfi and his team are constantly being brought into the discussions on how they should work. They bring insight gained from deep research into user behavior, gained from anywhere from visits to people's homes to talk about how they use Pinterest, to testing labs located beneath the company's headquarters in the SoMa district of San Francisco.
It's not a role Trionfi had expected before joining the company around two years ago. But his entire growth as a psychologist and researcher — starting as an offensive lineman at Oklahoma State University and ending up with a dissertation on the imaginary friends of children — has made him the right man for the job in the eyes of Pinterest CEO Ben Silbermann.
"Any question that needs to be answered, if you know how to do it and you have the money, however squishy the question is, isn't a problem," Trionfi told BuzzFeed News in an interview. "When you've worked on the future of pudding, anything is possible. You lose that fear. You go out and do what you're trained to do, you listen not to what people say, but for what they really want."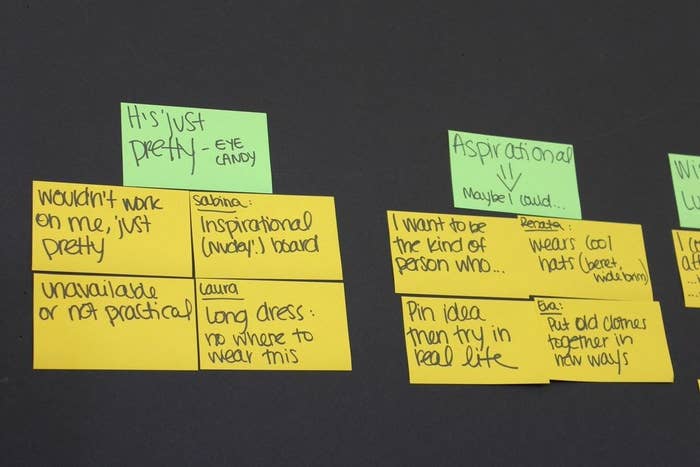 The team meetings for Pinterest's five-person research group often consist of discourse powered by post-it notes. Since joining, Trionfi has brought in researchers from Google, design firm Ideo — where he previously worked — as well as researchers focused on market trends and quantitative analysis. The key, he said, is ensuring that the team leans on each other and also on the data science team, which is analyzes the habits and behaviors of Pinterest users based on how they move around on the site. His team is brought in each time the company is looking to create new products or expand into new markets.
For Trionfi's team, the problem is much more forward-looking. When the company began working on Guided Search, Pinterest's new search engine that was rolled out earlier this year, Trionfi once again found himself surrounded by engineers and the project's lead designer Jason Wilson, observing from a distance how people were using the new search engine in the testing labs.
Through that testing, Pinterest's research team was able to isolate where users where having problems with the search engine. The goal, in theory, is to make the experience better based on observing how people are actually using Pinterest — and sometimes that requires literally looking over their shoulders.
Part of the challenge is figuring out the right way to explain a product to people. "There's a question, do they think of this as search or something totally different," Trionfi said. "We have to put it in front of people and see what they say. You can have the most amazing insight in the world, but if you can't communicate it effectively it's for nought. We have to think about ways to craft and make it funny, touching, whatever we can do. We can't translate that individual experience at scale into an insight that someone is compelled to take action on."
Those kind of observations are a long way from his past life as a stage manager at a theater in Utah. It was there that a colleague implored him to ditch his Las Vegas dreams and go to graduate school, setting him on the path toward Silicon Valley. Prior to Pinterest, Trionfi was a user experience and design researcher at Facebook, also working on the company's search project. Facebook, at the time, was looking for a way to help people connect with others through a more semantic search engine on top of its other discovery tools. The goal, Trionfi said, was to find connections that already existed, and help users discover them.
"There are all these people or objects and they're all connected in some way," he said. "When you think about discovery systems, there's often this moment that, there was always this connection between this idea, but you just didn't know about it. You had to go to college to discover Bob Marley. You never would have encountered Bob Marley, but you go to college and, you're like, wow this is amazing — gotta buy a poster. To me that's the exciting thing."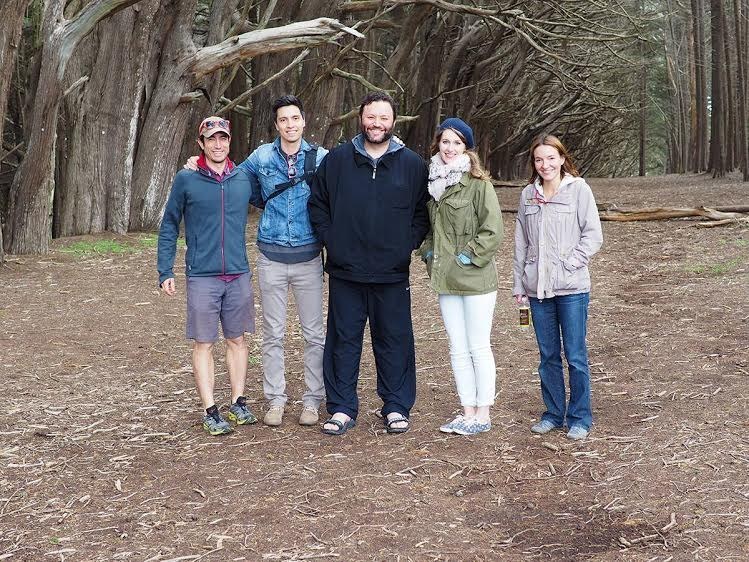 In addition to regular meetings, much of the team's research happens in the wild. Some of it consists of going to new countries and becoming immersed in local culture to discover how people there will use Pinterest, Trionfi said. Sometimes the similarities can outweigh the differences. "Everyone needs to eat," he explains, referring to Pinterest's popular use case as a home for recipes.
Beyond just user activity, the research team's specialty is also called into action when management is looking for guidance on overall company direction. For example, one insight the team brought was that people are more likely to find things they are interested in while they are already doing something else on Pinterest. But turning that insight into something tangible essentially meant taking on the challenge of discovery on the web. Follow-up was everything.
"Your job isn't just dropping the mic and leaving the stage," Trionfi said. "It's something you shepherd and continue to communicate about over a long period of time. Usually it's changing something fundamental about the strategy and service."
The next step, Trionfi said, is a new area of interest of Pinterest: those coming to the service, but not actually looking to Pin objects or save ideas for later. It's a new use case that more closely resembles the way people use search engines like Google without necessarily logging in. As Pinterest aims to become the go-to engine for finding interesting content on the Web, getting this right could expand the appeal of the site to a user base much larger than those it already reaches.
That will be instrumental for proving Pinterest can become a long-lasting company. It will need to generate real revenue — which it began doing by rolling out its advertising products earlier this year. And it will have to continue growing its user base, domestically or internationally. Many tech companies do that by looking at data on how users are clicking around or signing up for a service, but Trionfi wants to go beyond that.
"One of my first conversations with Ben, I said, 'I think it'd be really important to have a researcher because I'm really worried that people who use Pinterest today might be very different from the people building Pinterest today,'" he said. "There's a danger that you start building for yourself. We have made sure the people here remembered that the people we are designing or building for are different from them. We probably stand a much better chance of creating an experience that people who don't work in Silicon Valley and aren't technologists are gonna love and care about over time."