Meet The Man Leading Yahoo's New York Spending Spree
T.R. Newcomb is in charge of corporate development in New York, and he is shopping around for startups.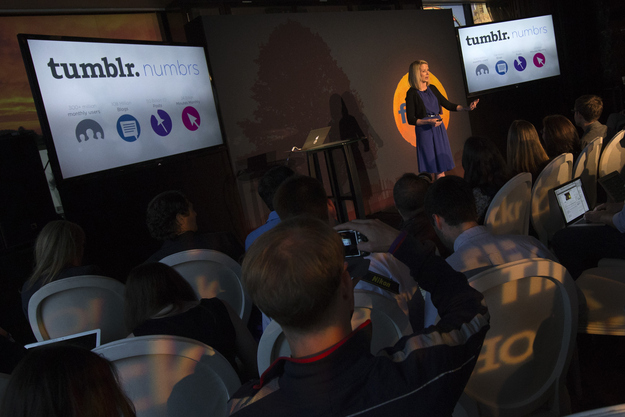 Does the name T.R. Newcomb ring a bell?
You'd be forgiven if it doesn't. While Yahoo Chief Executive Marissa Mayer gets most of the attention and credit for deals likes its $1.1 billion purchase of Tumblr, Newcomb is an integral part of the company's new strategic focus as the corporate development point man in New York. Newcomb, for instance, played a key role for Yahoo in the Tumblr deal, and sources say he has a lot more of the company's money to spend making deals in New York.
While Jacquelin Reses basically runs the company's mergers and acquisitions from Sunnyvale, Newcomb has been the most active on the East Coast. Part of the reason for that is because Mayer's massive acquisition spree since taking over as CEO, which has included buying more than a dozen companies, has extended beyond Silicon Valley and into New York. Newcomb and his team have been scoping out more than a dozen startups, according to sources in New York's startup community — many of which are less for products and more about the talent involved with the companies, known in the industry as "acqui-hires."
Newcomb joined Yahoo from General Atlantic in March this year. Prior to that he was at Allen & Co. — during which he was involved in deals with companies like Priceline, Google, Expedia, CNET, TripAdvisor, and AOL, according to his LinkedIn profile.
New York is certainly not the only area of interest for the company, with Yahoo having acquired more than a dozen startups in the Bay Area (along with the small acquisition of Summly in the United Kingdom). But it does underscore the area's importance as a base of talent.
Yahoo, shortly after Mayer took over (and before Newcomb arrived), also purchased Stampd in a deal that Senior Vice President Adam Cahan told The Wall Street Journal at the time would "help us create a new center of mobile product development for Yahoo." It also purchased Qwiki, a firm known for its iOS and design talent, and less for its narrated encyclopedia product.
Focusing on "acqui-hires" in New York has put Yahoo in competition with larger rivals that have found themselves with a sizable engineering and design presence in the city. Facebook, Twitter, and Google have large offices in New York, and earlier BuzzFeed reported that payments company Square was beginning to hire up engineers in New York.
"Yahoo! considers acquisitions that add complementary technology or media offerings to our portfolio, bring more top talent to our teams, or expand our geographic footprint which includes New York City," a Yahoo spokesperson told BuzzFeed.
But while those companies are more often than not simply recruiting talent, Yahoo's strategy has a bit of a different look. While Yahoo could pick up good salespeople with a big enough check, potential design and engineering recruits have less of a mercenary skew. Engineers, in particular, are usually more keen on solving interesting problems — and also having strong mentorship. As such, the company's acquisitions are, in a sense, a recruitment play: acquire top-level talent that will, in turn, hire top-level talent.