Here's Why Vine, Snapchat And Instagram Stars Are Quitting Their Day Jobs
Niche connects brands with some of the most popular Vine and Snapchat stars and Instagram photographers. And advertisers are dropping six-figure sums on the average deal.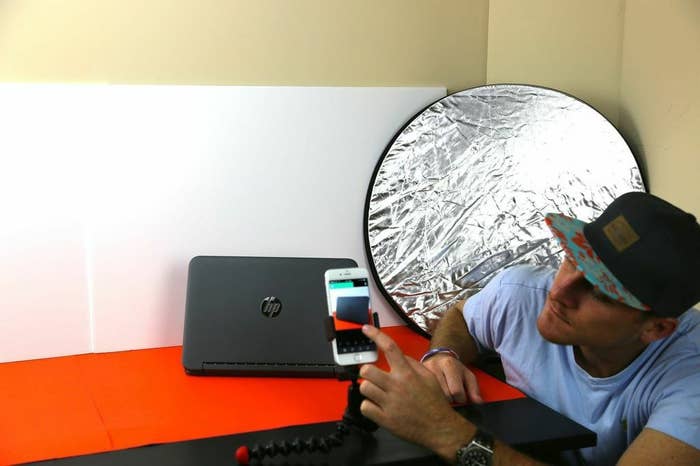 In August this year, Jack Bethmann quit his day job and began filming Vines — six-second video loops on an app created by Twitter — full-time.
He's able to do that thanks in part to Niche, an online service that connects people like Bethmann with brands that will pay to have the most popular Vine accounts promote their campaigns. Started last year with his co-founder Darren Lachtman, the company has raised $3.1 million in venture capital financing and now has more than 5,000 people signed up for its service, co-founder Rob Fishman told BuzzFeed News.
"We've seen the past year the average [advertising] buy size was $5,000 to $10,000, now on average clients are spending $100,000 to $500,000 on a single buy," he said. "That's not quite TV dollars yet, but we're in an era of rapid transformation, and brands are going kind of crazy for these creators. We've been well positioned because we have the definitive network."
With a staff of 27, Niche essentially does two things: it allows brands like HP, Coca-Cola and Warner Brothers to run campaigns with popular accounts on apps like Vine, Snapchat and Instagram; and it offers those popular users a suite of analytics tools that helps them track which pieces of content perform best. Thanks to services like Niche, larger companies are finding new ways to reach audiences for advertising, and power-users on Instagram and Vine are able to turn their hobby into a part- or full-time job.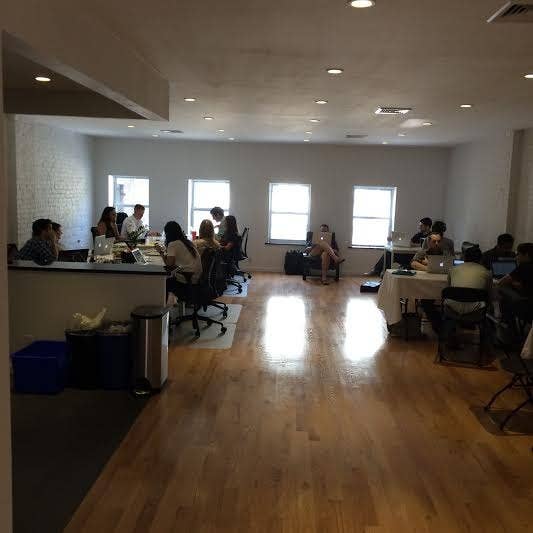 Bethmann, who makes stop-motion videos, is not alone, and services like Niche are helping people like him do deals with big companies and make serious money running advertising campaigns. In his case, he runs a kind of online studio through his company Six Second Promotions.
Here's how it works: when a company like HP is interested in running a campaign, it will buy a certain number of engagements, usually around something like a hashtag. Companies can track views, new followers gained and pieces of content produced, but typically track active engagements as a proxy for customer reach and satisfaction. Niche then matches the company up with users that are open to posting a piece of content — like a Vine — that is tied to the brand campaign.

When brand advertisers go to Twitter, for example, to run Vine campaigns, they are often referred to Niche as a potential platform among others for connecting to popular Vine users. Niche isn't wholly endorsed by Twitter per se, but basically allowed to operate, and Twitter also allows advertisers to buy promoted Tweets through the company's apps.
"I think what they are doing over time will reshape how we think about 'advertising,'" Dan Porter, the head of digital at William Morris Endeavor, who invested in Niche and also ran Draw Something creator OMGPOP. "And we are close to it because of our extensive representation of digital talent. But also, they built a real tech platform under it. So it's more than an agency. It's a scalable approach."
While engagement on the campaigns is typically high, the results aren't always obvious, Rob Lebras-Brown, SVP of marketing in HP's printing and personal systems group, told BuzzFeed News. That's the case with many new media platforms, such as Snapchat, where a company can't track a specific view or click to a sale. One example was a television commercial comprised entirely of Vine the company ran in August.
"We are in uncharted waters and my management knows that, and respects that. As a brand we're experimenting," Lebras-Brown said. "The classic yardsticks for traditional media do not apply, as an industry we're figuring this out. The engagement rate is what we care most about."
Advertisements like this tend to toe the line between an advertisement and an original Vine or Instagram photo. As such, Niche defers to the brands and the specific Vine or Instagram users in terms of how to communicate that to their followers. In some specific cases, the users will label them as sponsored, or will state that they are "teaming up" with a brand, Fishman said.
"We defer to brands and agencies to decide how best to represent that relationship, while making sure to be mindful of FTC guidelines and user sentiment," he said.
For those that have gone full-time, there are still some that have only turned their Instagram or Vine presence into a part-time job. Zach Glasssman, a popular Instagram user, still has a professional photography job and runs a site called Passion Passport that he founded in 2013. Some examples are working with travel agencies to shoot photo stories, he said.
"You get calls from brands who want to work directly with you," he said. "There's almost a conversation that needs to happen about what you do and how you do it, and how social media works. In the case of having niche there, a lot of that introductory information and all those conversations are taken care of for you. Niche has helped facilitate the conversation with a lot of brands. They understand the market and they value the creative a lot, there hasn't been a single point where I've been uncomfortable. They've been comfortable with my vision and how i want to tell a story."
But the point more or less remains: with services like Vine and YouTube quickly creating Internet stars, companies have to take a new approach to leveraging that in order to advertise. That's opened the door for companies like Niche to emerge and serve as the connective tissue between those two entities.
Update: Some additional context surrounding the brand campaigns and how clearly they are identified as ads has been included in the original story.