Life Without Notch Might Not Be So Bad For "Minecraft"
Several gaming industry sources tell BuzzFeed News that the Minecraft creator's planned departure following the close of its $2.5 billion sale to Microsoft might actually be a good thing for the future of Mojang within Microsoft.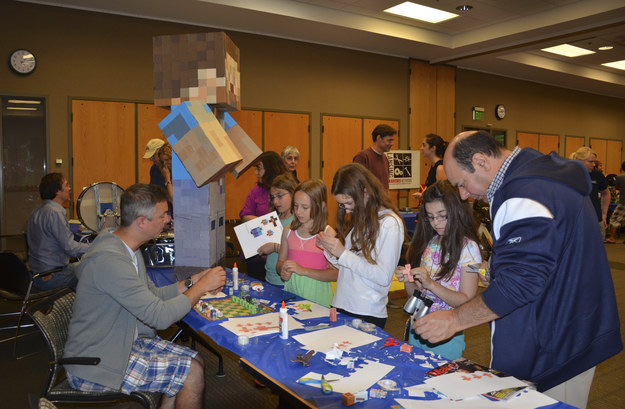 "Thank you for turning Minecraft into what it has become, but there are too many of you, and I can't be responsible for something this big," wrote Markus "Notch" Persson, the game's beloved creator in a blog post following the announcement that Microsoft was buying its parent company Mojang for $2.5 billion. "In one sense, it belongs to Microsoft now. In a much bigger sense, it's belonged to all of you for a long time, and that will never change."
Unlike most deals of this nature, which are as much about acqui-hiring the creators of the game as the game itself, Persson will not be joining Microsoft. Instead, following the deal's closing, he will step aside. In doing so, Persson is opting for the clean break instead of the "rest and vest" mentality that is often present in Silicon Valley deals, particularly in the gaming industry.
"It's not about the money," wrote Persson, who will make more than $1.5 billion himself on the deal. "It's about my sanity."
Persson's planned exit is further stressing out Minecraft's users, who are already anxious over the game's future under Microsoft's control. But several well-connected gaming industry sources told BuzzFeed News that his departure might actually be a good thing for the future of Mojang within Microsoft. As the saying goes in Silicon Valley, the same CEO that built a company from zero to 20 people is not necessarily the right CEO to go from 20 employees to 200.
"Many of the great games, the inventor didn't have much to do with the sequels," Kleiner Perkins Caufield & Byers partner Bing Gordon, a longtime executive with Electronic Arts and investor in Zynga, told BuzzFeed News. "Like The Sims, like Sid Meier, like the people working on John Madden football that's been going on since the '80s. All kinds of people have changed along the way. One has to judge in advance if the original creators going to be the best re-inventors, or who's going to be able to do it."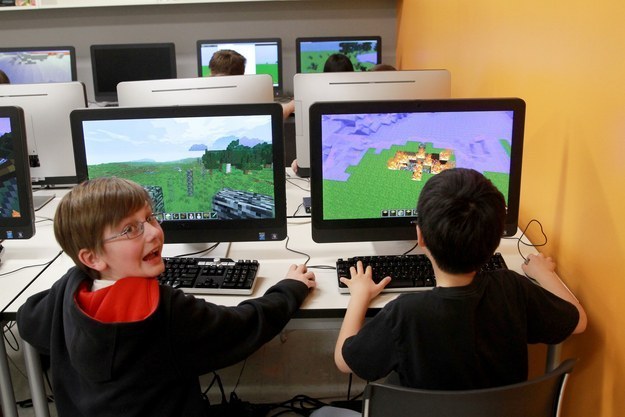 Mojang has entertained the idea of selling since at least 2012, when it was fielding offers of around $1 billion, according to a number of people familiar with Mojang's operations.
Even back then it was minting incredible profits, raking in around $95 million in earnings before interest and taxes on revenue of $235 million for the 2012 fiscal year. At the time the game had already sold collectively more than 20 million copies.
Yet, Persson had already begun work on his next project, dubbed "0x10c." Indeed, in December 2011 Persson handed off development of Minecraft to Jens Bergensten. Bergensten led, and still leads, the development for Minecraft and will be joining Microsoft as part of the acquisition.
"A relatively long time ago, I decided to step down from Minecraft development," Persson wrote. "Jens was the perfect person to take over leading it, and I wanted to try to do new things. At first, I failed by trying to make something big again, but since I decided to just stick to small prototypes and interesting challenges, I've had so much fun with work. I wasn't exactly sure how I fit into Mojang where people did actual work, but since people said I was important for the culture, I stayed."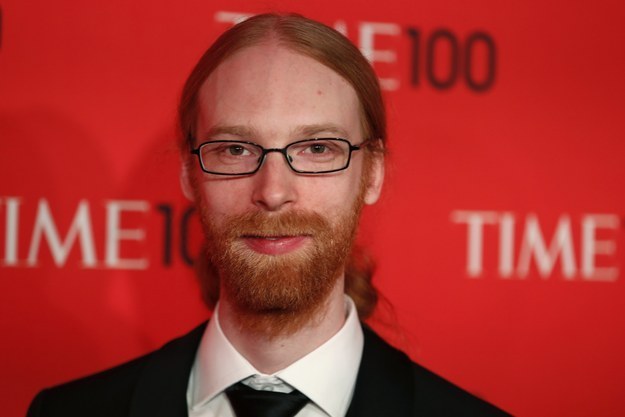 Minecraft continued to flourish under Bergensten, expanding to new platforms and continuing to drive ever-growing revenue and profits for Mojang. (By 2012, Minecraft had sold around 6 million copies on mobile devices and an audience on the Xbox 360 that numbered in the millions.) In 2013, Mojang generated $128 million in earnings off roughly $291 million in revenue. To date, Minecraft has been downloaded across platforms more than 100 million times, which brings it into company with some of the most successful and profitable games in the industry. It has found its way onto new platforms like the PlayStation 4 and the PlayStation Vita — competitors to Microsoft, which Xbox head Phil Spencer said would continue to be maintained despite Microsoft's ownership of Mojang.
Mojang has continued to grow the Minecraft franchise by pushing out new content updates like new realms to further its longevity and create a whole ecosystem beyond just the game itself. Minecraft is, for instance, finding its way into educational environments, a point that interested Microsoft as a way to get a younger generation excited about the company, according to one person familiar with Microsoft's thinking for the acquisition.
In game development, there are two well-tooled mechanisms for getting players to come back over and over again. The primary tool is called user-generated content, or UGC in developer parlance. In a sense, user-generated content is the heart and soul of Minecraft — players enter a world of limitless possibilities and build basically whatever they want, whether that's a computer within a computer or a cannon that launches cows into space. The other way is through introducing additional content, like when Blizzard adds new worlds and bosses to World of Warcraft. New content helps entice players who may have gotten bored with the game to return. Minecraft, effectively, hits both of those sweet spots and, as a result, has enjoyed a lifespan that is almost unheard of in the gaming industry, especially with the advent of mobile devices.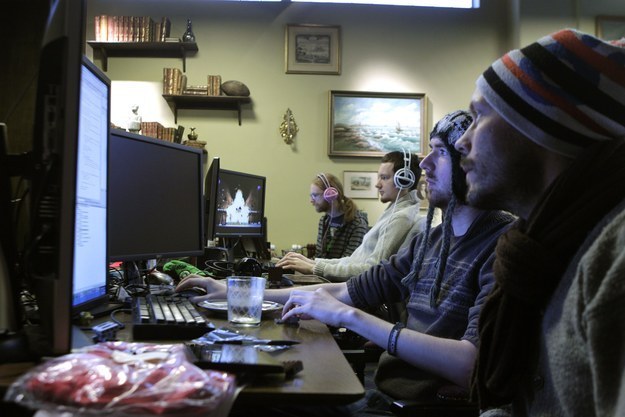 None of this is to take away from Persson, who deserves credit for capturing the hearts and minds of a whole generation of gamers with what is essentially a set of virtual legos.
But Mojang had effectively reached a critical point in its existence that forced its sale to Microsoft. With the immediate success of Minecraft, the company was then tasked with ensuring its staying power and its growth as a phenomenon and a franchise, not just a game.
Many popular games like The Sims and Sid Meier's Civilization were faced with a similar dilemma. In the case of The Sims, for instance, it was Tim LeTourneau — now an employee at Zynga — who was among those tasked with growing the game into a franchise after the departure of the visionary behind it, Will Wright. The Sims went on to be one of the most successful video game franchises of all time, despite the fact that EA was initially even resistant to the concept of expansion packs for it, according to a person familiar with the company's development plans at the time.
It helped that Mojang and Microsoft already had a close relationship prior to the deal. Mojang has an expansive audience on the Xbox 360 that had been built up over the course of a few years, and the team had spent plenty of time working with Microsoft. Likewise, Microsoft had already seen massive success with its care of Bungie, the studio behind Halo, staying true to the vision of the franchise with its continued sequels, a point that could have easily swayed Mojang in favor of the company, one well-connected industry source said.
That Persson was willing to step aside speaks volumes for his character, Gordon said.
"I think that Markus has such high integrity he kind of wanted to make it really clear. Most people are not so clear about what their life is gonna be like after getting a big pay day," Gordon said.
Microsoft is now tasked with not only continuing to grow Minecraft, but finding ways to leverage the game to expand its presence as an Internet and platform company. As such, Microsoft is competing with not only the likes of Apple and Google, but also Chinese entrants like Tencent and Alibaba, which are making a number of strategic investments in companies in the United States. (Many in the gaming industry have pointed out that China is seen as a hotbed for innovation in the gaming industry.)
With the potential pool of gamers being larger than it ever has been before, and no clear absolute leader, the ecosystem is still a wild west filled with a few billion-dollar franchises, runaway short-lived hits, consistent revenue-driving titles that never quite hit superstar status and sequels attempting to capture the spark of their predecessors' phenomenons.
Minecraft's position as a platform — not just a game — is what enticed Microsoft in the first place, according to a person familiar with the deal. As such, Microsoft's grand ambitions for Minecraft — and the future of Mojang — may be something beyond games and beyond even the expertise of a gaming luminary like Persson.
Or, to use Persson's own words, "If I ever accidentally make something that seems to gain traction, I'll probably abandon it immediately."