How Facebook's Groups Application Got So Big — And How It Plans To Get Bigger
One surprise in Facebook's last earnings call was that Groups now has a half billion users, without its own mobile app. One of the application's lead product managers talks about its rapid growth.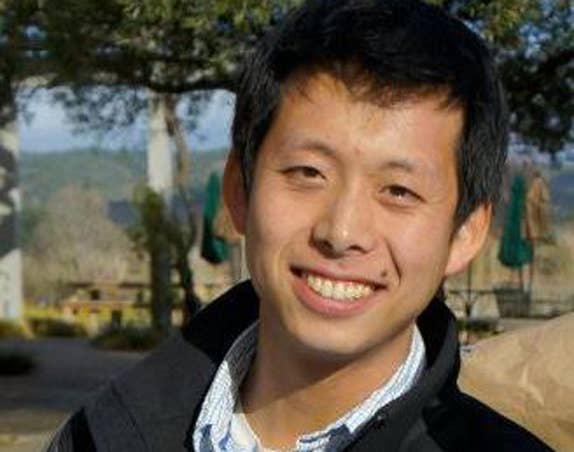 Facebook has an application that more than 500 million users — or nearly half of its user base — check every single month, and it's still buried inside the Facebook application.
That would be Groups, a widely-used feature at Facebook that almost seems undervalued, if not for the heavy internal focus on Groups as a core product in Facebook's portfolio. In an interview with BusinessWeek, CEO Mark Zuckerberg suggested Groups could become a standalone application in a fleet of new apps to be introduced this year.
Facebook said as part of its most-recent earnings call — during which the company said more than half of its advertising revenue came from mobile advertising — that the number of monthly users checking Groups had eclipsed the half-billion point. While Facebook has often been known as a public place to share information, product manager Jimmy Chen told BuzzFeed that Groups were meant to be a "safe space" to share, echoing much of Facebook's relaxed thinking around less public information.
Chen was mum on what a standalone Groups experience would look like, but said that even despite the friction of accessing it on mobile devices, mobile users still accounted for a large share of the user base — and the team has evolved to look more like a mobile-focused team, much like the rest of Facebook.
Is the scale of Groups surprising to you? It's nearly half of Facebook's overall user base.
Jimmy Chen:: It's definitely a very large, impressive number. It's something we have to wrap our head around. It suggests a deeper need for this type of communication. The fact we put it on Facebook and it's four taps behind the main app, and we still get 500 million people using it every month, suggests there's a deep desire for this kind of product.
How does the psychology of sharing differ between Groups and News Feed?
JC: It unlocks a different type of sharing that doesn't exist in News Feed. We think there are ways that people want to be themselves with different audiences that they may or may not want to do with all their friends. We really want to encourage you to be your authentic self in the space that's right for that. It's totally dependent on the person, it's a direction we're really interested in exploring more — we think everyone has different spaces where they might want to share different kinds of content.
That sounds like a new mentality — originally your forward-facing identity for the Internet was tethered to your Timeline.
JC: I'm not sure I'd say we're fragmenting identity. I'd more say we recognize the need for different audiences for sharing. There are more distinctions that are important than it's public or it's not. There are powerful use cases for small-group sharing that we want to get a lot better at. I would say that's actually been core to Groups all along, at least after the rewrite in 2010. Providing the right audience for people to share to has been one of the focuses of Groups all along.
Is there a human analog for Groups that you think about?
JC: One of the metaphors we tend to use is Groups as a closed room. A closed room has certain properties to it. When you walk into a closed room you can see who else is in the room. When you say something, you can see whether people have heard you or not. When they say something, you can hear what they say. When you walk in, you can see what's on the whiteboard to know the history of what that room's been talking about. Those are the types of principles that reflect the features we've built with Facebook Groups.
What design principles do you think about when working on Groups?
JC: One of the key things for us is understanding the flows in and out of the product. What kind of posts in Groups should light up the little globe with some new content, a way to tell you that something really important is going on. We want to understand that, as well as News Feed and other ways people navigate to Groups. That's not about the group itself, but about how people get into the container — to get other things to groups and to get back to whatever else you want to do logically.
When you look at Groups itself, there are couple of things that are important — one of them is building up a group identity. How do we make people feel secure? We want people to feel like they are sharing into a safe space. There are things like what the group itself visually looks like — a cover photo and chrome around the page — that make you feel like you're in a closed, safe space. How we lay that out and how we present that to people is key in how we get people to trust that Groups is a secure place to share.
Then there's the act of sharing, the act of consuming the things we share. In terms of sharing, we think there are specific types of things we want people to share in groups. For example, things like posting a question or sharing a file. That might be things we tend to do in Groups than we might not do in News Feed. Finally, consuming the things that have been posted is another key part of the experience. Users are posting these multimedia documents, whether it's text, or links, or files or photos, and being able to consume them in a logical way and look back at the history of the group — look at how the inside jokes have evolved, look at photos from years ago — is a very powerful thing to do. It creates a little bit of permanence and provides some history.
How has Groups evolved as a product over time?
JC: One of the things we've been working on is mobile, making the groups experience make sense on mobile. Another thing we've talked about is group discovery — there are lots of interesting groups that exist in Facebook right now that map directly to the things you're passionate about. We think we haven't solved that problem yet. That's the place where we can get a lot more traction.

What about the Groups team itself? How has that evolved over time?
JC: We did a rewrite in about 2010. In early 2010 Groups were kind of this bumper sticker product. We showed the name of the group on your profile. Lots of people were in groups and joined them and saw them, but we didn't think they provided a ton of value. We rewrote the product to be about communication and less about a bumper sticker on your profile. We focused down on the smaller core use cases as being places to communicate.
The team has definitely changed over time. One important change in the team is, as the company has shifted to mobile the team has shifted to mobile — a different set of people and skills. But we're solving the same core problems, a place for clusters of people to communicate in a closed or private way. The makeup of the team has evolved to fit our shift to mobile.
But right now the mobile experience is hidden behind three or four taps — it's not easy to find. That doesn't feel intrinsically mobile.
JC: We certainly are very focused on the mobile experience of using Facebook Groups. I would actually disagree, I actually think that there are intrinsic Groups cases on mobile. Communicating with sets of people on the go is pretty important, fundamental thing that I think our product is well-positioned to do. We know people love using Groups and there are just certain things that make it more difficult than it should be.
Does mobile account for a large share of the usage?
JC: A large share, yeah.
More than half?
JC: No.
What are some things you're thinking about in terms of moving your desktop Groups users to full mobile or both mobile and desktop? It seems like the analogs from desktop to mobile aren't 100% clear.
JC:: We aren't trying to move people to mobile actively, people are moving to mobile on their own. There are definitely some priorities with regards to how we improve the mobile Groups experience. One of them is making it really easy to read and share on mobile, that's the core of the product. If you're able to read what's going on in your Groups on mobile and share back to those audiences that you've built up on web and mobile, that's a powerful center of the product.
What would a standalone Groups experience look like on mobile?
JC: I think we're really excited about improving the Groups mobile experience. There are a number of tactics we can do to improve the experience. At this point we aren't ready to talk about standalone apps, but we are just generally interested in focusing on mobile groups in general.
But there's room to reduce that friction that exists on mobile right now.
JC: Totally.
A lot of people point to Snapchat as a good example.
JC: Where you open it straight to the camera, yeah.
Are people just more forgiving of the friction that exists on mobile right now?
JC: I would say that, even if people were more forgiving, that doesn't mean we should care less about it. It's a high priority.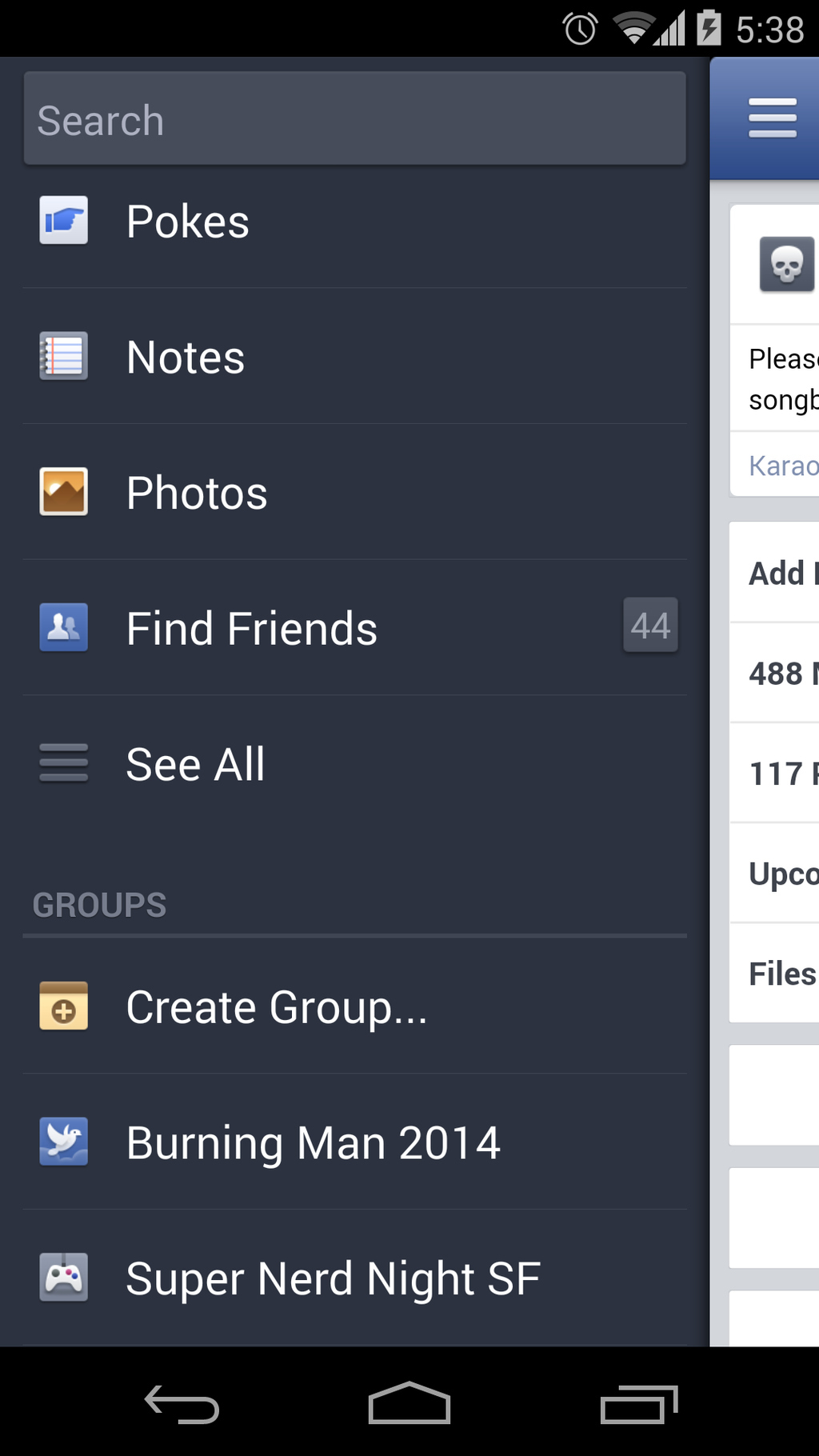 What's your thesis for Groups moving forward?
JC: We think Groups is a fundamental need people have. People want to communicate in groups. They have social clusters that are really important. Giving them the power to share to those clusters is really important. One of the areas of opportunity I see is, if you think about the people who live in your neighborhood, those are the things we colloquially call a weak tie. All those weak ties you have, are already on Facebook, but there's no great way to share with them right now. Not saying we want to let every alumni buzz your phone, but if you ever wanted to organize a homecoming reunion, that should be a place to do it.
So say a Stanford student wants to come work for you. What are you looking for in that student?
JC: First and foremost, passion about the space. We think this is a pretty big mission, a pretty weighty thing, providing ways for people across the world. We're building something that addresses a pretty fundamental need. We need people that are passionate about that mission, that's number one. It doesn't hurt to have people who have experience as an end user, that's a powerful way for us to understand what we're doing well — people who have experience using the product but not building the product — is a great way for us to understand what we can do better and what people don't understand. Maybe we're doing not as good of a job of phrasing it.
What about advertisements in Groups?
JC: When you show ads in Groups on the Web, we show that in the right-hand column. That said, my focus isn't really on monetization. What my team and I are trying to do is build an engaging product that provides a lot of value to people. We think making the Groups platform stronger is great for Facebook overall as a company and as a business.