Google's Reasoning For Cutting Motorola Loose Is Starting To Make A Lot More Sense
Now we know why the company is trying to get rid of its mobile phone maker. Google missed analyst estimates on earnings, but beat on revenue.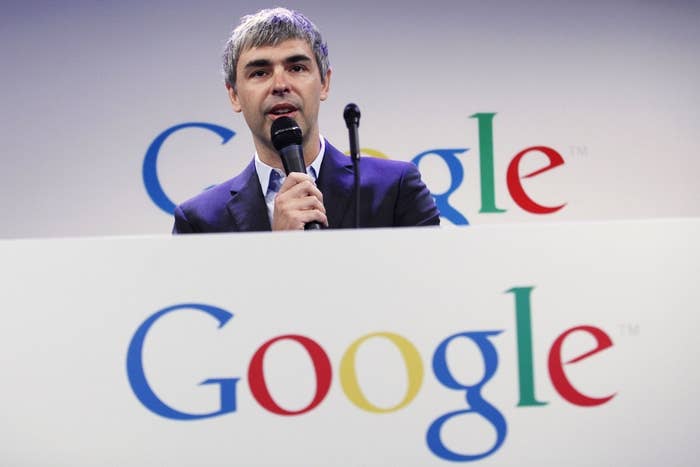 Some reasoning behind Google's sale of Motorola Mobility yesterday came out today as the Motorola division weighed on Google's earnings, which missed analyst expectations.
Google said that it would sell Motorola Mobility, the company that it bought for $12.5 billion, to Chinese smartphone and computer manufacturer Lenovo yesterday for $2.91 billion. Granted, the company's loss wasn't the entire difference in that acquisition — it's keeping some patents, and it also profited off the sale of Motorola's set-top division — but it was still at a fraction of the original price, which shocked industry watchers across the web.
While the Google segment operating income was $5.32 billion, the Motorola segment lost $384 million. Google's Motorola revenue also declined year-over-year, representing only 7% of Google's revenue compared to 11% in the year before.
While owning Motorola, Google released a number of new phones, including the Moto X and significantly cheaper Moto G. Both phones were well-accepted by critics, but it seems that it wasn't enough to justify keeping the phone manufacturer when the competition continued to capture a significant share of the Android ecosystem.
"We believe that this is a great transaction where everybody wins. I think Motorola is a terrific partner and will provide scale and continued momentum on what is now done really well. In addition to that, Motorola has really strengthened our Android ecosystem," Google CFO Patrick Pichette said on the earnings call. "From the Nest acquisition, Glass, wearables, we continue to innovate and be committed to hardware... in new areas. That's where we're focusing on."
"But the smartphone market is super competitive, and to thrive it helps to be all-in when it comes to making mobile devices," Google CEO Larry Page said in a blog post announcing the sale. "It's why we believe that Motorola will be better served by Lenovo—which has a rapidly growing smartphone business and is the largest (and fastest-growing) PC manufacturer in the world. This move will enable Google to devote our energy to driving innovation across the Android ecosystem, for the benefit of smartphone users everywhere."
Google isn't shy about going after hardware, having bought Nest — which builds a smart thermostat and smoke detector — earlier this year, but Motorola seems to have not been the right fit for Google.
Google still beat analyst expectations on revenue, bringing in $16.86 billion compared to analyst estimates of $16.75 billion. The stock rose slightly by 1% in extended trading following the company's earnings announcement.
Update: The post has been updated to include comments from Google's executives on the earnings call.