Google Just Bought A Smart Thermostat Company For $3.2 Billion
The startup phase of Nest Labs is coming to an end. It was previously reported that the smart thermostat company was raising money at a $2 billion valuation.

Google said Monday it would acquire Nest Labs, the developer behind a smart thermostat and smoke detector, for $3.2 billion in cash.
What this means for Google, first off, is that the company is clearly interested in expanding its portfolio of devices. Outside of phones (and, arguably, tablets) Google has not had much success in creating devices, such as the ill-fated home-theater, weirdly spherical Nexus Q device. But the company has continued to make an effort at doing so, recently with a small dongle that plugs into a television to play a few Android apps called the Chromecast.
However, the appeal of Nest Labs' products goes beyond just devices. Much excitement in the investor community about the Nest and the follow-up smoke and carbon monoxide detector the Protect stems from the products' ability to "train" homeowners to think of their homes in multiple states that are not just home and away.
For example: Initially, when leaving the house, homeowners would either leave the air-conditioning or heating running or turn it off. With Nest, home owners can think of more phases that a time of day has — such as waking up, leaving for work, coming home for work (as in, turning the heat/air on in anticipation of being home), and so on.
Understanding the behavior in those states, and how to create new ones, would be of natural interest to a company like Google that essentially wants to be the interface for how people interact with the internet, whether that is through search, mail, videos, and now possibly even controlling a home environment.
The overlap possibilities are staggering — imagine a home altering its environment to synchronize with a movie, played via YouTube through Chromecast. That's entirely hypothetical, but certainly not out of the realm of possibility with a web of connected devices like the Chromecast and Nest thermostat.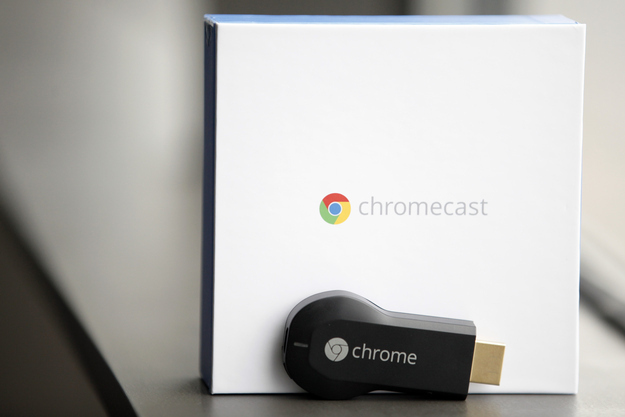 Nest Labs also put out a blog post basically saying that not much would be changing. The company is still supporting iPhone and iPad users, and also said any information gathered from the company's products will (at least for now) only be used for Nest Labs products.
Previously, Nest Labs was reported to be in the process of raising money at a $2 billion valuation. Typically startups will explore both acquisition and fundraising efforts simultaneously in order to attract better offers from both sides, so it is not all that surprising that Nest Labs was speaking to Google at the same time. (Apple, reportedly, was not in the mix for the company, according to Liz Gannes over at Re/code.)
Like Motorola, Nest will continue to operate under the leadership of CEO Tony Fadell and with its own distinct brand identity, Google said as part of the acquisition. But, either way, there appears to be an enormous amount of potential, particularly in international expansion, which Google CEO Larry Page specifically calls out in the announcement of the acquisition.
"Nest's founders, Tony Fadell and Matt Rogers, have built a tremendous team that we are excited to welcome into the Google family," he said. "They're already delivering amazing products you can buy right now—thermostats that save energy and smoke/CO alarms that can help keep your family safe. We are excited to bring great experiences to more homes in more countries and fulfill their dreams!"