For This Shirtmaker, The Dressing Room Is Your iPhone
MTailor, a company that develops an app to sell shirts that fit well without trying them on, has raised a little more than $2 million in venture capital financing. It isn't the first online-focused retail brand, but the technology behind it is quite different.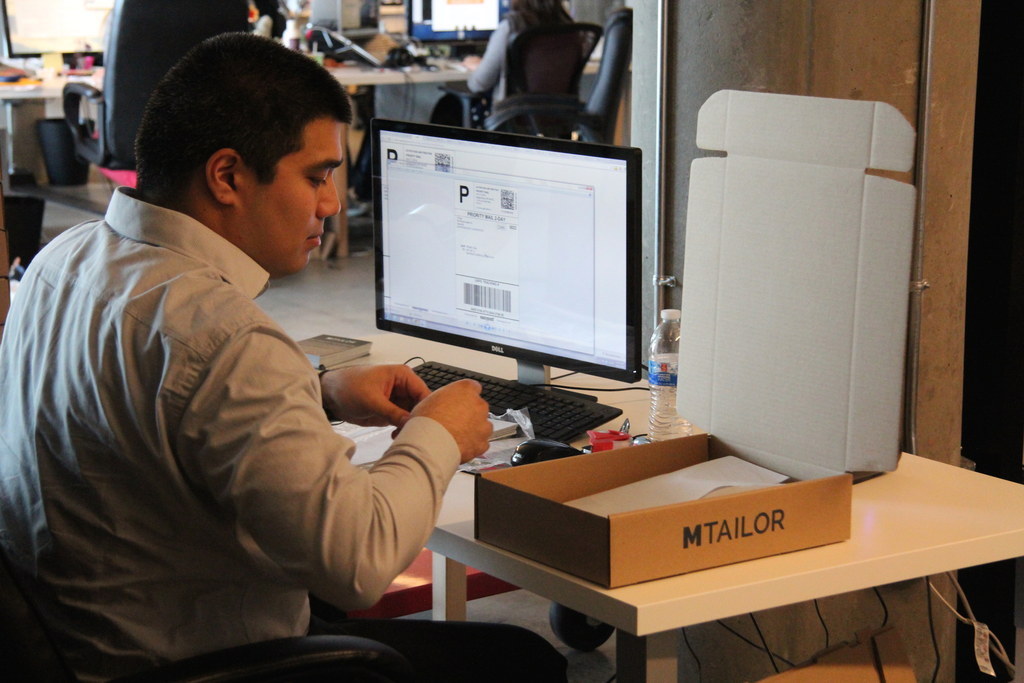 On a Friday morning in San Francisco's Potrero Hill neighborhood, the team for MTailor is frantically packing shirts into boxes and shipping them off. A pile of more than a hundred branded boxes sit in front of the company's tiny corner office space, rented from another San Francisco-based startup called OrderAhead.
It's for a good reason: MTailor, an application that scans a user's body using an iPhone camera and sells them fitted shirts, is growing so quickly it's hard to keep up with all its inbound orders. To try and catch up, the company has raised more than $2 million in venture capital led by Khosla Ventures.
MTailor is far from the first digital-only fashion business, but it's one of the first to work on technology for a virtual fitting room, chipping away at one of the major remaining advantages of brick-and-mortar clothing stores. That's the focus of the company, CEO and founder Miles Penn told BuzzFeed News in an interview, and the next step is branching into other articles of clothing.
"We wanted to make the perfect shirt, not a pretty good shirt," he said. "We thought expanding into too many categories at once, you would be pretty good. But we want the perfect shirt. We didn't think we had the bandwidth to do a second product. Now that we have money, it's something we're definitely really thinking about, what is the next product."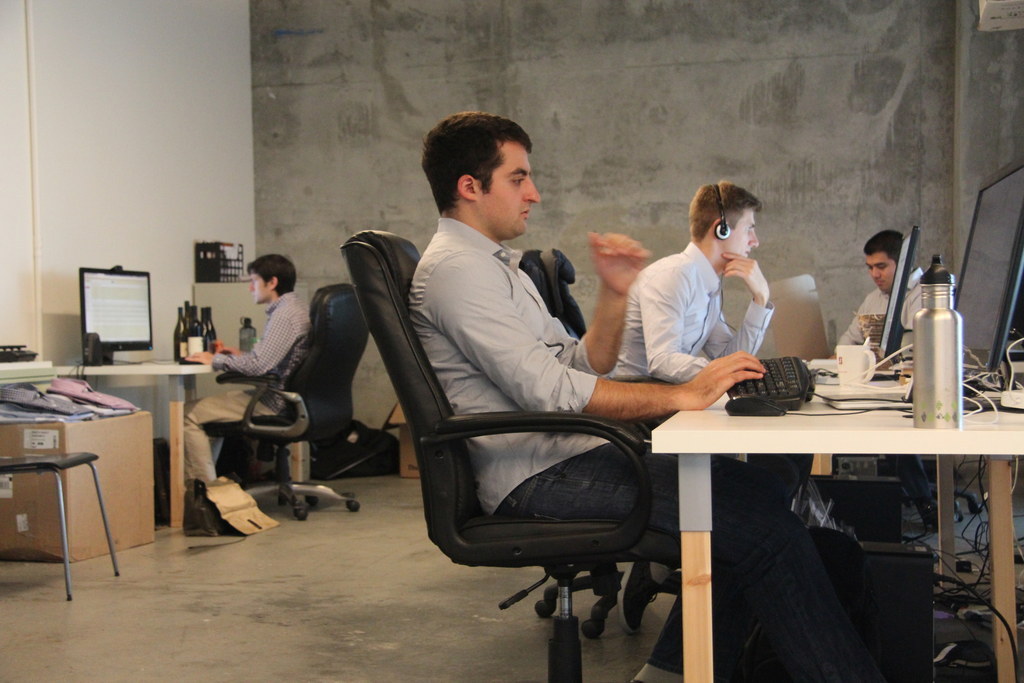 MTailor is part of a new guard of retail startups that have started with online stores as the central focus of the experience, and a big part of that is ensuring that customers aren't just satisfied, but find the experience better than a store. Penn and his co-founder and chief technology officer, Rafi Witten, spend much of their day frantically responding to customer emails.
That obsession with the customer experience is becoming a trademark of online-centric retailers. "We thought, 'let's build this bundle of great clothes with great customer service,'" said Andy Dunn, the founder and CEO of Bonobos, a startup that began selling pants built around an online service. "We think brands can be built digitally, like the one of that Zappos created. If we built the brand with the Internet at the core of how we create the brand, that we can deliver great clothing with great customer service. You're gonna get fast, empathetic customer service. Combine that with free shipping, 365 day returns, and the ability to reach the country from day one when we opened the store, we had a huge advantage of building the brand digitally."
Bonobos, too, has managed to build a strong brand to the point that it is expanding its footprint to the real world. It has opened 10 retail locations that it calls "guideshops," where the company's customers can try on pants with a clothing expert's help before they order them online. Warby Parker, a startup that centers around buying glasses online, also opened retail outlets.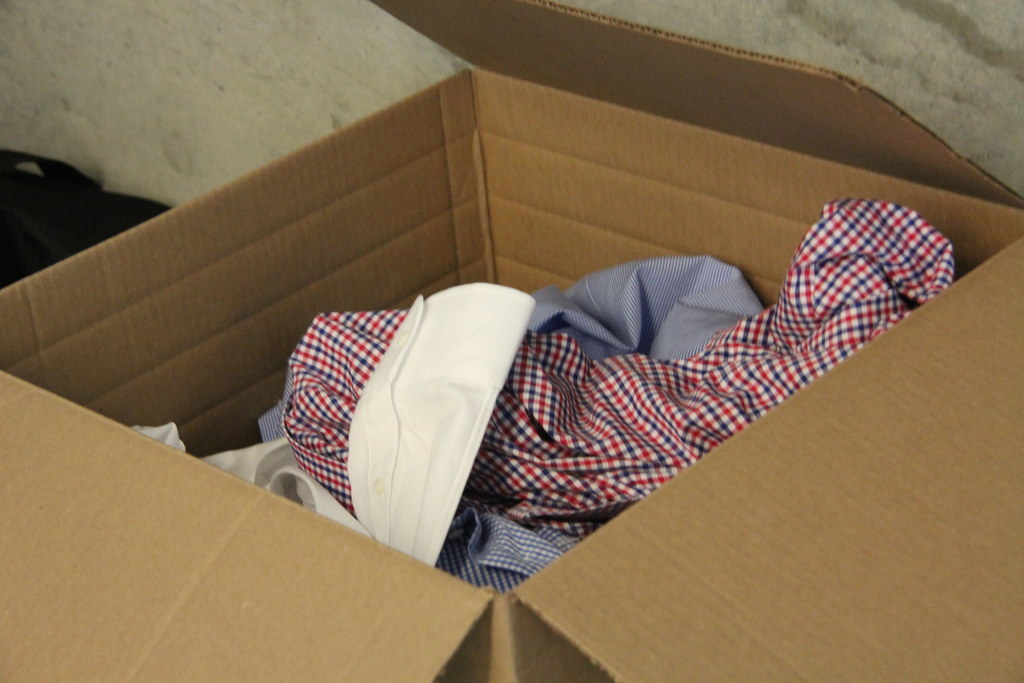 At MTailor, Penn isn't shy about talking about remaining an online service without a physical store. After all, the experience is built around using a phone's camera to figure out the user's body type. Within a few weeks, MTailor will deliver a shirt, and the price is roughly the same as a tailored shirt — ranging from around $69 and $89. Still, Penn wouldn't rule out the possibility of one day opening a physical retail store.
The funding for the company will go a long way toward shortening that three-week window, and expanding the potential customer base by launching a version of the app for Android, Penn said. Eventually, the goal is to deliver its shirts -- which are made in China -- as fast as Amazon Prime, although that is still some way off.
But quicker delivery, paired with virtual fitting room technology, will be another blow for traditional brick and mortar retailers, said Andrea Weiss, a longtime executive in the retail industry who has spent time at Guess and Delia's.
"We're seeing traditional brick and mortar retailers have declining traffic counts," she said. "This certainly has an impact on traditional retailers. Even retailers who have their own e-commerce businesses are unable to see completely the incremental value of their online activities. It's certainly not additive. What it does is it challenges the traditional model to be significantly more like the online startups."
And the startups like MTailor are still discovering new advantages to their digital approach. Right now, the company allows its customers to return or keep shirts they don't like and ask for new ones, which it happily makes and ships. One advantage of this approach is the way feedback on shirts improves the company's algorithms. When tall skinny men complained the waists on their shirts were too large, MTailor tweaked its sizing algorithm and fixed it.
While users can customize their collars, buttons and other details, there's one thing the company's shirts don't come with: A logo.
"That's something that's constantly on our minds," Penn said. "That's kind of like, telling the world you're wearing an MTailor shirt. We're hesitant to do something too big and too gaudy. Some people like the Ralph Lauren polo logo, but it's no longer your shirt. It's now Ralph Lauren's. This is a custom shirt, you designed everything, it really is your shirt, not ours."