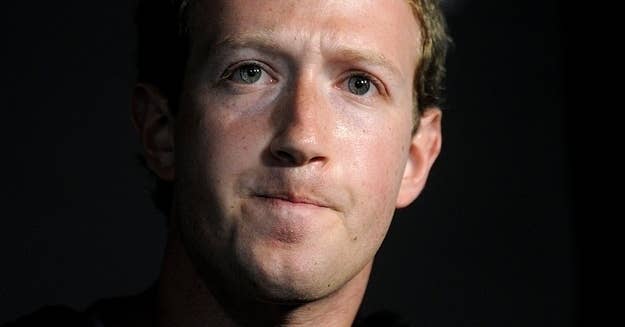 You know what's cool? Snapchat. And Instagram. And basically any other app aimed at teens that isn't Facebook.
That, in a nutshell, explains the rationale behind Facebook's staggering $3 billion offer for Snapchat, which was summarily rejected, as well as its $1 billion purchase of Instagram last year. Forget revenue, profits, a business model or even basic financial due diligence. None of that matters to Chief Executive Mark Zuckerberg, who has proven himself perfectly willing to shell out billions of dollars to absorb companies that can keep Facebook involved in the lives of teens.
But if there is one thing Zuckerberg can be sure of, it's that as soon as he takes out a competitive threat, a newer, cooler one is certain to emerge. It's the tech equivalent of Whack-A-Mole — buy Instagram and Snapchat pops up, and so on and so on. Facebook certainly has the resources to play this game for a while, with revenue and profits for this year expected to total $7.6 billion and more than $1 billion, respectively, according to analyst estimates, not to mention $9.3 billion of cash on its balance sheet. Still, not even companies of Facebook's robust worth like to make a habit of handing out multibillion-dollar checks.
One way Zuckerberg can stop doing that is by identifying competitive threats sooner and moving quicker to acquire them. Apple and Google, for instance, buy a lot of companies that no one ever hears about because they identify targets early in their life cycle and swoop in and buy them at a level that doesn't rise be material given their vast financial resources.
"Bottom line is, I'm not gonna be surprised to see more talk and transactions when it comes to these more emergent social media platforms," said Scott Kessler, an analyst with S&P CapitalIQ. "People are starting to believe and buy into the fact that these platforms and applications are going to be important and they have a level of staying power."
Facebook in the past has attempted to build out hedges against various competitors, like Facebook Messenger (as in, WhatsApp), venues (as in, Foursquare), and even an Instagram competitor called Camera that fell flat, leading to its ultimate purchase of that company. Indeed, after meeting with the Snapchat team more than a year ago, Zuckerberg first tried to make a Facebook clone of the self-destructing photo-sharing app dubbed Poke that ended up being a resounding dud.
Part of the reason these Facebook-branded competitor clones have failed, according to Kessler, is because "it's very difficult to develop a business inside your own business that's competing with the core of what you're doing." By that he means it is hard to build an app targeting the teen audience when the modus operandi of your main business is also aimed at that very same demographic.
"That's just too difficult — it's the equivalent of creative destruction and the innovator's dilemma," Kessler said.
There is, of course, nothing inherently wrong with wanting to build products in-house instead of buying every competitor that comes along. But that can't be done in every instance, and Facebook needs to do a better job of recognizing when it doesn't have the DNA to build something internally and is better off acquiring a company that does have the expertise around a certain product or topic.
To be sure, Facebook has made a number of big acquisitions like Parse, a developer toolkit, and Onavo, a mobile app analytics company that helps optimize app performance. But then there are missed opportunities like Snapchat and big checks like Instagram that, inevitably, wear down Facebook's overall balance sheet.
And when that buy-over-build decision is made is a philosophical question that pretty much every company has to answer, said Robert Peck, an analyst at SunTrust Robinson Humphrey.
"It looks like, duh, how did we miss that, when you look backwards, but it's way more complicated than that," Peck said. "They tried to compete with Foursquare before, and they've sort of stumbled. It's tough to switch over. I think they are looking at a lot of earlier stage stuff, and they make little tuck-ins, they are doing that, the tough part is some of these super-viral things explode out of nowhere. Quite honestly, it's like Yahoo looking at buying Facebook back in the day. That's what the big corporate guys struggle with. Your question's the right one, but it's an age-old question."