Facebook's Mobile Advertising Juggernaut Keeps Growing
The company reported its first-quarter earnings Wednesday. Facebook has emerged as a dominant force in mobile advertising in just a few short years.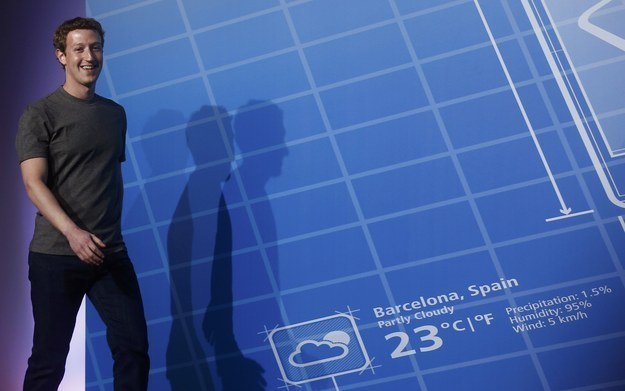 In just a few short years, Facebook has built one of the largest mobile advertising businesses in the world.
Riding the ever-increasing momentum of its mobile app install advertisements, Facebook once again posted a positive quarter on the strength of its new mobile advertising products. Mobile advertising revenue now accounts for 59% of Facebook's total advertising revenue. Facebook CEO Mark Zuckerberg also said the company has served 350 million installs through its app install program — adding another 100 million or so installs in the first quarter of the year and setting the business well on its way to hitting a $1 billion annual run rate.
However, as part of the announcement, Facebook said its Chief Financial Officer David Ebersman, who took the company through its somewhat tumultuous initial public offering, would step down later this year. He'll be replaced by Dave Wehner, the company's VP of finance. Facebook brought in $2.5 billion in revenue, compared to the $2.36 billion analysts were looking for. The company said it earned 34 cents per share, compared to analyst expectations of 24 cents per share.
Mobile App Install Advertising has proven to be one of Facebook's most lucrative new businesses. At the end of 2013, Facebook had already served 245 million mobile app install ads, as BuzzFeed first reported in February of this year. Of those, 100 million came in the fourth quarter of the last year alone — meaning the business is rapidly ramping up.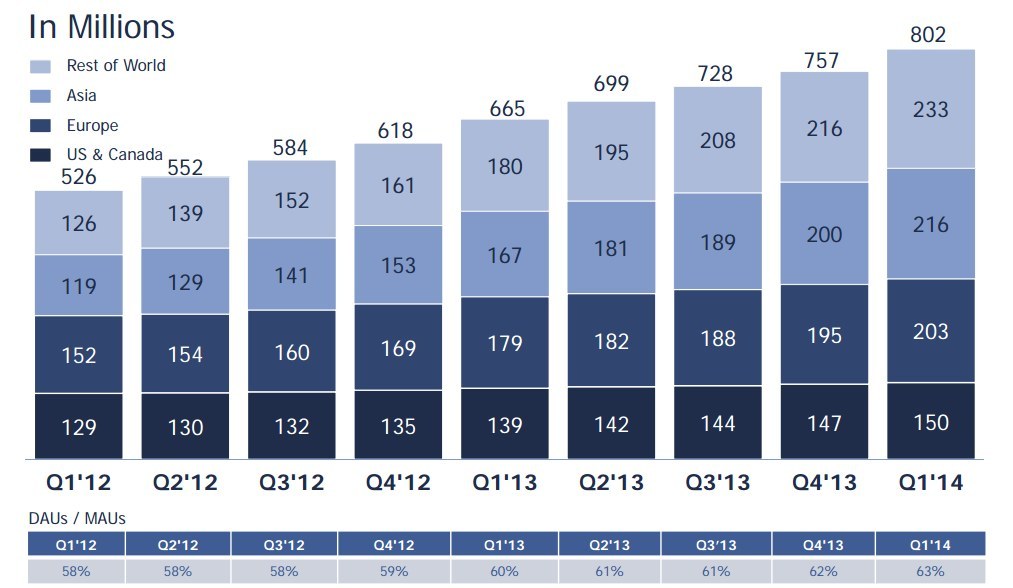 Ads in Facebook's News Feed — which include mobile app install ads — have proven to be the natural extension of Facebook's advertising business as it shifts to becoming a more mobile-focused company. The app install business is particularly lucrative, leading many competitors to copy the product, like Twitter did recently. Though Facebook was not the first to use mobile app install advertising, it has essentially refined it to be a massive advertising business.
Even as the business has blossomed, Facebook is already looking beyond the News Feed. Facebook has said it is seeking to "unbundle" services in its primary Facebook app — like Messenger, which is already a standalone app. Internally, the company is already spending time considering the natural evolution of Facebook's ad products into other standalone apps.
In the same quarter, Facebook has spent what is essentially more than $20 billion in cash, stock, and restricted stock units in acquiring new companies — including WhatsApp for what is collectively $19 billion and an extra $2 billion for Oculus Rift. Facebook still said it had $12.63 billion at the end of the first quarter of 2014.
Beyond its advertising business, Facebook proper continues to also grow. The company now has more than a billion people checking in on mobile devices every month, and more than 600 million of those are checking in every day. It has a total of 1.28 billion monthly active users, more than 800 million of which check Facebook every day.
Both of those things are good news for Facebook as a business, which to grow needs to find new, successful advertising businesses and new users. Shares of Facebook were up slightly after the company released its earnings.