WhatsApp, Facebook's $19 Billion Acquisition, Lost $232 Million In Six Months
To be fair, it takes time to grow a company, even one with 500 million users. WhatsApp lost about $138 million in 2013.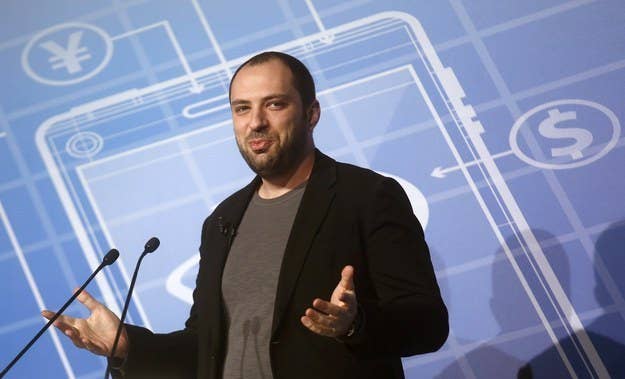 It takes money to make money — and that is definitely still the case with WhatsApp, a messaging company that Facebook bought for $19 billion earlier this year.
The company posted a loss of about $138 million in 2013, according to financial documents Facebook released today as part of its third-quarter earnings. It brought in about $10.2 million in revenue.

Its numbers for the first half of 2014 also show increasing losses, with the company losing $232 million.
This isn't necessarily surprising. WhatsApp, founded in 2009, is still a nascent business as many startups are at that age, and hasn't quite hit a point where it can make a lot of money. The company charges $1 for a year's subscription to the messaging service, which is very popular outside of North America.
The cost of its operations is also not surprising. Earlier this year, WhatsApp said it had 500 million monthly active users, and the infrastructure costs for processing all those messages is not trivial. It requires building a lot of data centers and ensuring the service never crashes, which would drive users to other services. The messaging space is also extremely competitive, with smaller apps like Kik competing with WhatsApp. Facebook is also still growing its own messenger service.
There's a little bit of financial gymnastics going on in the financials the company lays out. The company still has to ensure it spends money in order to retain its employees, in the form of stock-based compensation, which is wrapped up in the research and development and cost of revenue. In the first half of 2014, the company also took a charge of $109.9 million connected to sale of some stock in March.


So, in terms of total cash burn the company has excluding all the bits around stock-based compensation for 2013 was $9.9 million and $13.5 million in the first half of 2014.
Facebook's third-quarter results today were largely in line with Wall Street expectations, but one bright spot in the WhatsApp financials today is that the company is making more than twice as much revenue as it did in 2012. In that year, the company said it brought in $3.8 million in revenue, though it only lost $55.5 million.
Update: Added some additional clarity around the company's financials.