Facebook Has Another New Photo-Messaging Application, But It's Not Available In The U.S. Yet
It's called Bolt, but it's only launching in Singapore, South Africa, and New Zealand to get things started.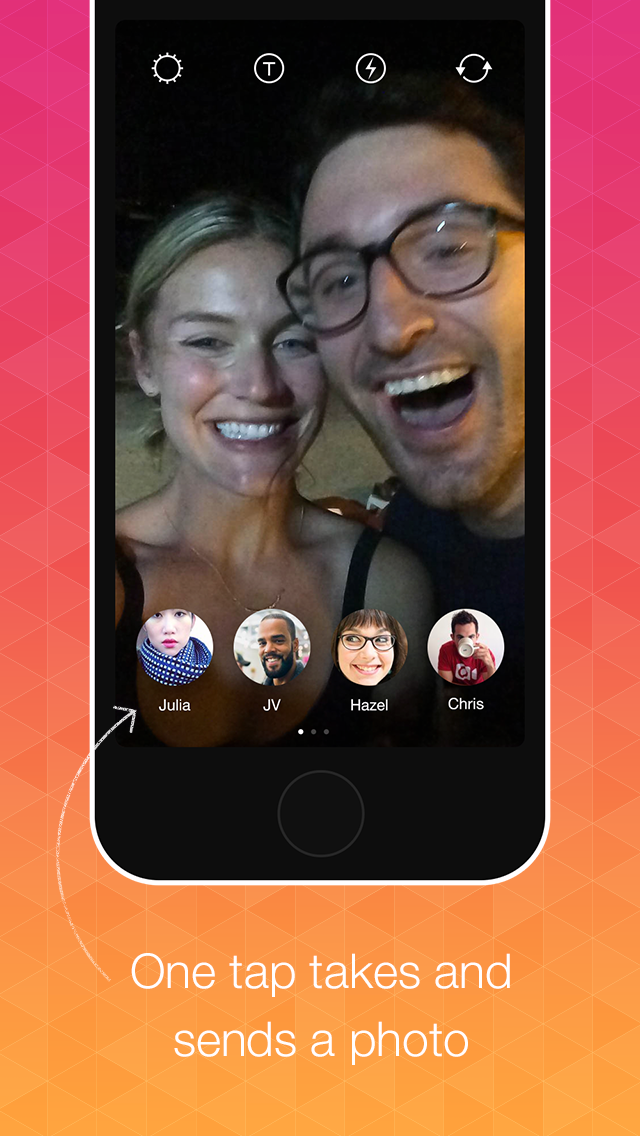 Facebook unveiled another attempt at an ephemeral photo-sharing application today — this one under the Instagram banner called Bolt, though it won't be available in the U.S. right away.
The hook for Bolt this time is it removes another layer of the sharing process. Instead of taking a photo and then deciding who to send that photo, Bolt has a row of profile pictures that themselves serve as buttons to take the photo.
When signing up, the app uses a phone number in lieu of a Facebook or Instagram account. Users then add friends to their list of "favorites," which show up as little profile badges on the bottom of the app. Users then tap that badge to send a photo or a video to that person.
This is the not the first time Facebook (which owns Instagram) has taken a crack at a more seamless alternative photo-sharing application. It tried to essentially clone Snapchat in the form of an app called Poke. It also recently released a photo-sharing application called Slingshot that requires its users to send another photo in order to view the ones they have received. Neither has quite captured the magic of Snapchat — or even Instagram — and rocketed to the top of the App Store charts.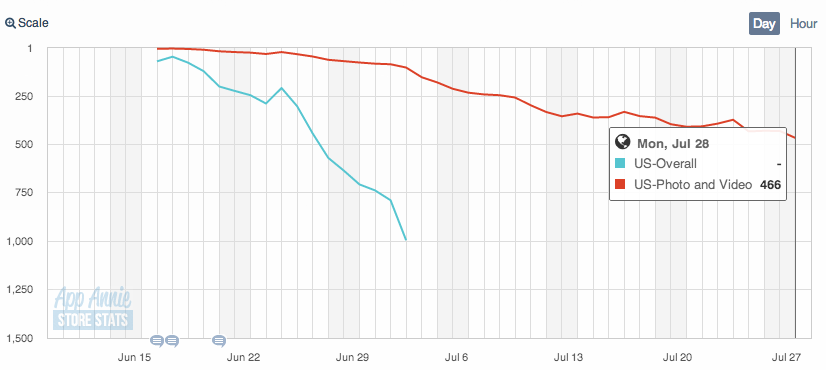 Soft launches — basically, launching a product in a region that is not where the company's primary user base is — like this are common for technology companies like Facebook, which rapidly experiment with different kinds of applications. Those launches help generate feedback that then goes into the final version of the app when it is launched in a company's main region of early adopters, which is often the United States.
Snapchat, the likely competitor for an application like Bolt, is already a pretty seamless process with one tap to take a photo, and then a few extra taps to decide who receives that photo outside of the actual photo-editing process. The sell for Bolt appears to be that it is much faster than those applications, reducing the photo-sharing process to a single tap.
Bolt, too, is not the only photo-sharing application focusing on speed. Taptalk, another photo-messaging app, enables users to send a photo by tapping a profile photo. The next version of the iPhone messaging application, too, will include a tap-to-record video function built into iMessage. Speed is certainly becoming an important part of photo-sharing, and it will be up to the differences Facebook has built in — both at a design and functional level — to differentiate Bolt from those other applications.