The Future Of Fab Is Once Again In Doubt
Fab employees were told by the company's human resources department not to come into the office for work today.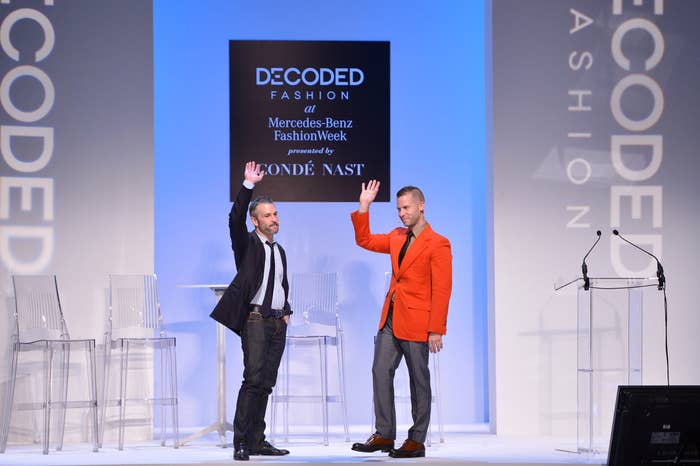 Anxiety gripped Fab employees on Wednesday after receiving an email, which was reviewed by BuzzFeed, from the company's human resources department department not to come into the office on Thursday and to await further instructions for one-on-one meetings.
After a year of turmoil filled with layoffs, executive departures, and what were seen to be missteps in company culture, it appears that the future of the e-commerce company is once again in doubt. According to two sources inside the company, the remaining staff will be going in to meet on an individual basis to discuss the future of the company.
Employees are currently speculating that tomorrow will signal another round of layoffs followed by yet another change of direction, these people said. Many expect to be laid off as the staff is reduced to a small workforce to sell off inventory as it transitions to a new business model, those people said.
As it turns out, they weren't far off. Fab is planning on laying off between 80 and 90 employees — or about one-third of the company's staff — in meetings tomorrow, according to a company spokesperson. The reductions are only for Fab's New York staff, who will receive interview training and one-on-one résumé coaching as part of the separation in the form of a job fair next month.
"We are parting ways with incredibly talented individuals for whom we have only great respect and appreciation," a Fab spokesperson told BuzzFeed. "Realigning our team is part of a broader business plan, which we began implementing last Fall and which will continue to unfold in weeks ahead. We are seeing great success in our recent private label initiatives and customized furniture launches—and we are aligning our global team to support that direction. We have every confidence in our path ahead."
As with the company's previous rounds of layoffs, the staff is likely headed to Barrow's Street Pub this evening for another happy hour and another sendoff.
Fab raised more than $300 million in venture capital and rode a wave of optimism among flash deal sites, but has had to change its direction several times as the market dynamic has changed rapidly in the past year. At one point, Fab was valued at more than $1 billion by investors.
The company had been seeking a new sustainable business model beyond flash sales, and in the past six months put great effort into launching its own line of sofas last week. The timeline for doing so was described as "unrealistic," but the company apparently pulled it off and that launch now stands as a point of pride internally, according to two people familiar with the company's operations. Fab launched three private label collections at NYCxDesign last week, and began hosting its first showroom in New York.
Several of Fab's top executives, including its head of communications and chief operating officer, have all left the company amid three rounds of layoffs and rapid changes in business strategy, which has gone from flash sales to selling its own branded retail products.
Fab has confirmed to BuzzFeed that the company is laying off between 80 and 90 employees.