Chinese E-Commerce Giant Alibaba Could Be Worth More Than $160 Billion
The company set a price range for its initial public offering in a regulatory filing today.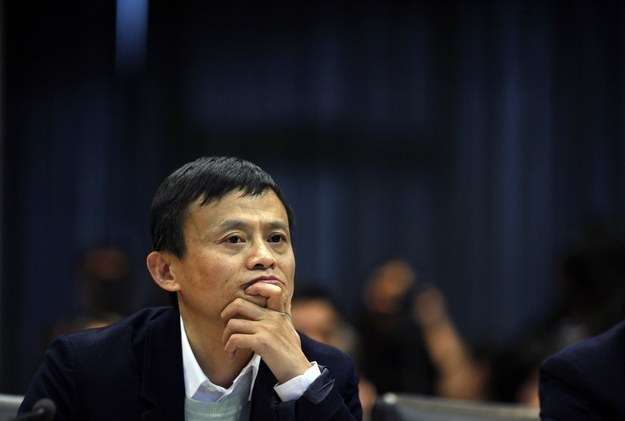 In an updated regulatory filing, Alibaba said it would price the shares of its initial public offering in the U.S. in a range between $60 and $66.
In the process of going public, this step basically sets a ballpark for how much the company wants to raise. Alibaba is seeking to raise more than $21 billion as it issues roughly 320 million American depository shares, or ADSs. The underwriters of the IPO will have an option to purchase roughly 47 million more shares, meaning the company could raise up to around $24 billion. (In industry parlance, this is called the "greenshoe.")
In that price range, the company is effectively valuing itself somewhere between $148 billion and $162 billion — more than double the value of eBay and roughly the same value as Amazon. Next, the company will go on a "road show," where it will meet with potential investors and try to convince them of the value of investing in Alibaba.
This is an initial price range, and for high-profile initial public offerings, the range often changes and increases, which means Alibaba could be worth (and could raise) more than what it said it would today. It will be the largest initial public offering in the United States, and the process that will net a massive windfall to Yahoo, which owns a 21% stake in the company. The company has already spent a lot of money from initial sales of its stake to buy more than 40 companies as it tries to turn around its declining advertising business.
Yahoo has thus far been able to sate shareholder concerns by returning capital in the form of dividends and share buybacks, and has also negotied better terms ahead of Alibaba's initial public offering, allowing it to keep additional shares. The company has said it plans to return half of its windfall from its early Alibaba investment — which is already valued at more than $30 billion — to Yahoo shareholders.
The majority of Alibaba's its revenue comes from its commerce applications that include Taobao Marketplace, one of China's largest online commerce services, and Tmall, China's largest third-party commerce platform that retailers use to sell their products. In its updated filing, the company said it made $2.54 billion in revenue, $1.9 billion of which was net income — which is a huge operating margin for a commerce company, and part of the reason investors have been so interested in the company.