Carl Icahn's Bet To Wrangle Apple Looks Better Every Day
No news, in these situations, is sometimes bad news. Now Carl Icahn's position looks even stronger in the company Steve Jobs built.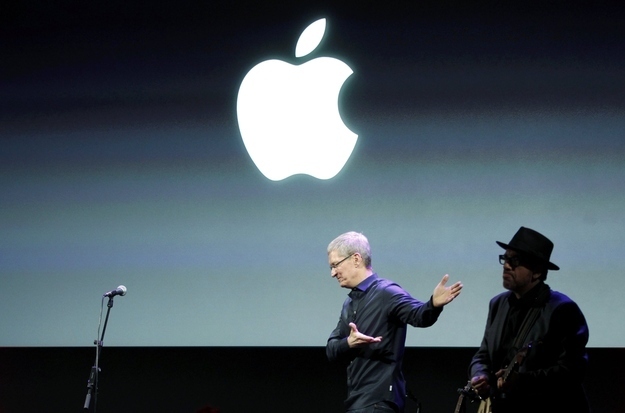 Just a few years ago, the company Steve Jobs built was all but invulnerable to pressure from investors. Now, a bet by one of the nation's best-known investors — Carl Icahn — that the company will be forced to listen to him and increase its program to return value to shareholders is looking better and better every single day.
Apple has typically boasted about pre-order numbers for its upcoming iPhones, but it has basically been silent about how its cheaper iPhone, the iPhone 5C, has fared along with it. As the company stays silent, its stock dropped more than 3%, leading to a total drop of nearly $50 billion in market capitalization in the past month.
Granted, it's back up 1.5% in early trading today, but analysts point to that as buyers coming back in to snatch up cheaper Apple shares. Apple's silence heading into the days before the launch of its next iPhones, however, has a lot of industry watchers concerned that Apple's next iPhone launch might not be a blowout.
Since the unveiling of the new iPhone, Apple's shares have nearly lost 10% of their value.
The silence from Apple could be that Apple is just being quiet, or it could imply softer-than-blowout pre-order numbers that Apple is accustomed to. China Unicom, one of China's largest carriers, said Monday that online preorders for the iPhone 5S and iPhone 5C have exceeded 100,000 units, according to a report by The Wall Street Journal. Indeed, even on that carrier with a contract, the cheaper iPhone 5C still costs $179, according to the report.
Of course, Apple has a history of surprising on the upside, and the numbers could very well turn out to be a complete blowout. Apple's iPhone 5S, the high-end new iPhone that now features a fingerprint scanner, hasn't gone on sale yet.
Instead of releasing a cheaper iPhone that would target cheaper smartphone buyers and emerging markets — such as China, which is seen as one of Apple's most important new markets — Apple unveiled a slightly cheaper phone that is still priced among some of the more expensive devices on the market. The iPhone 5C, a plastic smartphone that essentially has the same guts as the iPhone 5, is priced at around $549 without a contract and costs more abroad. The device was greeted by an almost universal thumbs-down by Wall Street.
And all this makes Icahn's play at buying into Apple in an effort to convince the company to increase its share buyback program look even stronger. Instead of showing a willingness to go after lower-end smartphone customers as a way to ignite growth, Apple may have to once again define a category with a product like it did with the iPad and iPhone — or, to immediately return value to shareholders, increase its buyback program.
Last month, Icahn announced he had taken a $1 billion stake in Apple and was planning to meet with CEO Tim Cook to discuss an expansion of Apple's already sizable buyback program. Following the launch event for Apple's new iPhones, Icahn said he bought more shares in Apple and still intended to meet with Cook later this month to discuss the possibility. Icahn's disclosure alone added nearly $15 billion to Apple's market cap as shareholders were eager for Apple to find some way to return value to shareholders.
Traditionally, there are two ways to return value to investors: to return value directly through the form of share buybacks and dividends, or to invest in future growth that ends up driving earnings-per-share growth — which can be done by expanding into new markets or creating better products.
Icahn is known for his ability to agitate for change in companies that are seen as overcapitalized. While Apple certainly is one of his biggest to date, it doesn't seem out of the realm of possibility, as Apple is sitting on nearly $150 billion in cash — and even while investing in research and development, that is still an enormous amount of cash.
But it's clear that the 5C is an important part of Apple's strategy. And given wariness by Wall Street, it's not clear if Apple is making its case clear enough — which could very well open the door to investors like Icahn pressuring a company that at one point was seen as nearly indestructible.