Apple's Mythical TV Could Add $40 Billion In Revenue Says Hedge Fund Manager
Carl Icahn has some interesting thoughts on how big of a seller Apple's currently nonexistent TV can be.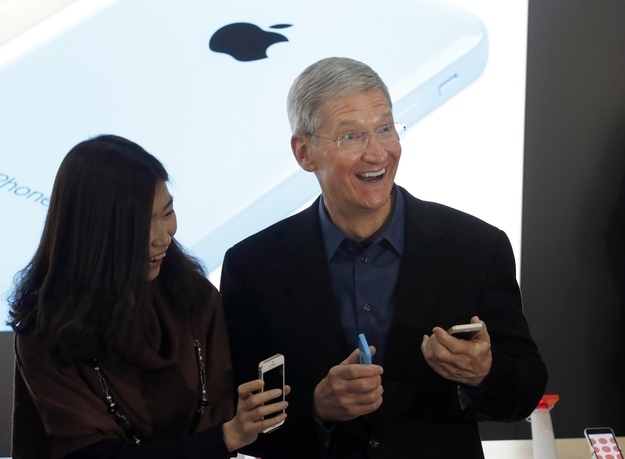 Carl Icahn, the activist hedge fund manager who now holds $3.6 billion worth of Apple shares, thinks the company can sell 25 million new ultra high-definition televisions at a price of $1,600 each.
Only problem is, despite persistent rumors of its imminent release, an Apple TV does not yet exist.
But if it did, Icahn — not to mention at least one Wall Street analyst — thinks it will be a huge seller.
"With 238 million TVs sold globally in 2012, it would not surprise us if Apple could sell 25 million new Apple ultra high definition televisions at $1,600 per unit, especially when considering both its track record of introducing best in class products and its market share in smartphones and tablets," Icahn said in a new letter to Apple's shareholder that once again argued his case that the company isn't doing enough with its money. "At a gross margin of 37.7%, which would be consistent with that of the overall company, such a debut would add $40 billion of revenues and $15 billion to operating income annually."
Icahn released his latest letter this afternoon after disclosing yesterday on Twitter that he bought another $500 million worth of Apple shares. The recently announced purchase brings his stake in the company to more than $3 billion — though that is still less than 1% of total ownership of the company. He is currently pushing Apple to increase its buyback program by an additional $50 billion, saying the company isn't doing enough with its cash. Apple currently has more than $140 billion in its bank, and is in the middle of a $100 billion dividend and buyback program.
In the seven-page letter, Icahn spells out a few possible growth areas for Apple to illustrate why he believes it is currently undervalued. In particular, he says Apple could basically add $15 billion in annual operating income if it started selling a high-definition television set. And while Icahn did agree that Apple has shown interest in returning some capitol to investors, he essentially considers it a token gesture than a real buyback program:
"In this letter, we have summarized why we believe Apple is undervalued in order to express how ridiculous it seems to us for Apple to horde so much cash rather than repurchase stock (and thereby use that cash to make a larger investment in itself for the benefit of all of the company's shareholders). In its statement in opposition to our proposal, the company claims that "the Board and management team have demonstrated a strong commitment to returning capital to shareholders" and we believe that is true, but we also believe that commitment is not strong enough given the unique degree to which the company is both undervalued and overcapitalized."