Apple's Booming iPhone Sales Lead A $42 Billion Quarter
It was another blowout quarter for iPhone sales, which topped 39 million. The iPhone 6 and 6 Plus launched late September, though iPad sales were another question entirely.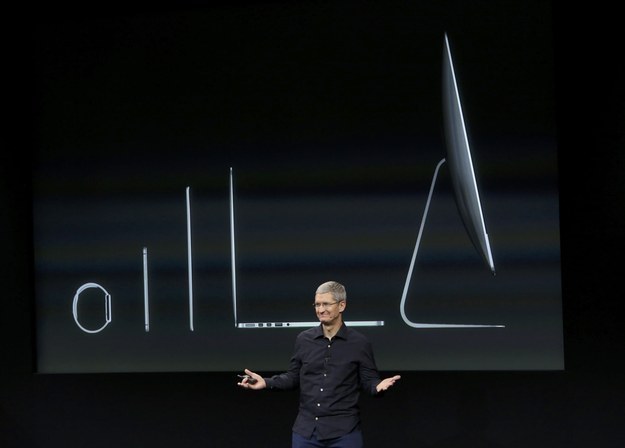 Apple sold 39.3 million iPhones in its most recent quarter, the first that the new iPhone 6 and iPhone 6 Plus were on sale.
That's well above what analysts were expecting. While the iPhone 6 and iPhone 6 Plus were only on sale for about two weeks of the quarter, analysts estimated that Apple would only sell 38 million iPhones. The company said the iPhone 6 and iPhone 6 Plus were preordered more than 4 million times in the first 24 hours that the devices were available.
It was also only last week that the company began selling the devices in China, one of Apple's fastest-growing markets. Apple's fourth fiscal quarter doesn't include holiday sales, when shoppers are buying devices like the iPhone 6 and iPhone 6 Plus as gifts. Supplies, however, have been reported to be constrained for the iPhone 6 Plus as wait times span several weeks. Not surprisingly, sales were flat in China, as the new iPhone had not launched yet.
Apple's iPad sales, however, were a different story. The company sold 12.3 million iPads, compared to analyst estimates of 13 million. The company unveiled a new lineup of iPads last week that weren't part of its fourth-quarter sales, with the new lineup including a lower price for the original iPad mini. It now costs $249, putting it well in competition with other cheap tablets.
The tablet market in general has been projected to be softening, after explosive growth following the launch of the original iPad in 2010. But Apple CEO Tim Cook told BuzzFeed News last week that he was "very bullish" on future sales for the iPad, citing the company's 225 million units sold so far, and its new deals with IBM that would help expand the tablet's footprint in large companies.
Apple also reported a huge beat on the amount of money it made in the fourth quarter, saying it brought in $42.12 billon in revenue. For the fourth quarter, analysts estimated revenue of $39.89 billion, and $1.30 of earnings per share. Apple said it earned $1.42 per share, following a stock split earlier this year.
Analyst first-quarter estimates, which include the holiday sales quarter, were for $2.39 per share and $63.5 billion in revenue. Apple, too, said it would generate revenue between $63.5 billion and $66.5 billion, signaling it was expecting a stronger quarter than analysts. That's likely due to the strength of the initial iPhone sales, and its recent rollout in China.
Apple also declared a dividend of 47 cents, that will be paid in November. Earlier this month, activist investor Carl Icahn went after Apple, saying it should return more of its cash pile to investors.
At the same iPad event last week, Apple also unveiled a new suite of premium iMac desktop computers. The company instead sold 5.52 million Macs and 2.64 million iPods. That the company's Mac sales continue to grow is actually counter to a larger trend where the industry is seeing PC sales decline, signaling demand for professional desktop computers like the Mac. Analysts estimated that Apple would sell 4.84 million Macs, and 2.08 million iPods.