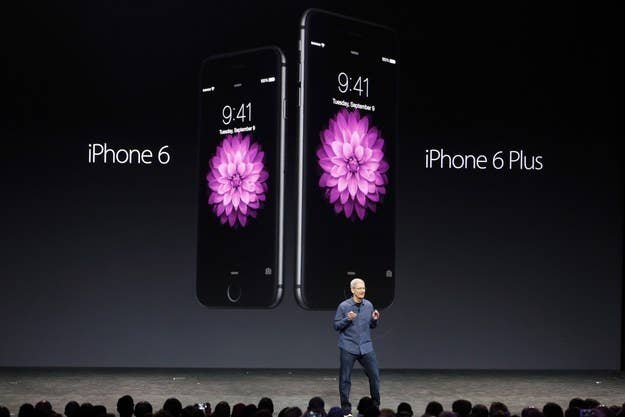 Apple released the newest version of its iPhone operating system, iOS 8, on Wednesday — and with it, opened up new parts of the iPhone for customization that were previously locked down by the company.
Not surprisingly, the top-ranked free and paid apps are those that customize the keyboard for the iPhone. Swype, a keyboard that relies on a user dragging his or her finger across the screen, is now the top paid app. Swiftkey, meanwhile, a keyboard that provides custom predictions based on the way people write on other apps, is the top-ranking free app.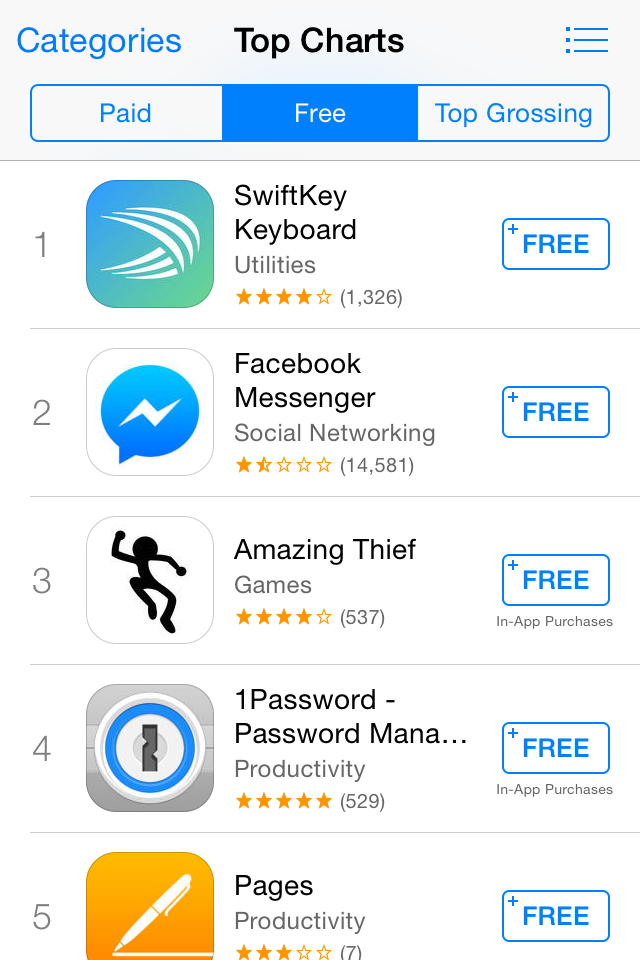 That they are ranked on the top of the app store is actually not surprising, given that keyboard applications — at least, in the case of Swiftkey — have often remained the top-ranking apps on the Android app store. Historically, the ability to install a custom keyboard has been a key differentiating point between Android phones and the iPhone, but with the introduction of iOS 8 that is no longer the case.
In the past, these core components of iOS — known as APIs, or application programming interfaces — have been sacred elements of the iPhone, untouchable by developers. About a year ago, an Apple spokesperson said the reasoning behind not allowing a customized keyboard was that Apple didn't "believe this would be the best customer experience." But as Apple has changed, introducing not only phones with larger screens but also a watch last week, so too have its beliefs around its developer ecosystem.
This is good news for developers like Swiftkey, which have historically been restricted to Android devices. Technology like Swiftkey's is seen as incredibly valuable — Swiftkey was at one point, in discussions to be acquired by Facebook, as BuzzFeed News reported. Swiftkey's value is simple: the keyboard on a smartphone is a treasure trove for information on how users write and it is one of the most-commonly used functions on a smartphone.
Now that once-sacred APIs are opening up and core applications like Swiftkey that were once exclusive to Android are now available on the iPhone, what was at one point an advantage for Android phones over iPhones has begun to erode. Apple is rewriting its developer playbook, and the results seem to be exactly what the company had hoped.